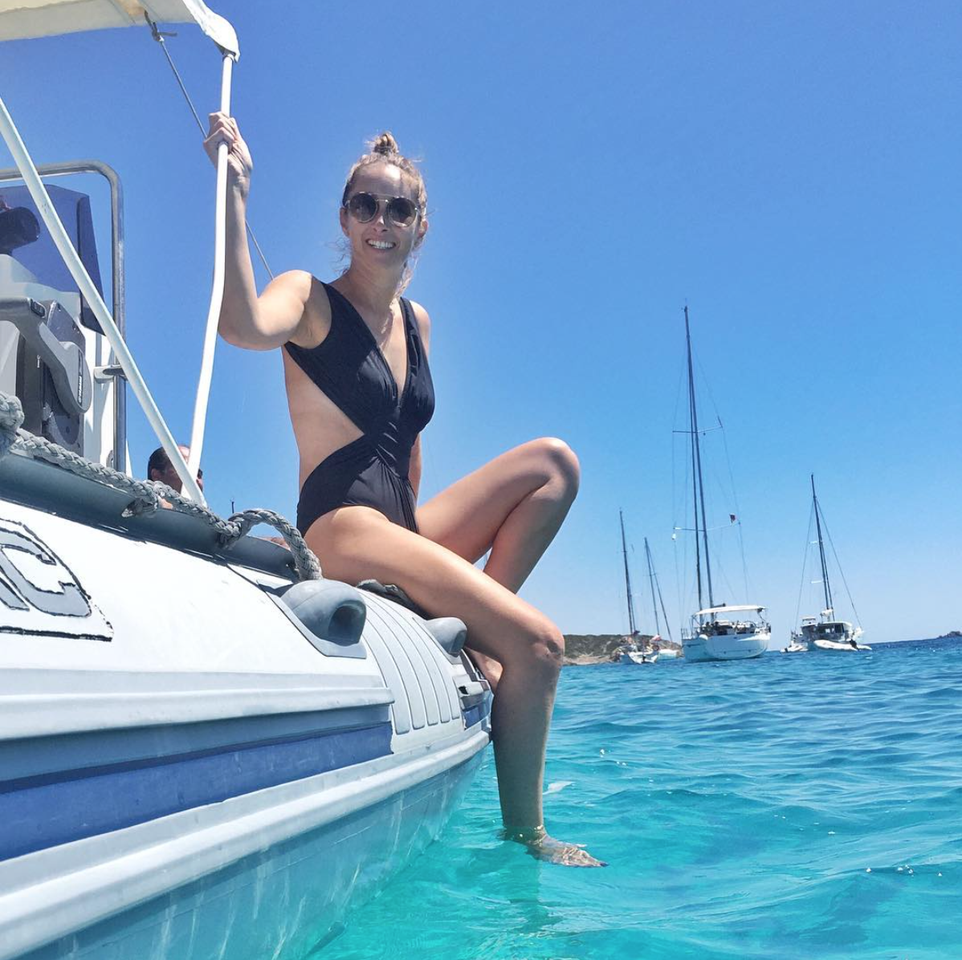 As férias estão a chegar ao fim e está na hora de voltar para casa…
Tudo o que é bom acaba rápido, não é?
REVIEW:
A última semana foi passada aqui, neste mar azul. Foi incrível!
Amei amei amei a Sardenha, durante a semana deixo aqui as minhas dicas 🙂
Até lá, podem ir vendo as fotos que fui deixando no insta @styleitup
A internet não queria grandes coisas com o snap 🙁 acho que a maioria dos meus snaps foram à vida mesmo… grrr
PLANOS:
Voltar ao trabalho, voltar ao exercício, voltar à alimentação saudável (não foi assim tão má durante as férias, na verdade!)
Vai ser uma semana em modo soft, para por tudo em ordem!
POSTS:
1. Look de praia AQUI
2. Desejos da próxima estação AQUI
3. Penteados de verão AQUI
Amanhã ainda podemos aproveitar o feriado!! Uhuu
___
Heyy girls!
My holidays are coming to an end, it is time to go back home…
When we are enjoying it the most the time flies, right?
REVIEW:
Last week was spent here in this incredible blue sea. It was amazing!
Absolutely loved Sardinia, this week I'll post my tips 🙂
Until then, check my instagram account for more Sardinia's pics.
My snapchat wasn't actually working here, almost all the snaps had failed to upload…
PLANS:
Back to work, back to workout and back to a healthy lifestyle
It will be a soft starting week.
POSTS:
1. Beach look HERE
2. Next season's wishes HERE
3. Summer hair do's HERE
Instagram @styeitup // Snapchat @styleitup.mag