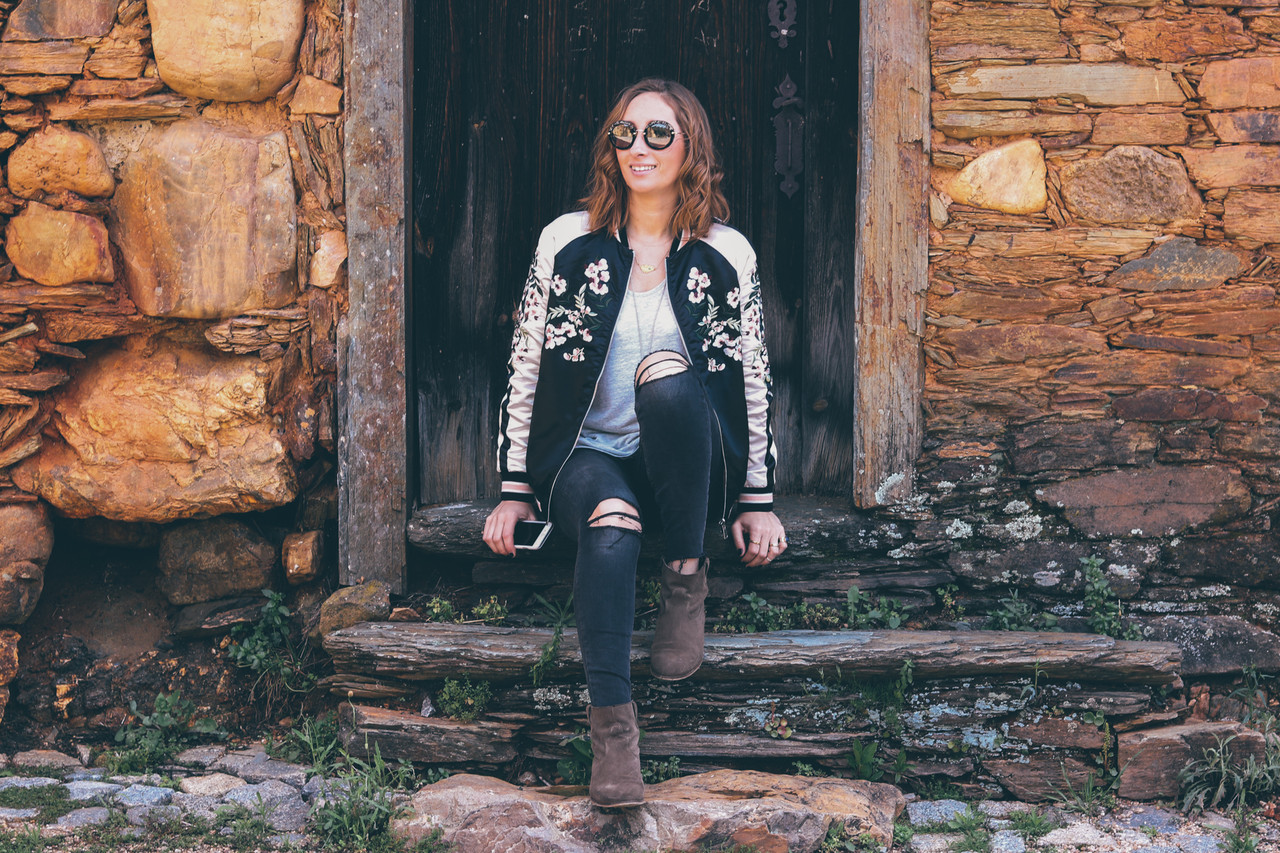 Esta estação tenho perdido a cabeça com os bombers!
Já falei deles tantas vezes aqui e já mostrei looks com outros também.
Adorei este pelas flores e ainda por cima é reversível. Do outro lado é mais básico: rosa (parecido com este que ninguém encontra em lado nenhum, fartaram-se de me perguntar!), sem as flores.
Também perderam a cabeça com os bombers ou passa-vos ao lado?
Estas fotos foram tiradas no Xisto Sentido, pertinho de Castelo Branco, em breve mostro mais sobre este sítio 🙂
__
This season I've been crazy with bomber jackets!
This one in specific is reversible, wich makes it more versatile.
I've talked so much about bombers to work and made a few looks as well.
Actually, the other side of this bomber is quite similar to this one, which some of you had asked me where to find, because it is never in store…