Numa altura em que cada vez estamos mais conscientes com os produtos cosméticos que usamos, chega a Portugal a nova gama de produtos BIO Aloé Vera e Azeitona, da Equivalenza. Tive o prazer de ir conhecer estas novidades no sul de Itália – lugar maravilhoso que vos mostrei aqui. Quando conheço uma nova marca confesso que tenho sempre algumas reservas, porque já há produtos tão bons no mercado que não é fácil conseguir superar as nossas expectativas, verdade? Porém, quando falamos de ingredientes naturais tenho sempre uma curiosidade extra. É impressionante a quantidade de tóxicos que já consumimos diariamente e há que começar a cuidar um pouco mais da nossa saúde, também através dos cosméticos.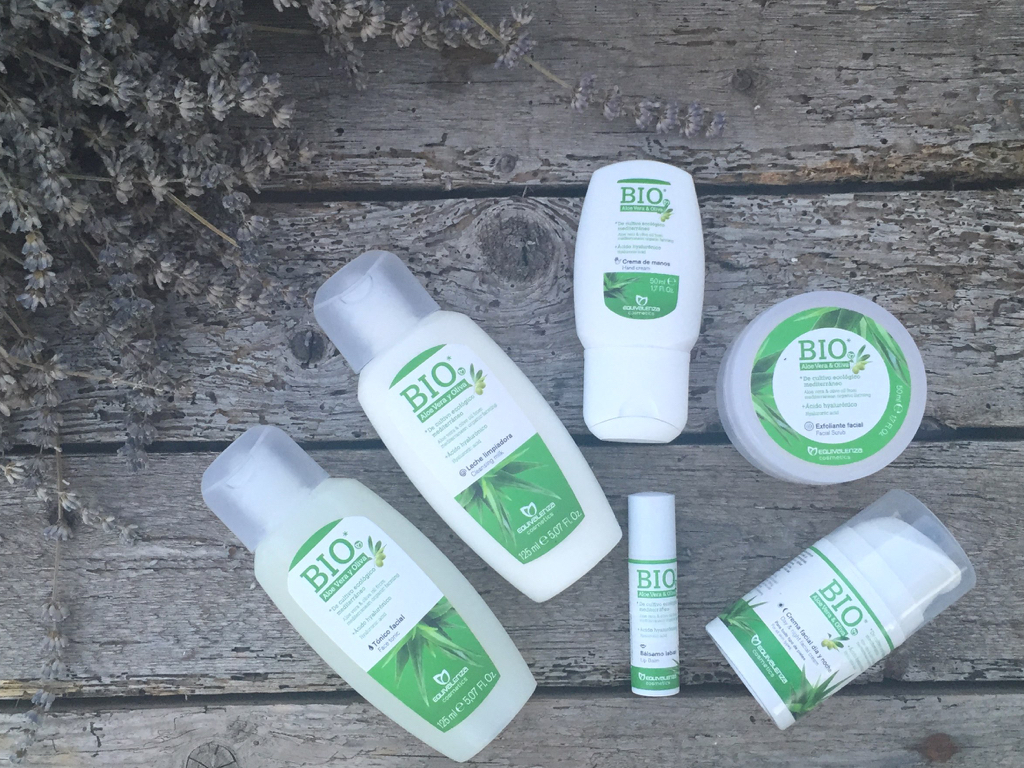 Esta é a gama, composta por um leite de limpeza, um tónico, um esfoliante de rosto, um hidratante facial (dia e noite), um bálsamo labial e um creme de mãos.
Produzida em Salento, no sul de Itália, enriquecida com extrato de aloé vera, extrato de azeitona e extrato de gérmen de trigo de cultura biológica e ácido hialurónico natural. Não contém parabenos!
Na viagem tivemos oportunidade de perceber que tanto o meio ambiente como a nossa pele são totalmente respeitados no processo de produção desta linha, a plantação de aloé vera (que é totalmente livre de agentes químicos) é maravilhosa e toda a extração da planta é feita manualmente (é incrível a transparência da planta quando cortada, vejam a foto acima), para não só respeitar a natureza como também para tirar o melhor partido deste ingrediente tão benéfico para a nossa pele. Todos os ingredientes são naturais e os extratos ecológicos não foram geneticamente modificados (NON-GMO)
Um aspeto que achei super interessante no hidratante, para além da textura muito agradável, é a embalagem sem ar, ou seja, a embalagem funciona através de um sistema de vácuo contínuo, evitando a possível oxidação, envelhecimento ou contaminação do produto, permitindo também que não fiquem restos de produto no frasco.
Resumindo, estou a gostar muito de experimentar esta linha, fiquei agradavelmente surpreendida com as texturas e impressionada com o modo de fabrico e ingredientes! 🙂 Já alguém experimentou?  Já estão à venda e ainda por cima não são nada caros!
_____
We are becoming more aware with the cosmetic products we regularly use, there are a few ingredients we try to avoid, without being fanatic, off course! 🙂 The new range of products Bio Aloe Vera and Olive, from Equivalenza just arrived in Portugal, all produced with natural ingredients, respecting the nature and our skin needs. I was pleased to meet this new products last week in the south of Italy, where its production takes place – this beautiful place I'd already talked about. It's amazing the amount of toxic already consume daily and it should start caring a little more of our health, also through cosmetics.
This is the new range: cleansing milk, face tonic, exfoliant, face cream (day and night), a lip balm and hand cream. Produced in Saliento, in the south of Italy, enriched with aloe vera extract, olive extract and wheat germ extract, organic farming and natural hyaluronic acid. It does not contain parabens. In our trip we had the chance to see that the environment and our skin are totally respected in this range production process. All ingredients used are natural and the extracts are ecological and not modified genetically (NON-GMO).
I am really fan of this cosmetics line!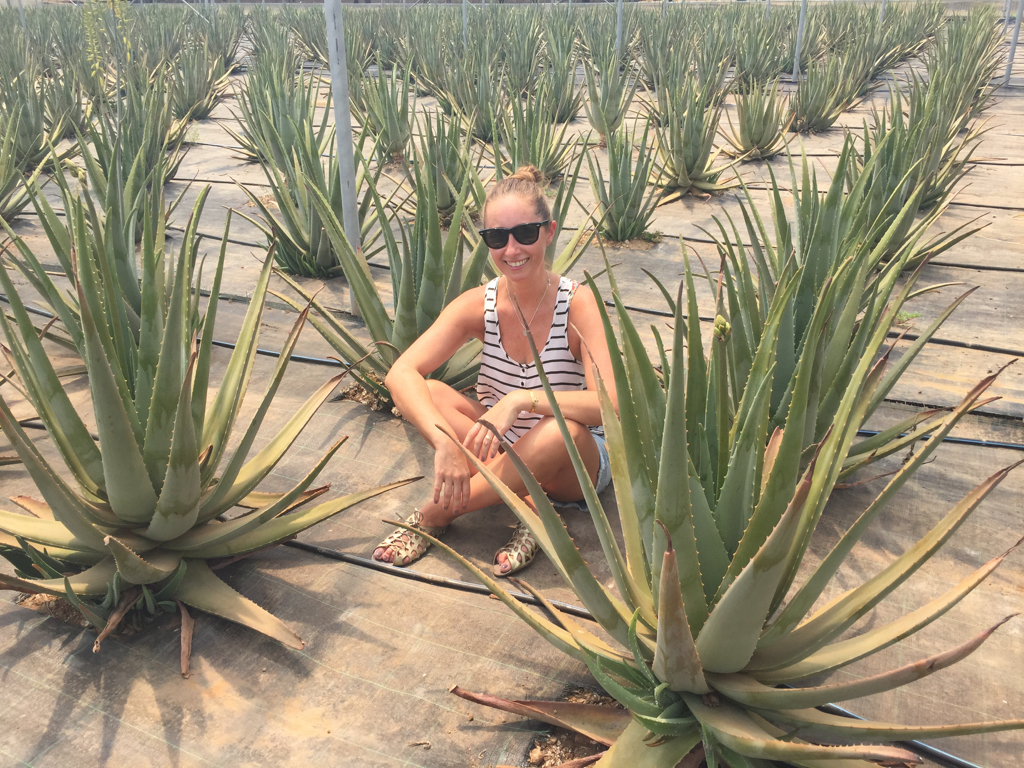 Instagram @styleitup