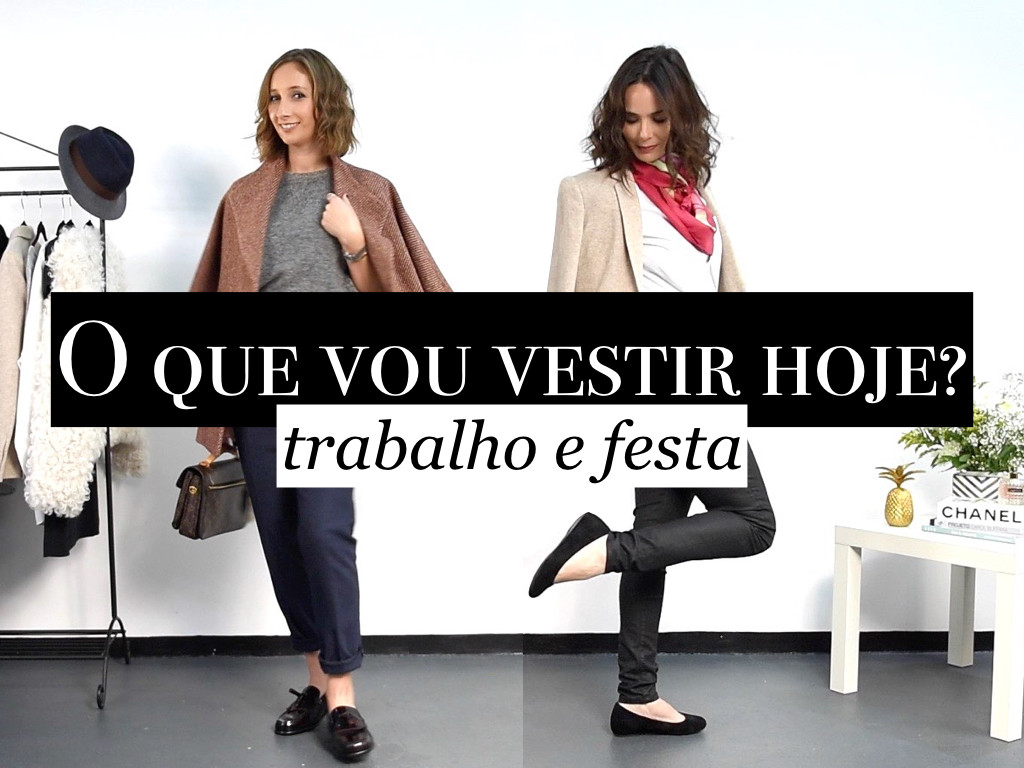 Todas as semanas deixamos aqui as nossas sugestões de looks para trabalhar.
Desta vez fizémo-lo em video, com sugestões para trabalho e também de festa (para um jantar com amigos, uma saída à noite…) esperamos que gostem deste novo registo! 🙂
Não se esqueçam de se inscrever no nosso canal do youtube, aqui! 🙂
____
This week we've produced a quick video to show you some looks to work and party.,
We hope you enjoy this way of suggesting the looks.
Sapatos usados no vídeo: Rockport; Roupas Massimo Dutti e Zara
Makeup e cabelos pela nossa querida Sónia Godinho
Instagram @styleitup