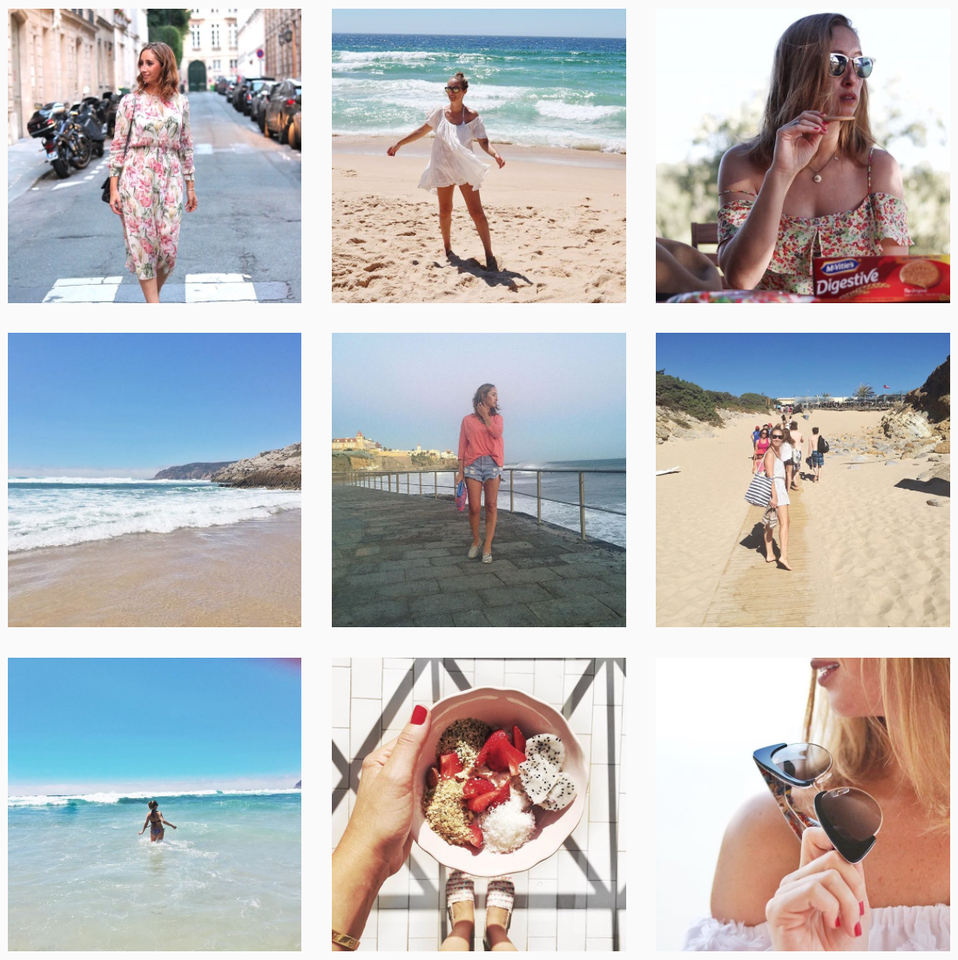 Já em countdown para as férias.
Ainda faltam umas semanas de trabalho…
O tempo passa a correr, mas quando ansiamos pelas férias parece que demora…. 
REVIEW: Na semana passada fui até ao Algarve, conhecer um novo hotel – amanhã conto-vos tudo! 
O Kiko também foi castrado, coitadinho!!! O veterinário já tinha aconselhado há imenso tempo e como não era aconselhado o Kiko ter pequenos kikinhos, porque tem um pouco de displasia, resolvemos o assunto de uma vez por todas. Agora anda de funil, um dó! Mas esta semana, se tudo correr bem já vai tirar o funil e voltar à normalidade 🙂
Foi uma semana de pontos cá em casa, eu também fui ao dentista e só amanhã vou retirar os pontos… o que me impossibilitou de ir ao ginásio… 🙁 Estava tão bem comportada… a partir de 4ªf já posso voltar, acho! 🙂
O fim-de-semana foi de praia, o primeiro dia de Guincho do ano! Incrível! É a melhor praia, só é pena não dar para aproveitar mais, maldito vento!
Para terminar a semana em grande, fomos CAMPEÕES! Uhuu Hoje ainda anda tudo louco com a chegada da Seleção, eu fiquei a trabalhar mesmo 🙂
PLANS: Esta semana vai ser mais tranquila, algumas reuniões antes de ir de férias e gravar mais uns videos para vocês 🙂 Esta 4ªf entra novo video, ainda tenho que editar! Já subscreveram o canal? Inscrevam-se aqui para serem as primeiras a ver tudooo 🙂
No final da semana vou ao Porto conhecer uma nova loja, sigam no instagram e snapchat para ficarem a par de tudo 🙂
Ahhh ainda quero ir aos saldos da Zara! 🙂 Já se perderam ou andam-se a controlar?
POSTS: posts da semana passada a não perder:
1. Protetores Solares para o rosto – AQUI
2. Looks para Festivais de Verão – AQUI
3. Penteados para Festivais de Verão – AQUI
Tenham uma ótima semana! 🙂
___
Already in countdown to summer holidays.
Still a few weeks to go, but dreaming already…
The time seems to fly everyday, but when we're looking forward to something, it seems to stop, isn't it?
REVIEW: Last week I went to Algarve, to meet a new hotel – I will tell everything about it tomorrow!
Kiko, my labrador, was castrated last week, the vet had already advised us to do so and since he has a bit of hip dysplasia it is not recommended to have any babies so we finaly did it. He's wearing a kind of a funnel in order not to eat the stitches, but he's ok 🙂
I also went to the dentist and tomorrow my stitches will be removed as well… and hopefully on wednesday I can go back to the gym!
This weekend was perfect for the beach, I went to Guncho (best beach in Cascais) for the first time this year and it was perfect!
To end the weekend with five stars, Portugal made it, winning the Euro Cup 2016 of Football yesterday against France. First European title, we are quite happy! 🙂
PLANS: This week will be easier, just a few meetings before going on holidays, film some videos for you on our youtube channel. This wednesday, there will be a new video 🙂
In the end of the week I will go to Porto to know a brand new store in the city – one of my summer favorite brands – follow on instagram and snapchat to be updated 🙂
And… I still want to make it to Zara sales before going on holidays! 🙂
POSTS: last week's posts you cannot miss:
1. Sun Screen for the face – HERE
2. Summer Festival Looks – HERE
3. Summer Festival Hair Ideas – HERE
Have a great week, girls!
Instagram @styleitup // Snapchat @styleitup.mag