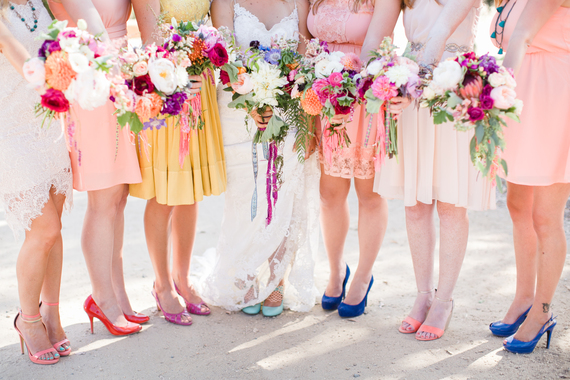 Chegam-nos muitos (muitos mesmo!) pedidos de ajuda para looks de casamento. A época dos casórios já foi oficialmente aberta… acho que hoje em dia já não há tanta sazonalidade (o típico Março-Setembro) como havia dantes, anyway, aqui ficam algumas dicas e sugestões de looks. Já lá vai o tempo em que tinha mais de dez (sim, 10!!) casamentos no mesmo ano, a minha situação financeira agradece que abrandem o ritmo, amiguinhos! ahah
Como também tenho festas felizes este ano, também ando à caça, como vocês. Alguns que tenho pesquisado e estão na wishlist:
Dica 1: aproveitem bem os saldos para comprar vestidos (e acessórios!) lindos e a preços mais simpáticos para os casamentos do ano seguinte!
Dica 2: se não adoram o vestido, não gastem uma fortuna please! Aluguem (hoje em dia há muitas opções de aluguer, fica para outro post!), peçam emprestado às amigas (desde que não estraguem, claro! Eu própria não sou a maior fã dos empréstimos ihih) ou comprem mais baratinha, sem medos de encontrarem alguém com o vestido igual – apostem nos acessórios e vão estar totalmente diferentes (been there, done that and don't regret!). Acreditem ou não, um dos vestidos que mais uso em casamentos é este da H&M (sim, uso várias vezes o mesmo vestido, so what?), com up nos acessórios e lá vou eu.
Mais sugestões, ainda que com algum tempinho, aqui.
_______
We receive a lot of emails asking for wedding looks ideas, so here is a post specially for those that have weddings this year and need a few tips:
Tip #1 don't forget to make the most of sales season to buy beautiful dresses (and accessories!), spending less money.
Tip #2 if you don't love the dress, please don't spend a fortune on it just because you need a dress for that wedding! Rent it, borrow from friends or buy something less expensive.
More suggestions on weddings here.
Instagram @styleitup