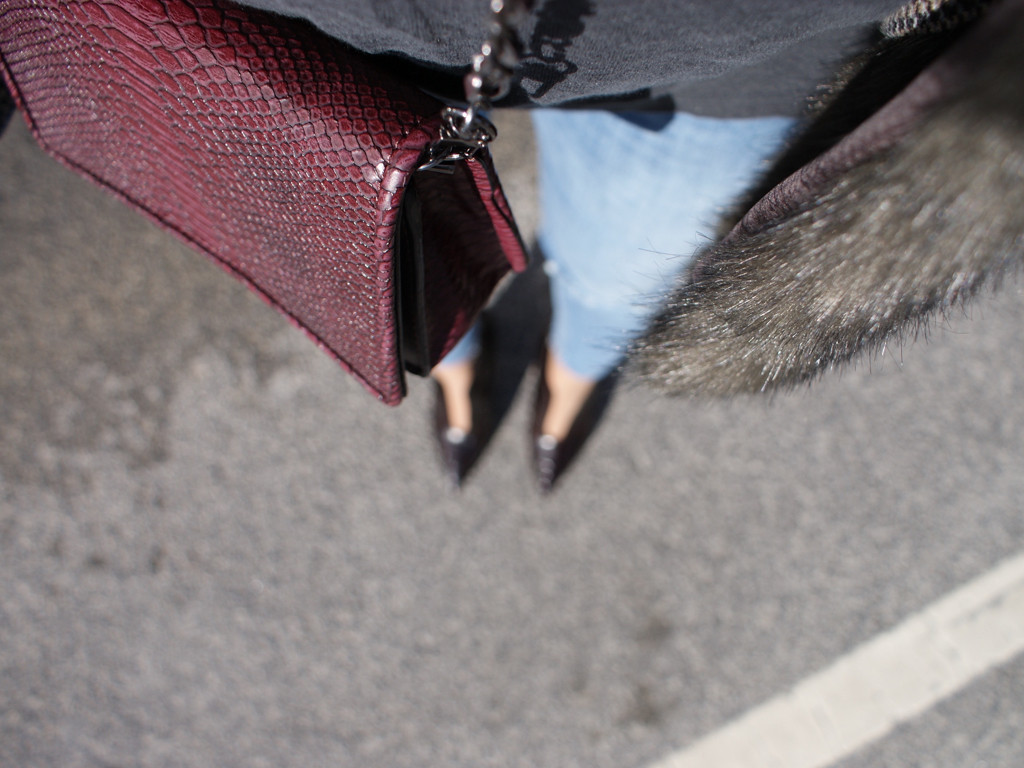 Prefiro andar com várias camadas fininhas (t-shirt, casaco de malha, blazer) do que com casacos que me deixam 'enchouriçada' mesmo nos dias gelados como os que têm estado.
Pelo menos tem estado sol, já não é mau de todo.
Se tiver o pescoço quentinho já é o suficiente para não morrer de frio.
Sonho diariamente com a Primavera!! Vocês não?!
_____
I'd rather use several layers than a big fat coat. If my neck is covered with a scarf or other is enough to warm me up these days. If the sun is shining, even better! I'm dreaming of Spring every single day, aren't you?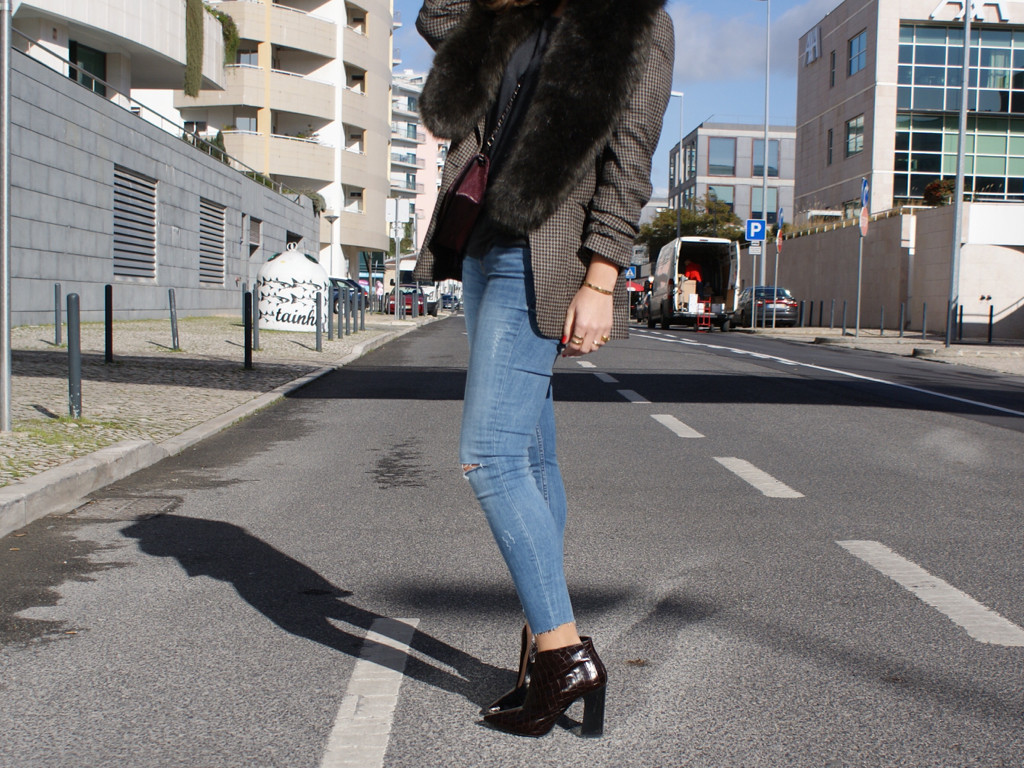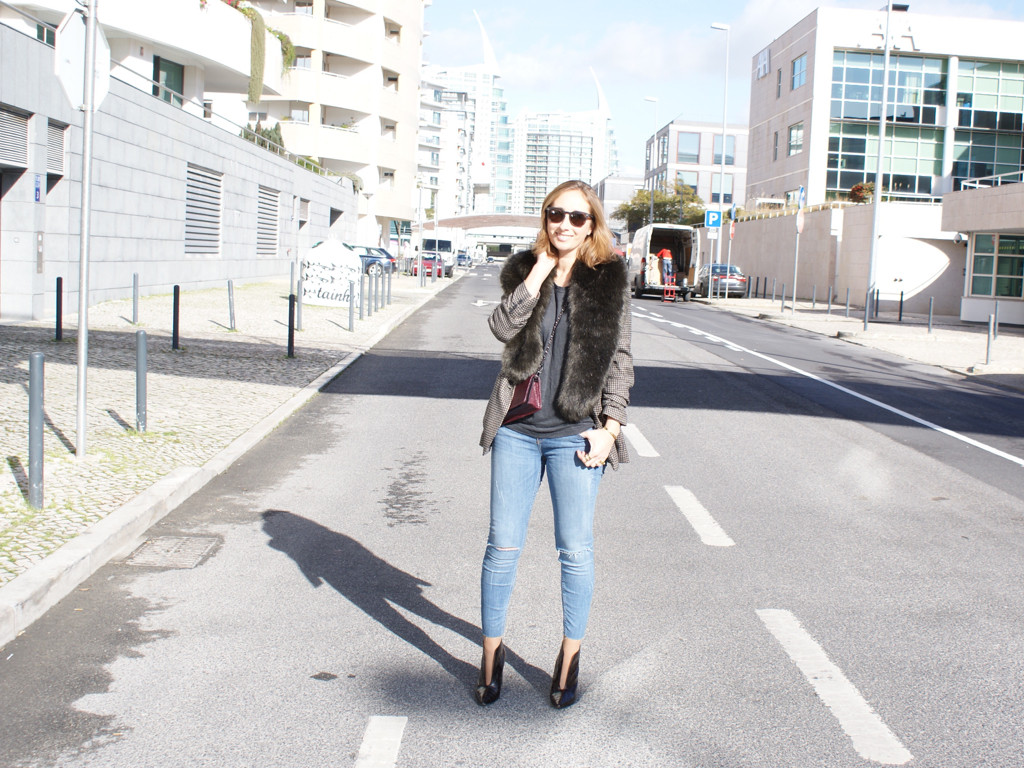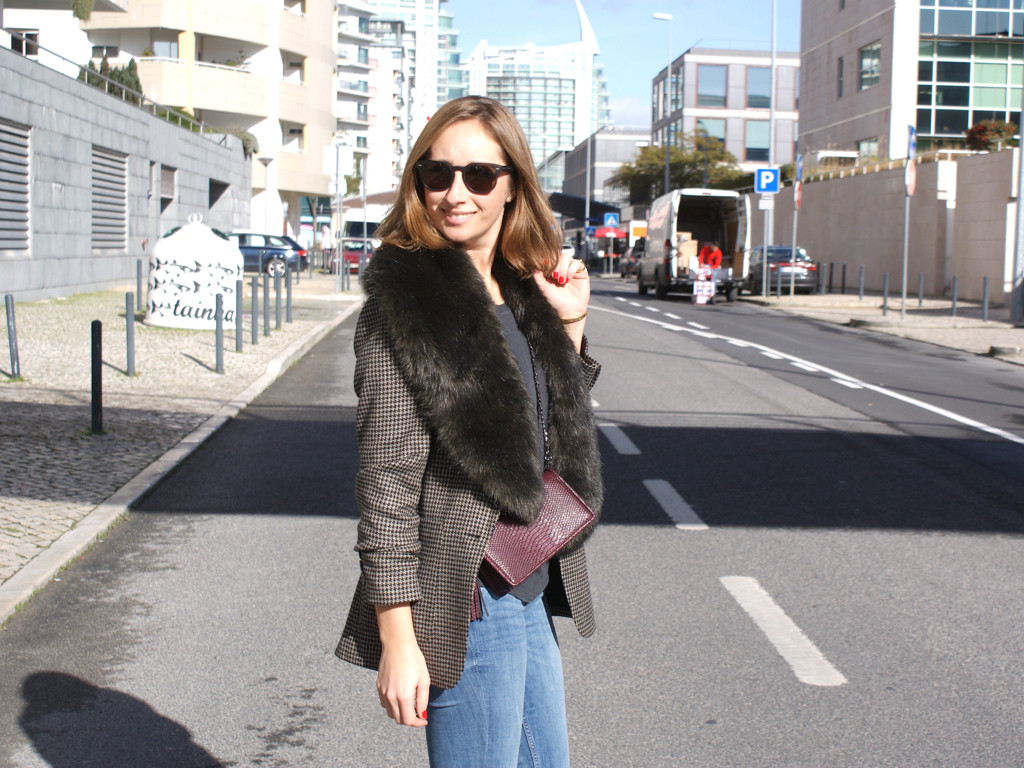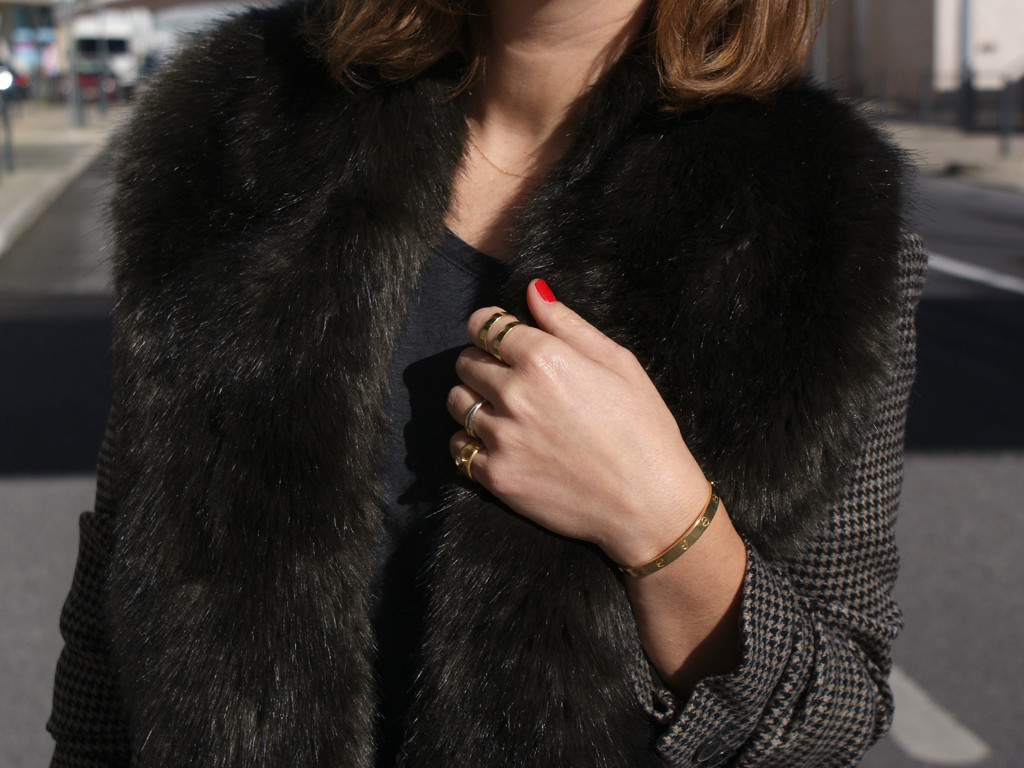 Jeans Zara
T-shirt H&M
Blazer Zara
Fake fur Zara
Bag Zara
Boots Uterque
Rings HLC, Tous and Pandora
Shades Armani
Instagram @styleitup