Sugestão de Natal perfeita para oferecerem à mãe, à tia, à sogra (para marcarem aqueles pontos-extra que sempre dão jeito!):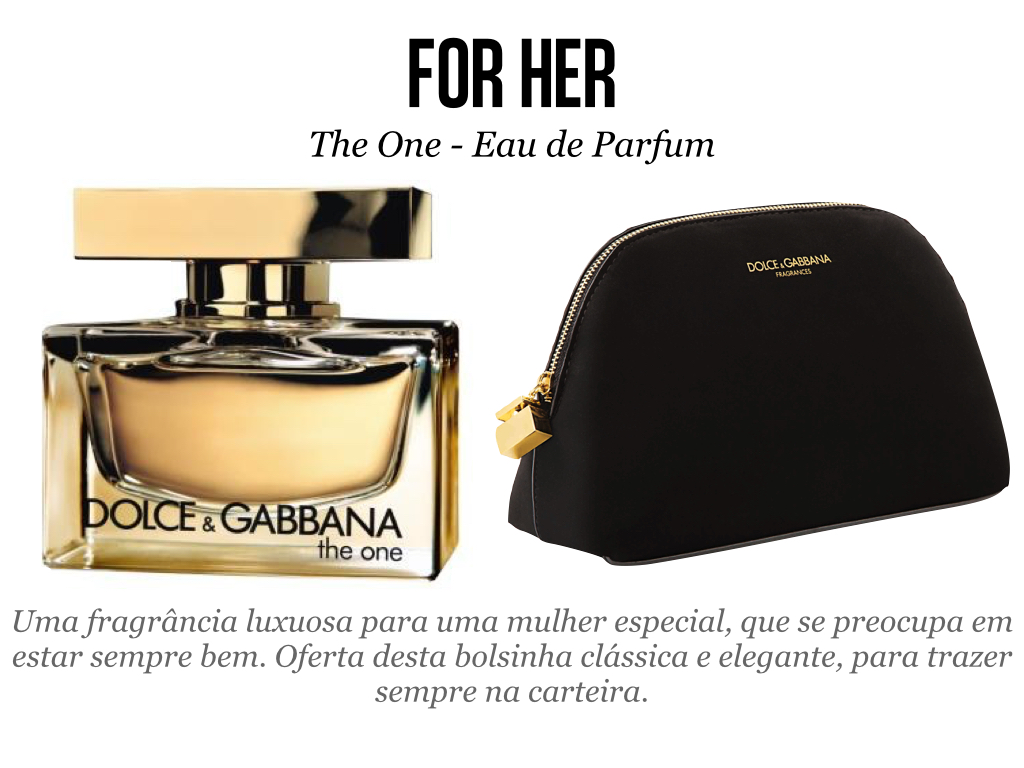 Que mais dizer sobre esta fragrância? Só cheirando para perceberem 🙂 Para receberem a oferta que falamos no post, vão a uma Perfumes & Companhia. Saibam mais sobre este perfume aqui.
Não deixem ficar nenhum presente pendurado!
_______
One more Christmas gift idea, this one perfect for your mother, aunt or mother in law (it's always good to gain extra pints with her, right?). Feminine and sophisticated, The One by Dolce & Gabbana will be the perfect match.
Merry Christmas!