Dia inteirinho em casa, a recuperar da correria das semanas passadas, fazer a àrvore de Natal e organizar a próxima semana!
O que vão fazer neste domingo de frio?
_____
Sunday (finally) spent at home, doing some Christmas decorations and relaxing, this is what's going to happen. Sunday look suggestion for a cold day like today.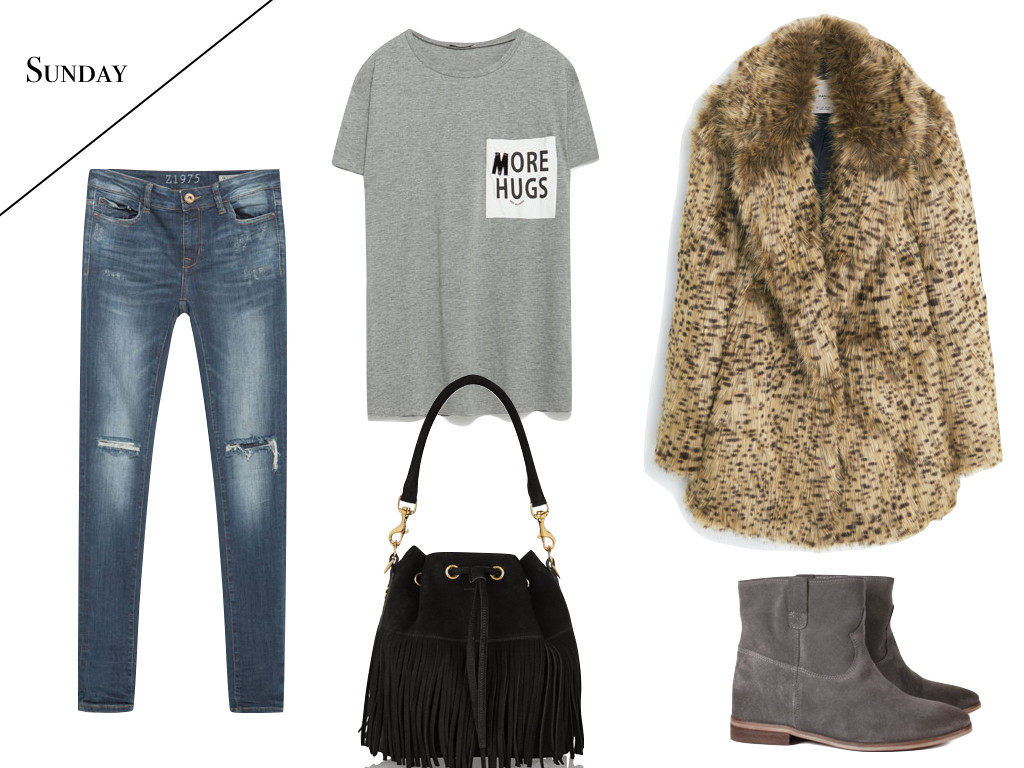 jeans ZARA // tshirt ZARA // fur MANGO // bag SAINT LAURENT // boots IT SHOES 
Instagram @styleitup