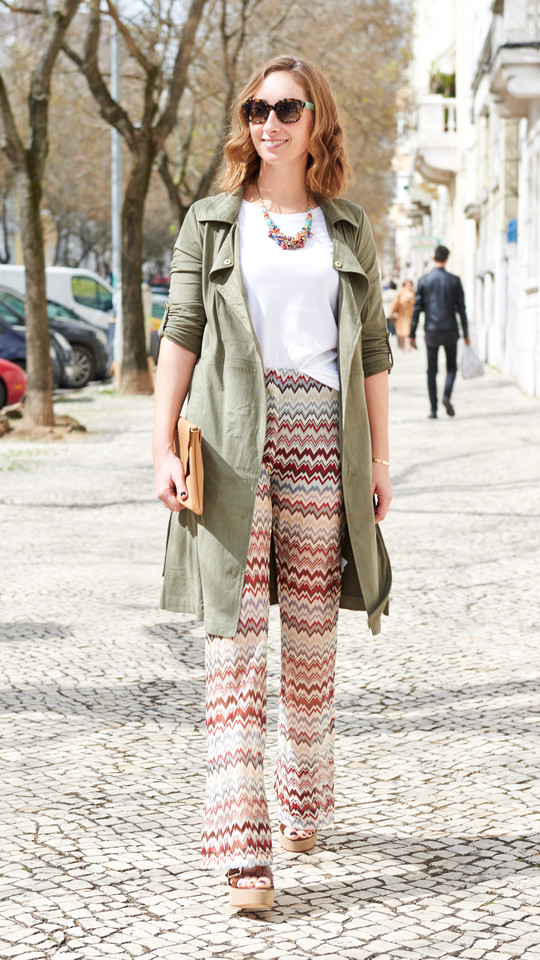 Uma das tendências para esta estação são as riscas: verticais, horizontais, em todas as combinações de cores e larguras, só temos que coordenar da melhor forma para que favoreçam a nossa figura.
Estas calças, muito ao estilo 'Misoni' já fazem o look, com um ar meio 60's conquistaram-me de imediato! Também havia um trench bem giro, no mesmo material e padrão na Sfera (El Corte Inglés), fiquei indecisa entre as calças e o trench… 🙂
O trench coat é das peças mais versáteis que podemos ter.
Tenho vários e é daquelas coisas que nunca me arrependo de ter mais um 🙂
Este khaki é lindo e tem um toque aveludado, perfeito para a primavera.
Primeira vez que calcei sandálias este ano, não estou preparada para voltar às botas…
Gostaram do look?
___
One of this spring trends is the striped pieces, verticaly or horizontaly, in every combination posible in colors or sizes.
These trousers got me at once, with its 'Misoni' style, a bit 60's 🙂
The trench coat is one of the most versatile pieces we can have in our wardrobe.
I have a few and can't get enough of them, all seasons.
This khaki one has a peachy touch, perfect for spring time.
And this was the first time I wore sandals this year! I'm not ready to go back to boots anytime soon…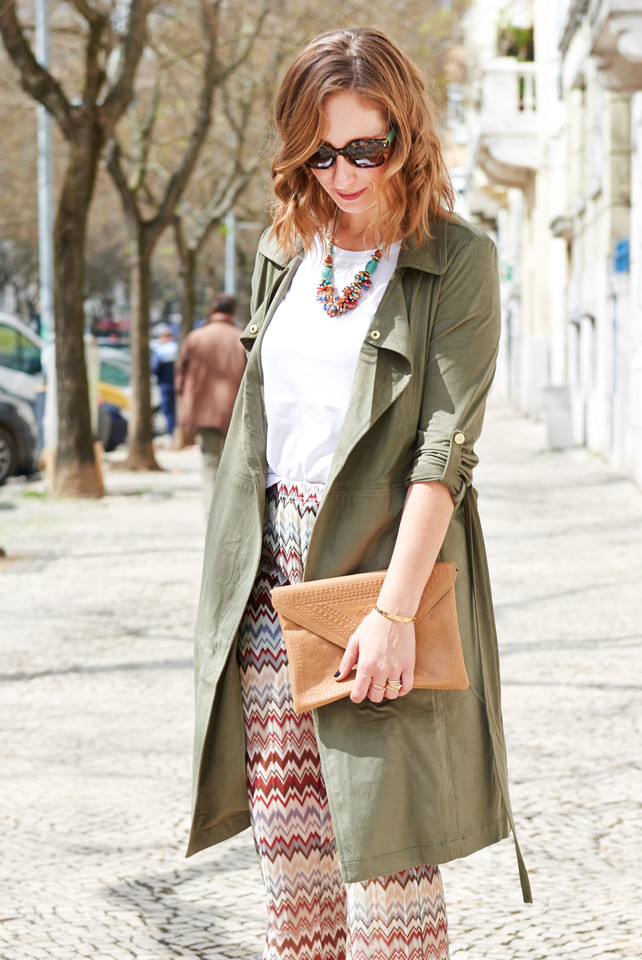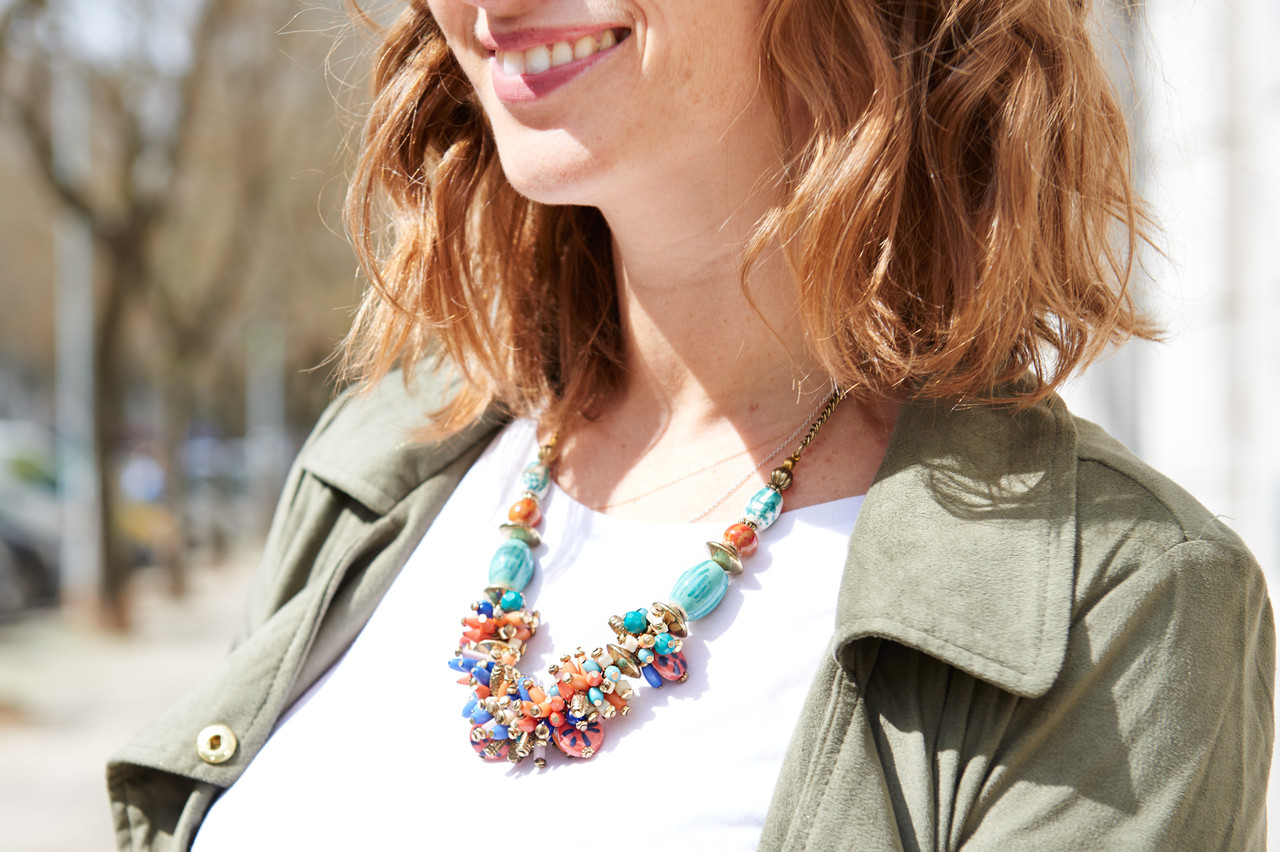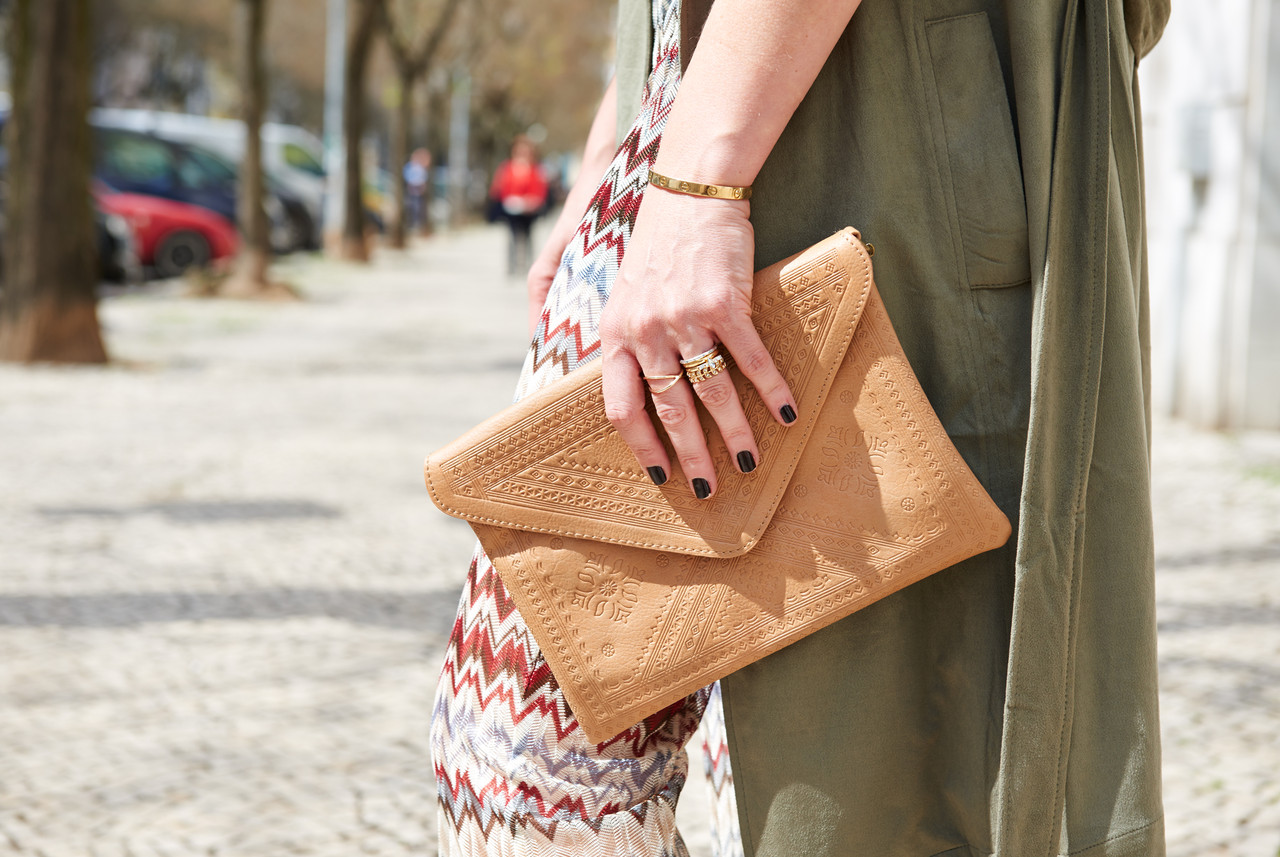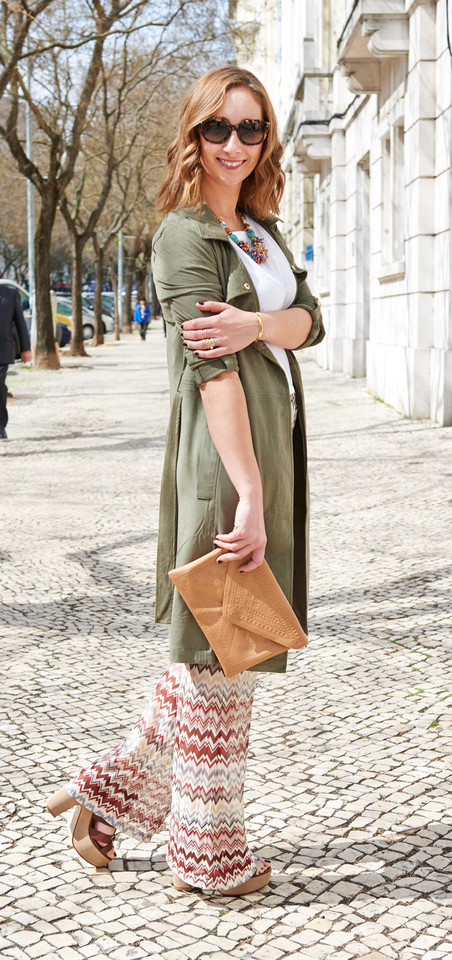 Total look and accessories Sfera 
Sandals Gloria Ortiz
Shades Prada
everything in El Corte Inglés
Instagram @styleitup