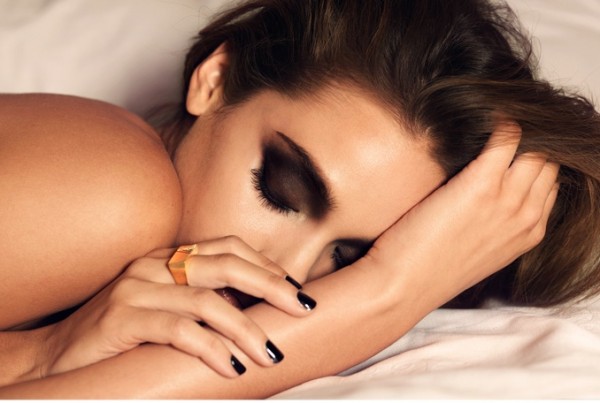 Todas já passámos por isso, vamos lá admitir que uma vez ou outra já fomos dormir com maquilhagem. Depois de uma noite mais badalada, em que a preguiça falou mais alto. Achamos sempre que uma vez por acaso não vai fazer mal nenhum, mas estamos enganadas! Mesmo que aconteça muito raramente, não faz nada bem à nossa pele. É de noite que a nossa pele se renova e se não está limpa, esta função tão importante não acontece, podendo causar danos graves que nos vamos certamente arrepender mais tarde!
Dormir com base pode degradar o colagénio da nossa pele, resultando facilmente em poros obstruídos e aparecimento de rugas. O batom usado durante a noite (a não ser, obviamente os hidratastes que podemos – e devemos – aplicar antes de dormir), vai secar imenso os lábios. Não retirar a máscara de pestanas antes de dormir pode trazer problemas graves para os olhos, incluindo conjuntivite! Já para não falar que as pestanas quebram facilmente.
Vamos fazer um esforço para dedicar uns minutos à limpeza de pele todas as noites? Alguns produtos de limpeza para não haver desculpas:
Let's face it: once or twice every one of us have already slept in our makeup and the truth is: there's nothing good about it! The most important function of the skin at night is to renew itself and with makeup on this doesn't happen, what happens is to harm our skin and we'll regret it sooner or later! Sleeping with foundation on can damage the collagen of our skin, resulting in clogged pores and wrinkles; Leaving the lipstick on our lips easily results on dryness; and leaving eye makeup can be terrifying not only to the lashes that can break and brittle but also can cause conjunctivitis and I bet you are not willing to have this! So, let's make an effort and cleanse our skin every single night, shall we?