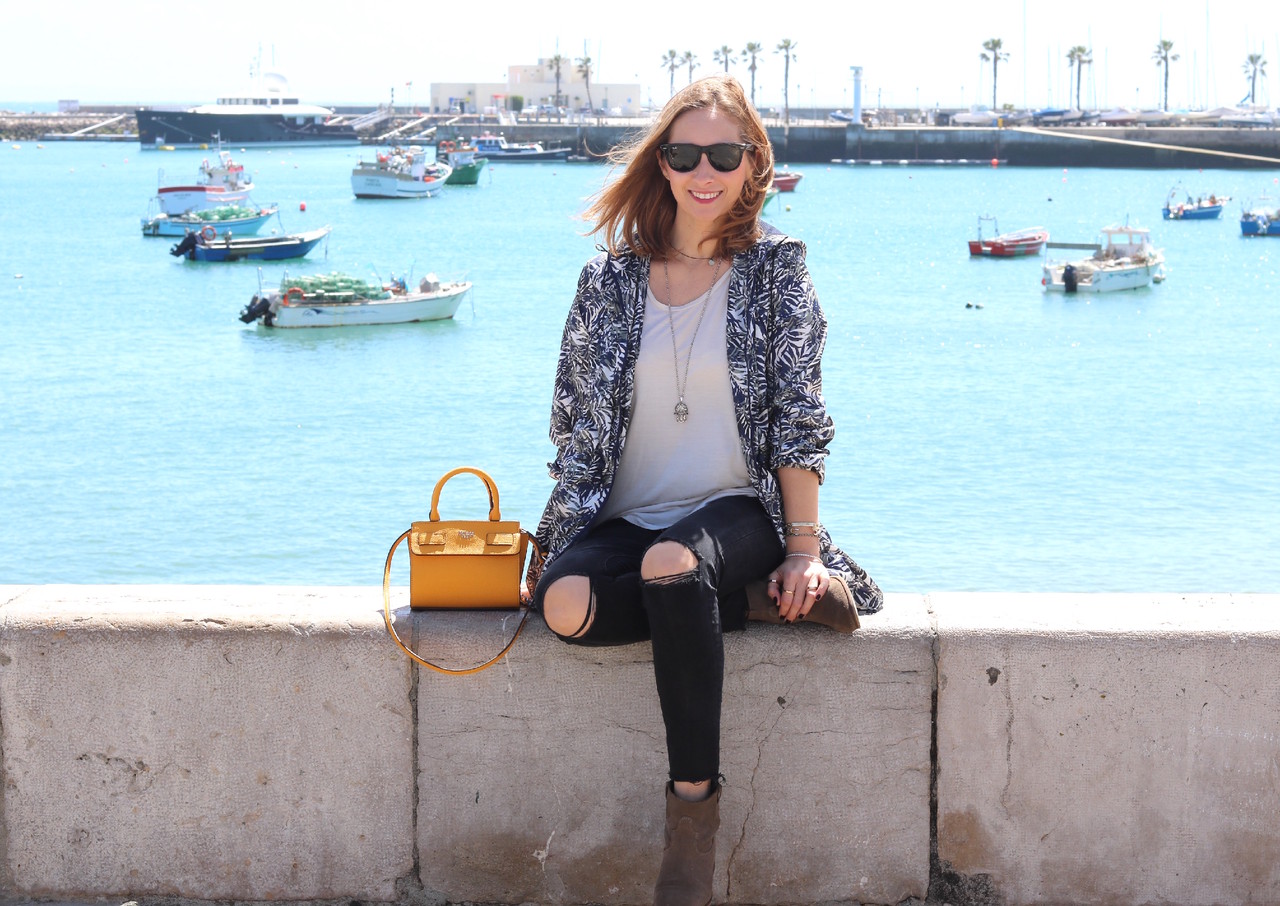 Se já houve vezes em que me apetecia ir para Lisboa, quando chega a Primavera e o Verão essa vontade sai-me totalmente da cabeça!
Acordar e estar ao pé do mar não tem preço! 🙂
E há tantas coisas incríveis para fazer aqui, tantos restaurantes ótimos para conhecer que só falta é arranjar tempo para conseguir fazer tudo.
Se forem como algumas amigas preguiçosas que tenho, acham que Cascais é mutio longe para ir almoçar ou jantar, mas acreditem que vale a pena! Com bom tempo, então…
Já vos falei de vários restaurantes aqui na zona (um dos posts aqui), hoje é a vez do Reserva by Olivier.
O restaurante é o mais recente com a assinatura do conhecido Chef português, fica em cima da baía de Cascais, com uma vista inigualável e comida absolutamente deliciosa.
Tem um bar de vinhos especial, com a temperatura ideal para cada tipo de vinho.
Se estiver bom tempo, aproveitem para almoçar ou jantar na esplanada 🙂
É uma boa dica já para este fim-de-semana, parece que o bom tempo vai – finalmente – voltar! YAY!
___
I live in Estoril, near Cascais and this is, absolutely a place to visit!
Specially if it is nice weather, it's a crime to miss it!
This post is about a recently opened restaurant in Cascais, Reserva by Olivier.
Olivier is a very well-know portuguese Chef, he owns some of the best restaurants in Lisbon and this special one, the menu has his signature.
With one of the best views over Baía de Cascais, the food is amazing and there is a special attention on the wines in the restaurant – you can try several portuguese wines and you will love all of them!
It's worth the try 🙂