Já pensaram no vosso look para as festas que se aproximam? Os sapatos são um acessório muito importante que compõem o look e festa que é festa pede uns sapatos altos e super elegantes. Aqui ficam algumas sugestões de sandálias e sapatos que adorámos: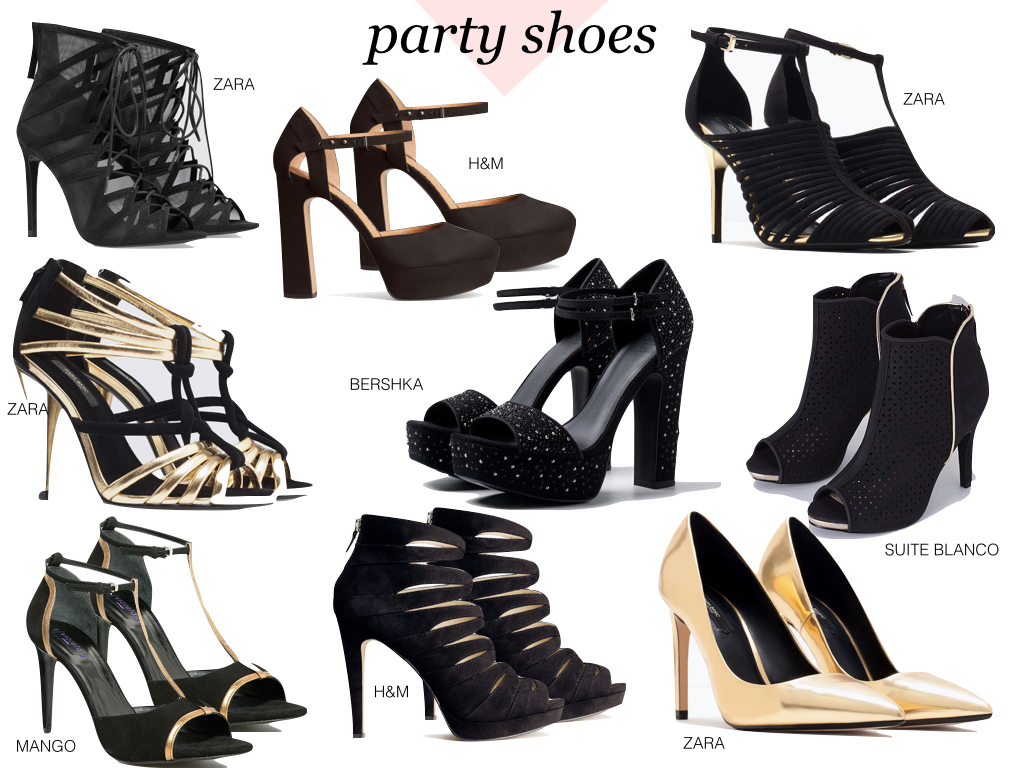 Se não aguentam uns saltões a noite toda, espreitem este post com sapatos festivos mais confortáveis.
_______
Party in heels is much better! Take a look at our selection of the best party shoes in stores right now.