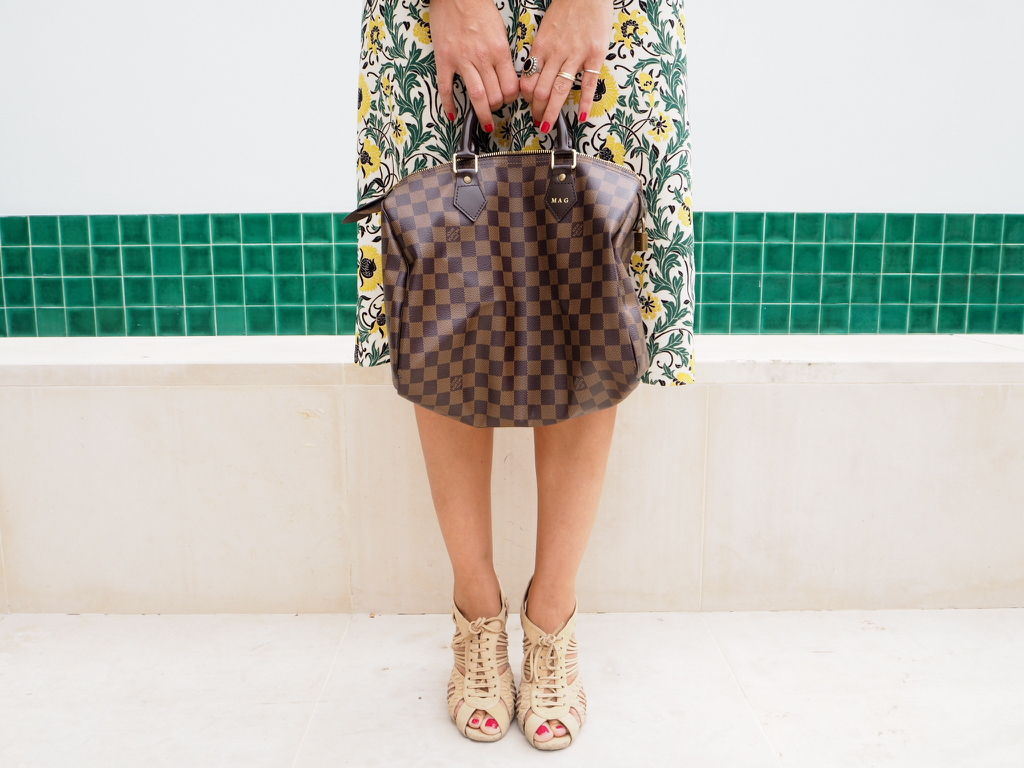 Ontem fui conhecer um novo espaço aqui no Estoril, o Organic Caffe. Fica no Hotel Palácio e apenas servem pratos orgânicos, sem gluten, lactose, açúcares, hormonas, pesticidas, corantes ou conservantes. Tudo do bem. Como era o primeiro dia depois das férias não havia uma variedade enorme, mas o que comemos era ótimo! Uma ótima sugestão para o fim-de-semana 🙂
____
Yesterday I tried a new spot in Estoril, Organic Caffe, in Hotel Palácio. All natural and organic, free of  a bunch of things, such as gluten, sugar, lactose.
Dress ZARA (last season) // Sandals UTERQUE (old and my favorite ones!) // Bag Speedy LOUIS VUITTON // Sunnies RAYBAN Clubmaster // Ring (my mom's)
All pictures taken with the new Olympus Pen.
Instagram @styleitup