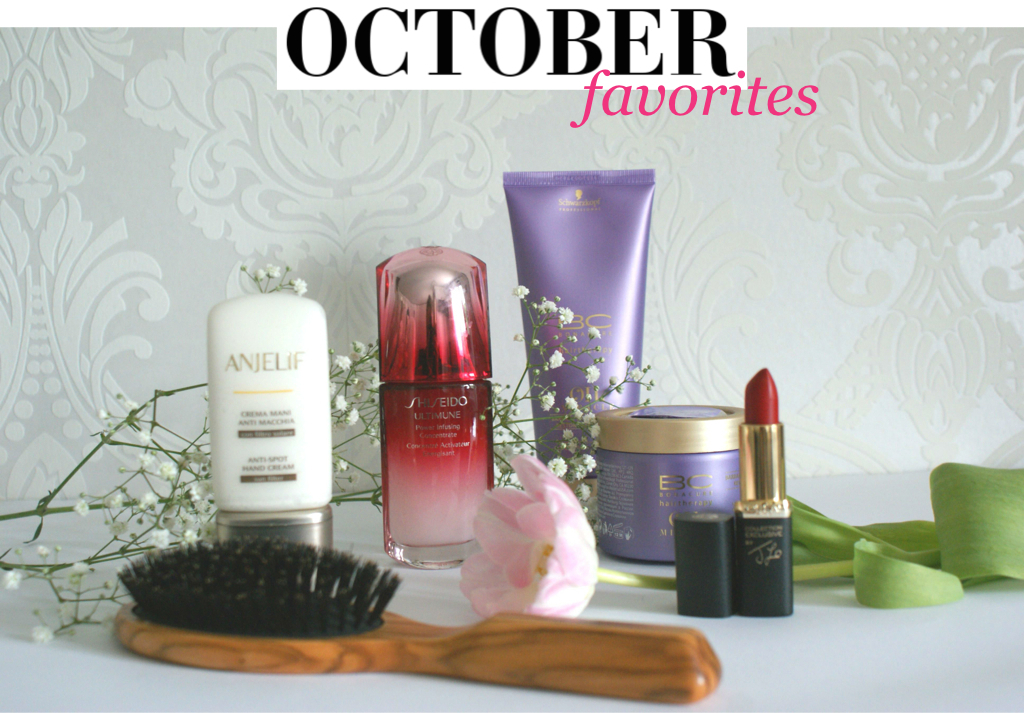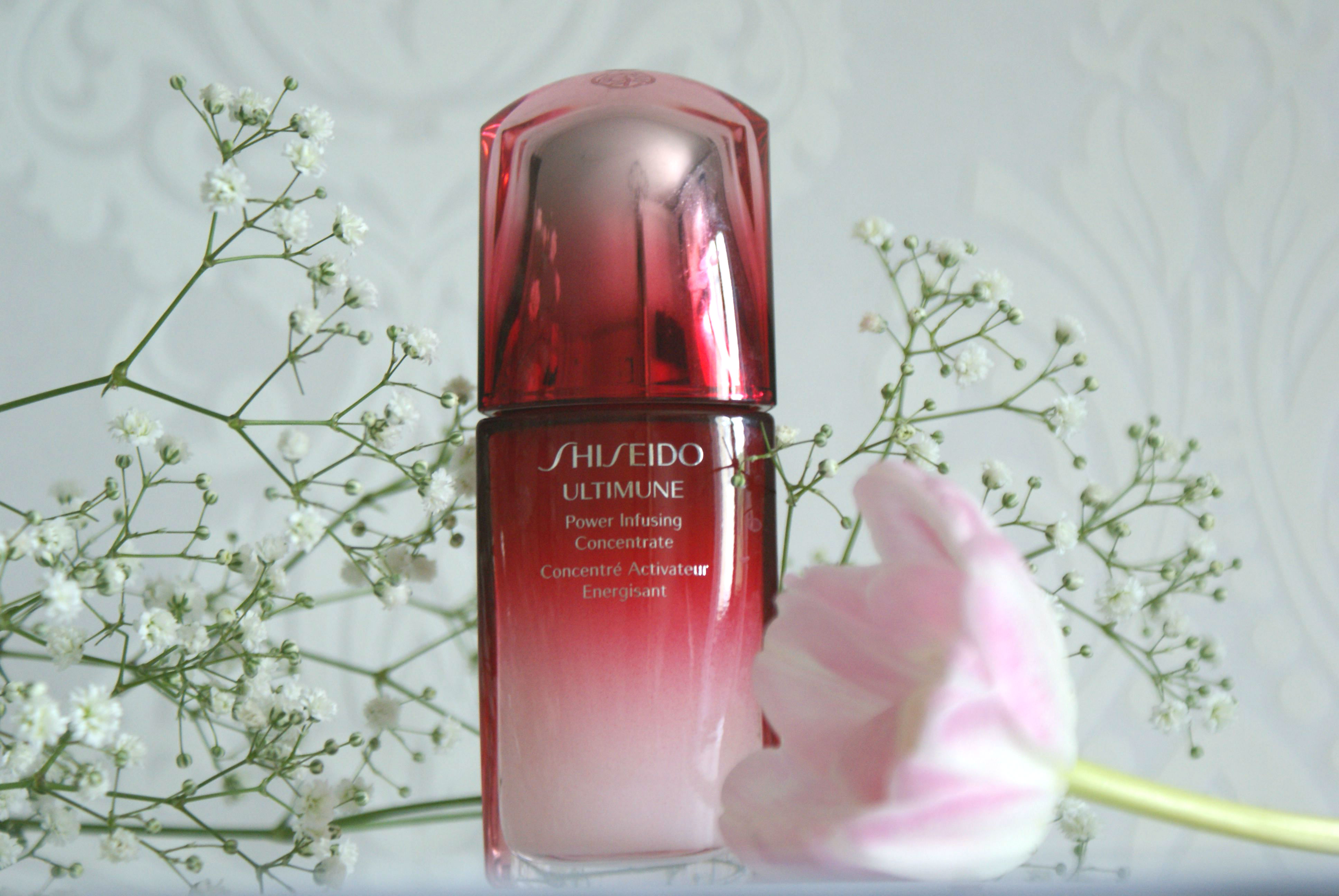 Os meus favoritos do mês de Outubro:
1. O sérum Ultimune da SHISEIDO é uma nova abordagem para uma pele mais forte e saudável. Ajuda a repor a imunidade da pele, fazendo com que se torne mais macia, luminosa, hidratada e resplandecente. Uma excelente ajuda também na prevenção das rugas. Uso-o depois da pele bem limpa, de manhã e à noite e antes do óleo e do hidratante.
2. O batom que mais tenho usado: da Exclusive Collection da L'ORÉAL PARIS, by J LO. Um encarnado quente, de acabamento mate. Não é longa duração, mas fica uma cor linda – vejam como fica aqui.
3. O creme de maos que me tem acompanhado nos últimos tempos: o creme anti-manchas ANJELIF, para umas mãos perfeitas e cuidadas. Bastante hidratante, mas sem deixar aquela sensação de mãos a colar. Aplico várias vezes ao dia.
4. Lembram-se do post que fiz sobre as escovas de cabelo? Descobri esta escova REAL OLIVE WOOD, com pelo verdadeiro de javali e cabo em madeira de oliveira (vende-se aqui). Descobri esta loja quando falei com o Nuno Souto para o Beauty Insider. Estou a amar a escova!
5. Depois do verão, o cabelo fica mais quebradiço, mais baço e, para além do corte (que ando a planear há semanas!), devemos ter cuidados extra. Um deles quase já faz parte da minha religião, o óleo para o cabelo – falo nisso tantas vezes! Outro cuidado bom é usar de vez em quando cuidados reparadores, como é o caso da gama BC OIL MIRACLE champô restaurador e máscara de óleo de figo da índia, que ajuda a recuperar o cabelo seco e frágil. É um boost de vida para o cabelo.
Quais os vossos favoritos de Outubro?
___
My October favorites:
1. Ultimune serum, SHISEIDO is a new approach to a stronger and healthier skin. It helps reseting skin immunity and makes it softer, luminous and beautiful. It also helps preventing wrinkles. I use it after cleansing morning and night, before beauty oil and moisturizer.
2. Exclusive Collection da L'ORÉAL PARIS, by J LO. A matt finish red lipstick, see my picture here. 
3. Anti-spot hand cream by ANJELIF for perfect and soft hands.
4. Absolutely loving this hair brush from REAL OLIVE WOOD, made with olive wood and boar hair.
5. After summer ends our hair gets more brittle and we all should get a haircut and some extra care as well. I'm loving this BC OIL MIRACLE shampoo and hair mask. 
 Facebook, Instagram e Bloglovin'