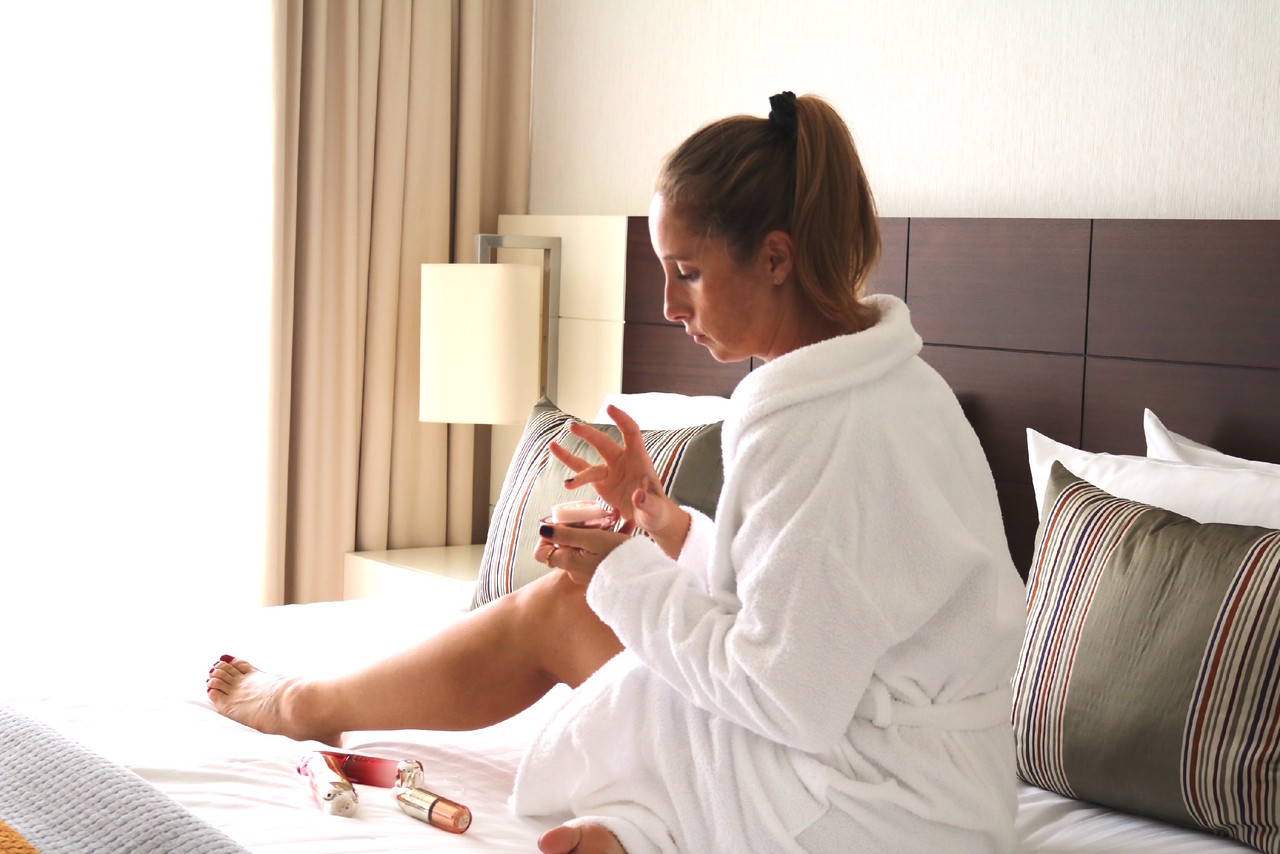 Há umas semanas fui a Paris conhecer a nova linha de skincare da Shiseido, lembram-se?
Tenho usado esta linha à noite e estou a gostar muitoooo da textura, da sensação da aplicação e da suavidade da minha pele ao acordar.
A linha Bio-Performance da Shiseido já existe há uns anos, mas recentemente a marca aprofundou os estudos, mais especificamente nas rugas ao pé da boca (também conhecidas como "bigodes de chinês", já ouviram falar? ahah) e chegou à conclusão que essa área precisa de um cuidado diferente.
É engraçado, mas se tiverem essas "rugas" e se deitarem, elas desaparecem. Por isso a Shiseido não as considera rugas.
Esta linha luta contra a gravidade da nossa pele desde as camadas mais profundas da nossa pele, especialmente nessa zona do nosso rosto.
A gama é composta por 3 produtos e atua em 3 acções na pele:
Lifting – Firmeza – Antirrugas
1. sérum – deixa a pele super suave e macia (acho que é o meu favorito da linha!) e prepara a pele para receber todas as propriedades do hidratante.
2. creme hidratante – mantém a pele hidratada por 24h. A textura é maravilhosa! Podem usar de manhã e/ou à noite
3. contorno de olhos – também atua contra as olheiras (muito importante!) e promove a firmeza na zona do contorno dos olhos. Aplicar de manhã e/ou à noite.
Acrescentei o Ultimune nas fotos, porque faz todo o sentido. Já sabem que sou louca por mais um passo na rotina de beleza e o Ultimune funciona lindamente como um pré-sérum (de manhã e à noite), com esta linha ou outra qualquer.
Em breve faço um post mais pormenorizado acerca dos pré-séruns, se tiverem alguma questão, botem aqui em baixo nos comentários 🙂
Resumindo, esta linha é perfeita para quem quer reduzir os sinais de envelhecimento, a partir dos 30 anos mais coisa menos coisa – depende, obviamente, das necessidades e do estado da pele. Hoje em dia não se fala muito em idades para cada gama, mas achei que era uma forma mais fácil de explciar 🙂
___
A few weeks ago Shiseido took me to Paris to get to know a new range of skincare products.
In fact, Bio-Performance was launched back in the 80's but Shiseido is constantly evolving their technology and keep discovering new beauty dimentions – those wrinkles aroud our mouth are not actually wrinkles (according to Shiseido's discoveries) and this specific line will combat the gravity on our skin and specially in that area – they cal it sub-derm pockets.
This range of products fight the gravity on our skin, specially on that area.
I've been using these products lately and so far I am loving the feeling, the texture and I feel my skin super nourished.
3 products and 3 main results:
lifting – firming- anti-wrinkles
1. Serum – it smoothes the skin and leave it softer (my favorite one!) and prepares the skin to receive all the moisturizer's properties. Apply every day and night.
2. Moisturizer – to a firmer and more supple skin. Apply every day and night after cleansing.
3. Eye Treatment – it is also effective on eye circles. Apply every day before the cream.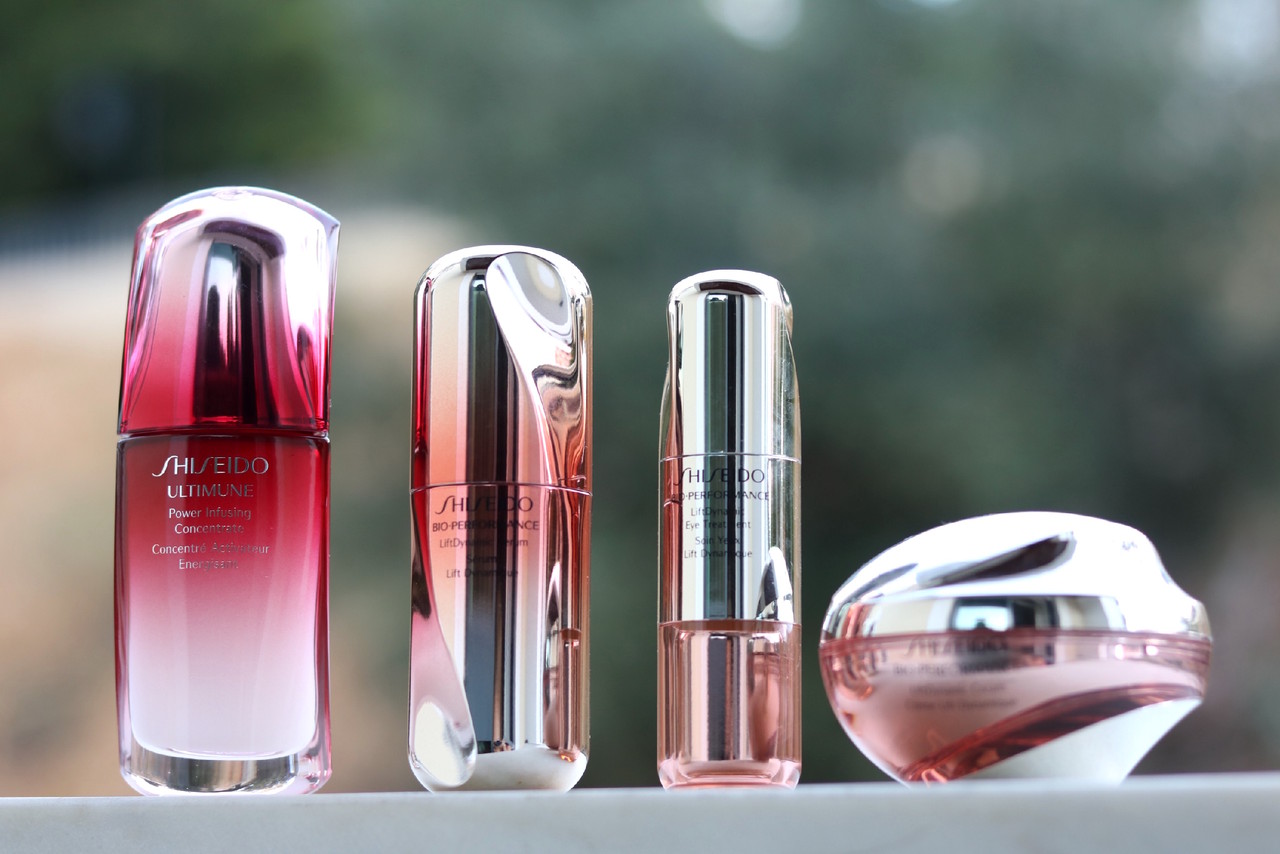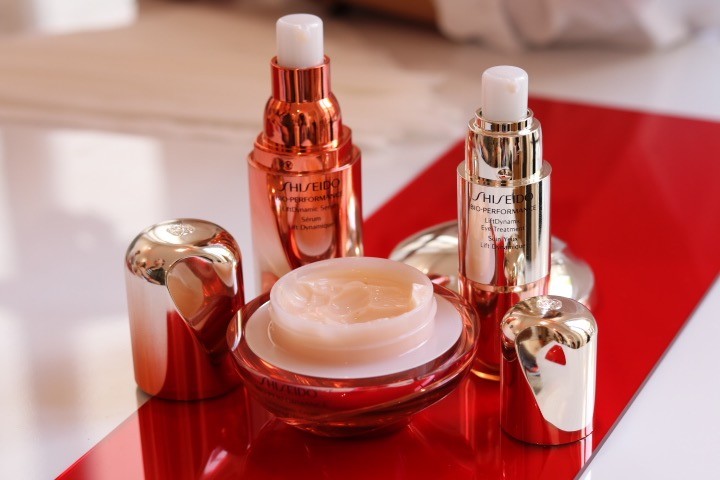 Instagram @styleitup // Snapchat @styleitup.mag