A pensar nos dias mais quentinhos – que tanto prometeram e tardam em chegar – pensei em algumas peças que, por muito que sejamos fãs, não as podemos levar connosco para o trabalho. A não ser que o ambiente do trabalho seja mega mega descontraído (e mesmo assim….) ou que trabalhem em casa no conforto do lar, há determinadas peças de roupa que devem ficar par outras ocasiões – e devemos usar a abusar nessas outras ocasiões, claro! Estas são apenas algumas que nunca devem vestir para trabalhar, vejam se concordam: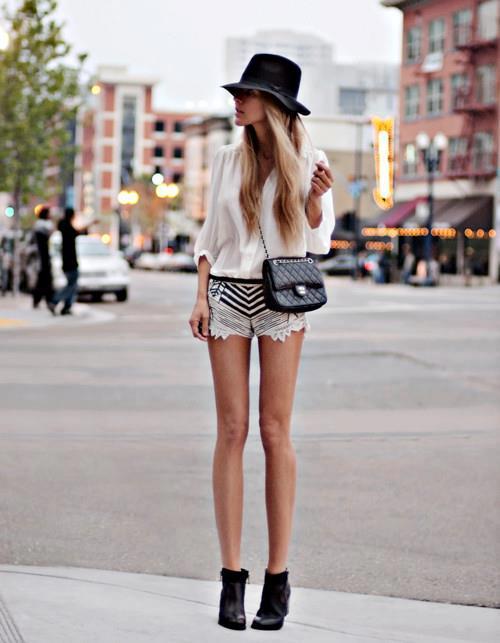 1. SHORTS – há demasiada pele à mostra. Podem usar calções claro, mas com um comprimento razoável, nunca mini-mini-shorts para trabalhar. Usem-nos ao fim-de-semana, para passear, nas férias, na praia, até para sair à noite, mas nunca no escritório.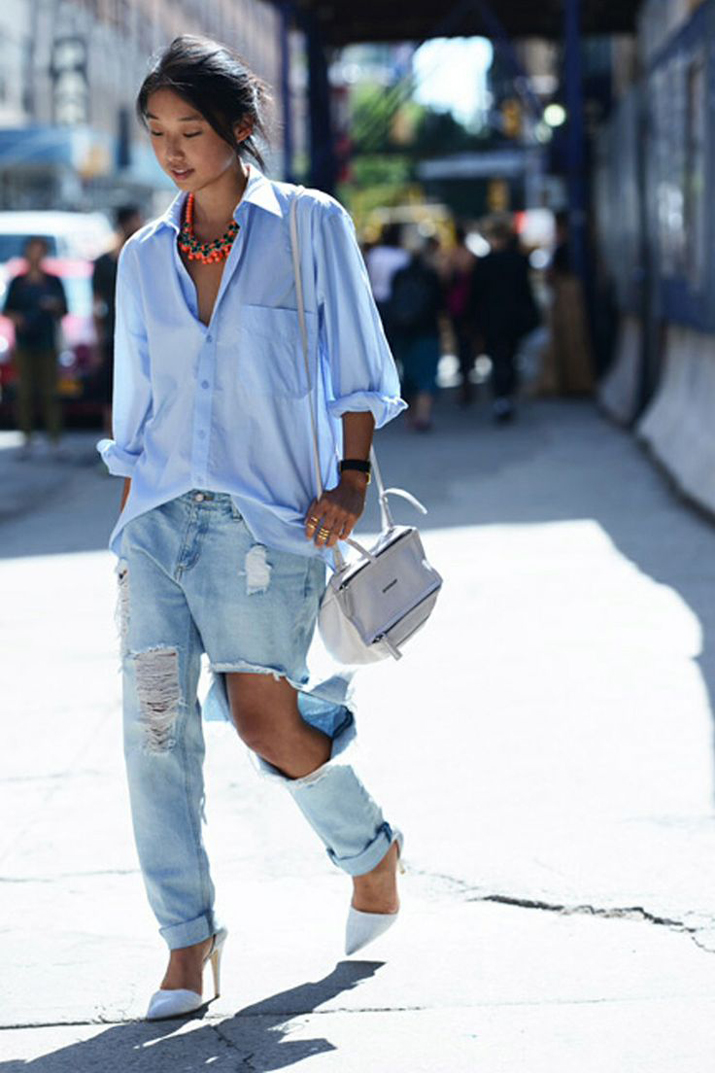 2. DESTROYED JEANS – um rasgãozito aqui outro acolá para ambientes meeeeeesmo descontraídos ainda vá que não vá, mas uns jeans rasgadões como estão agora na moda, são perfeitos para muitas outras ocasiões que não o local de trabalho, ok?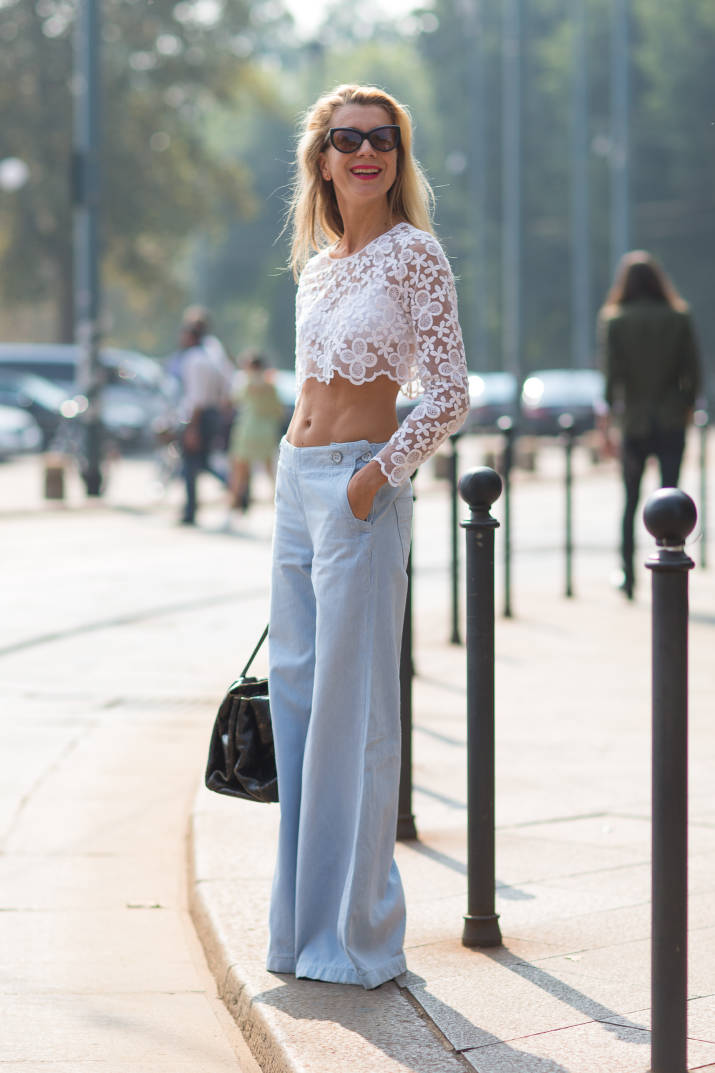 3. CROPPED TOPS – há croped tops e croped tops… pensem: tudo o que mostre demasiada pele não é adequado a um ambiente de trabalho. O da imagem, para além de mostrar demasiado a barriga (invejo a barriga desta jovem, é certo!), é transparente.
4. TRANSPARENT – Outra coisa que devem evitar a todo o custo. Até pode ter graça em alguns tops ou t-shirts ver-se um pouco do soutien e tal, mas para trabalhar, esqueçam lá isso!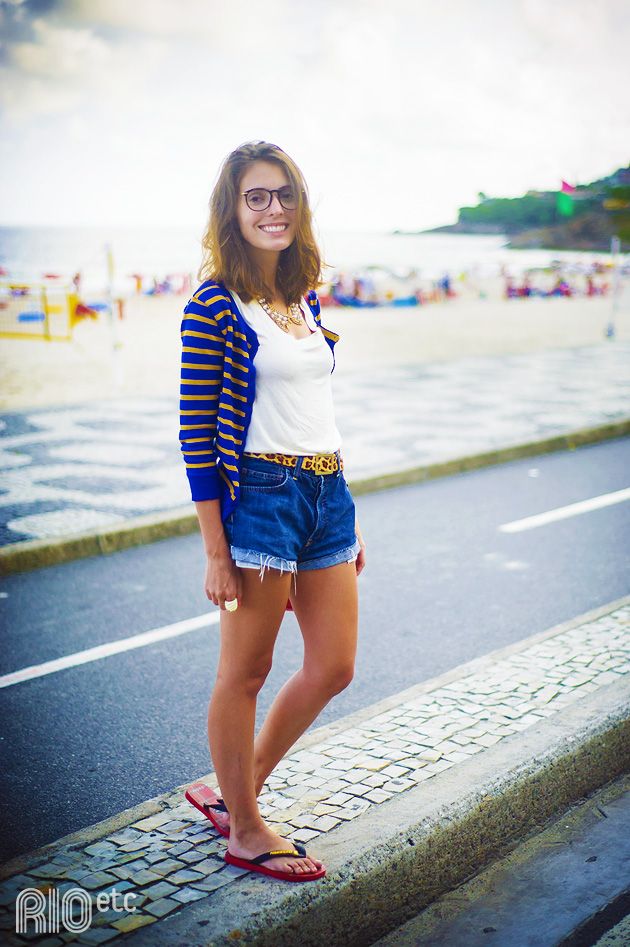 5. HAVAIANAS – ou qualquer outro chinelo de enfiar o dedo. Estamos ansiosas pelo verão (acho que estou ainda mais que vocês!), mas quando o bom tempo chegar, por favor não o levem tão a peito a ponto de ir de chinelos trabalhar. Há muitas sandálias rasas e igualmente confortáveis para encarar o dia de trabalho no escritório. Estas são maravilhosas, todas nós as amamos, mas não podemos ir trabalhar com elas nos pés.
_____
Unless your work environment is totally relaxed (even though, I have my doubts), never wear these items to work. They might work on many other occasions, but not to a work environment… see if you agree or not:
1. Shorts: perfect for the weekend, to go out or even to go to the beach. Never to the office. Too much skin showing off. Bad choice!
2. Destroyed jeans: they are a big hit, but for sure not to wear to the office.
3. Croped tops: too much skin showing, again. Avoid this as well.
4. Transparencies: perfect for some occasions that don't include the office, for sure.
5. Flip flops: I know, I know we all are seeking for sunny summer days, but when they arrive, please don't bring that summer spirit on your feet to the office. There are plenty other options from where you can choose, besides the classic flip flops.