Este ano decidimos conhecer Mykonos! Há muito tempo que queríamos conhecer, mas a chatice de não haver voos diretos fez-nos adiar conhecer as ilhas gregas… encontrámos uns voos mais fáceis de chegar, através da Vueling Lisboa-Barcelona-Mykonos. Em todas as outras alternativas demorávamos mais tempo a lá chegar do que a chegar ao outro lado do mundo…
Ficámos hospedados nesta casa, com uma vista surreal, através da HomeAway. A 4km do centrinho de Mykonos, 7 minutos de distância de carro, num sítio sossegado e absolutamente lindo!
Já tínhamos alugado uma casa na net há uns anos, quando fomos com um grupo de amigos para Menorca e tinha corrido muito bem, mas há sempre aquele medo de lá chegarmos e a casa não ser exatamente assim, a vista não ser bem aquela… enfim! As expectativas foram superadas, a casa um amor, era um estúdio, que dava lindamente para os dois. As fotos da casa e da vista: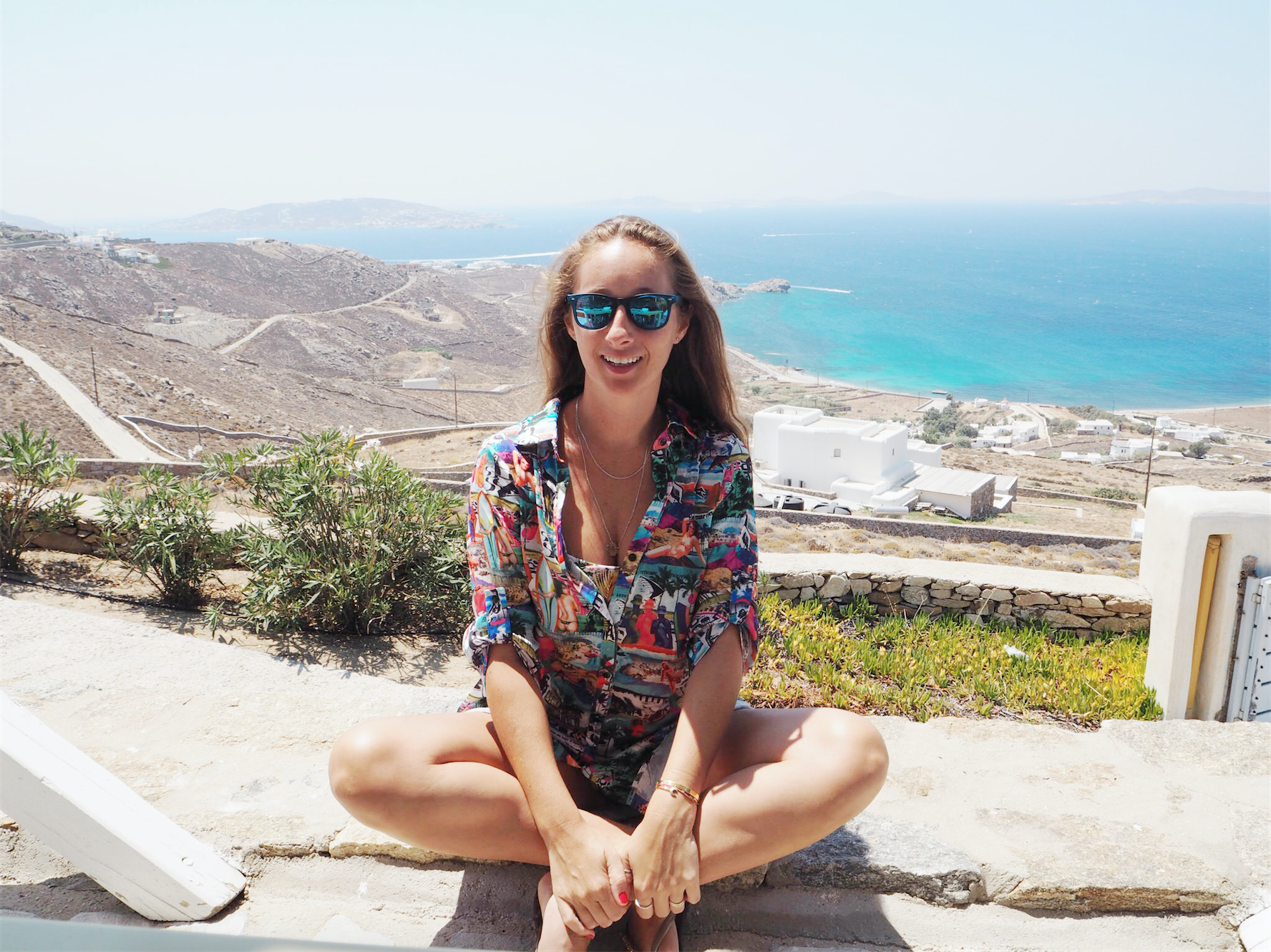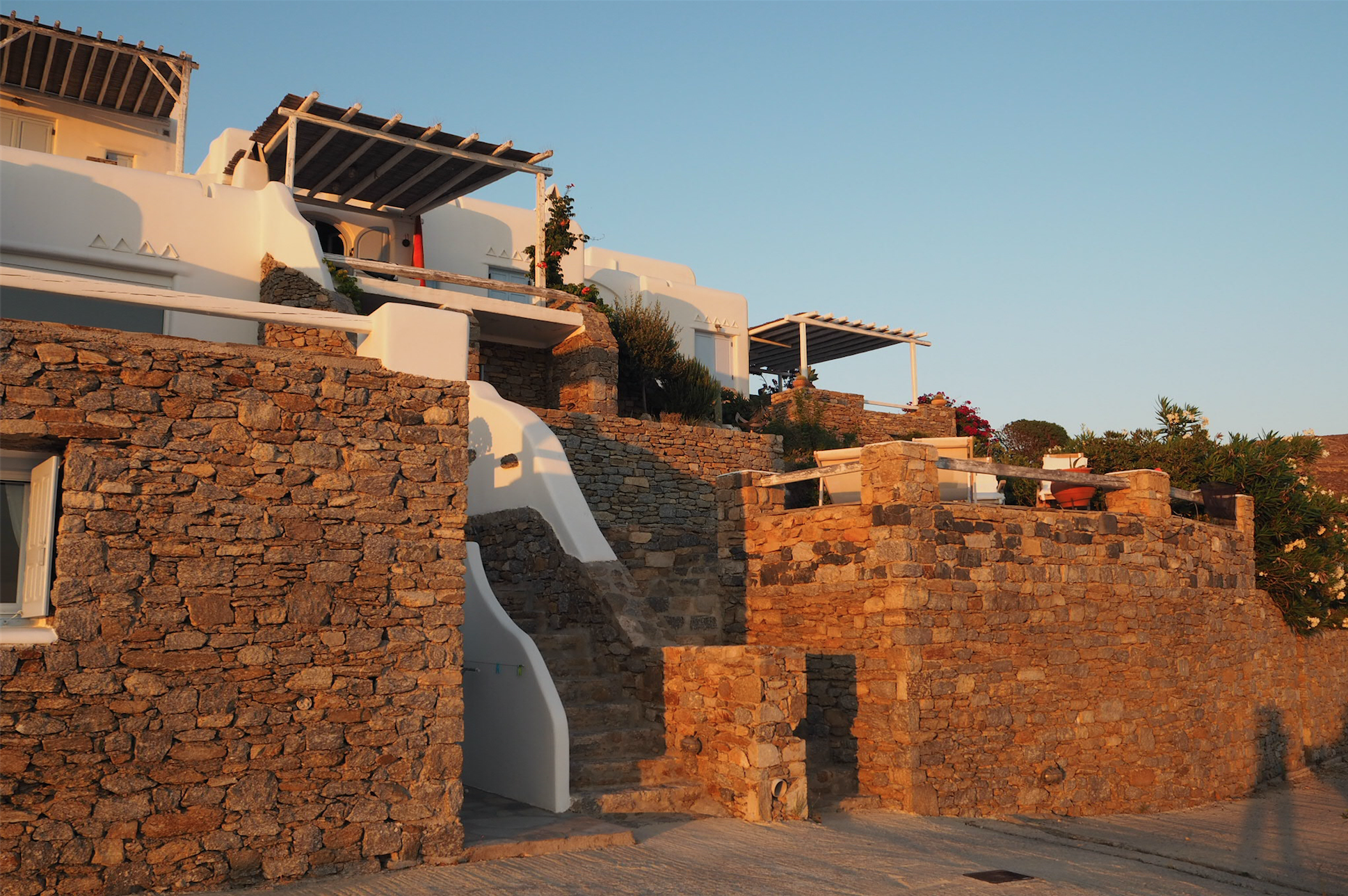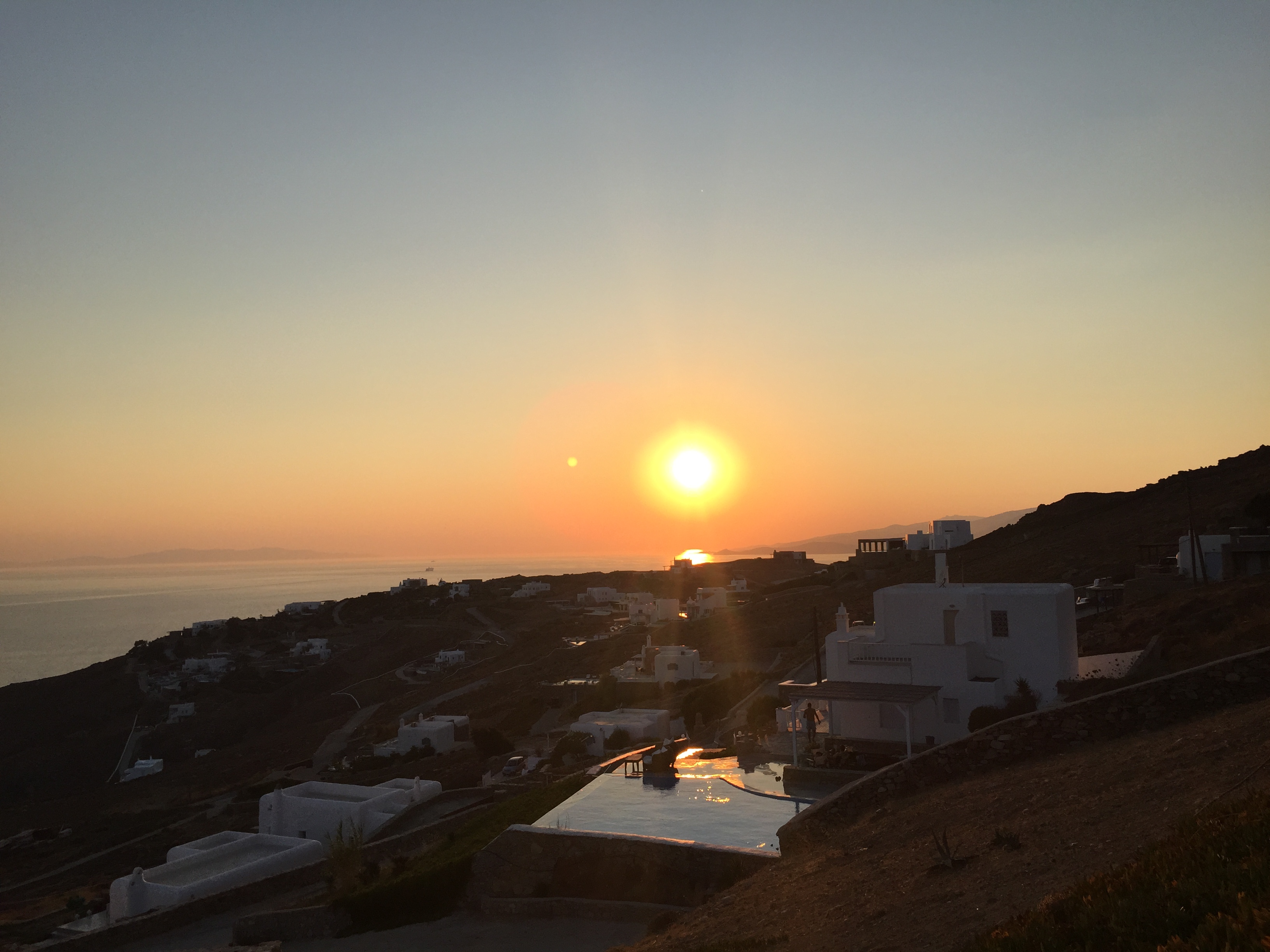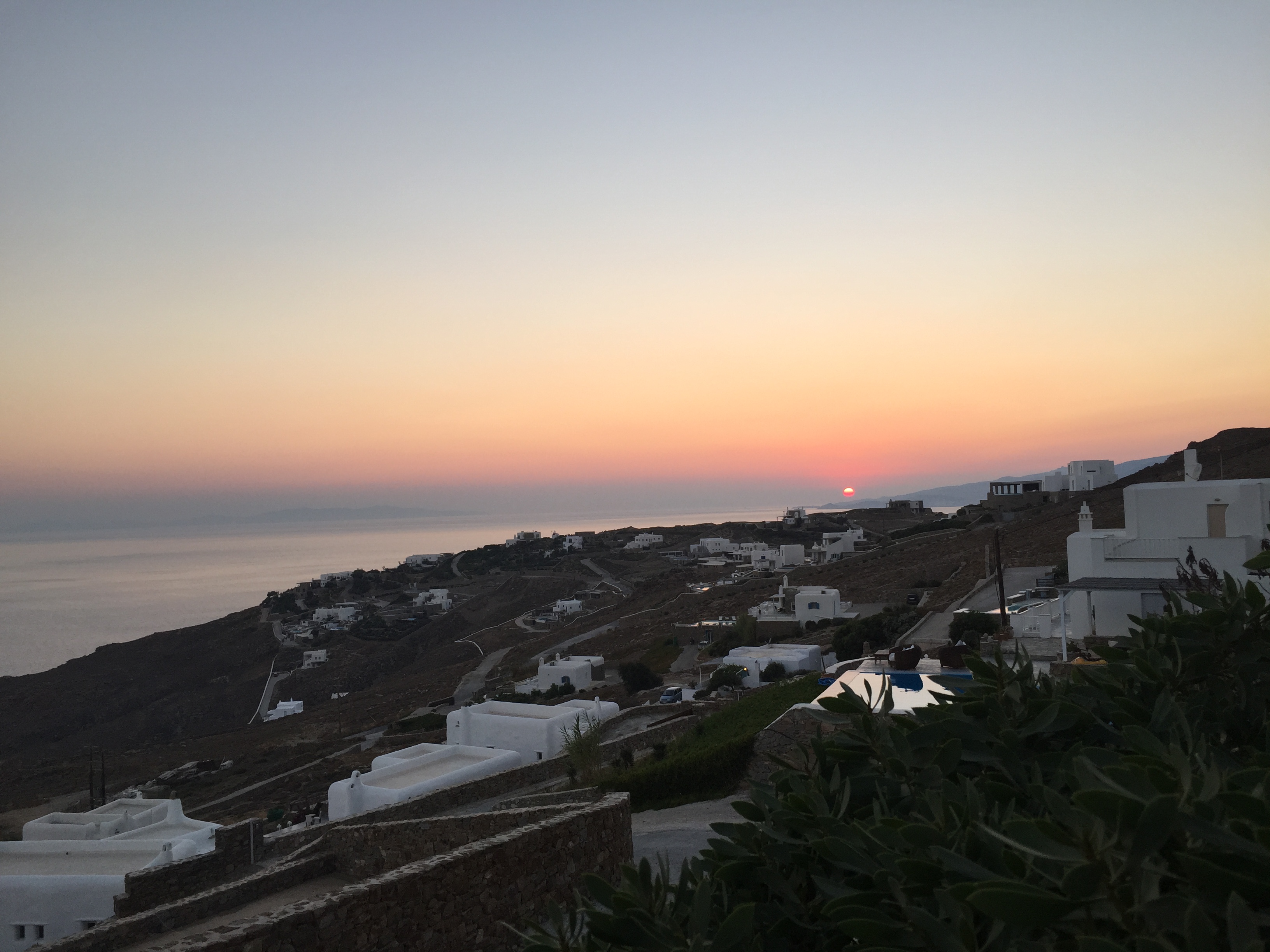 o pôr do sol visto de casa // sunset view from home in Mykonos
No ano passado quando estivemos em Formentera (post com dicas aqui – não percam também as dicas da Cat aqui, que esteve lá este ano) e alugámos uma motinha para nos deslocarmos e tínhamos pensado fazer o mesmo em Mykonos, até lá chegarmos…
Os proprietários da casa foram buscar-nos ao aeroporto (uns amores!) e rapidamente nos tiraram da idéia a mota! Existem apenas 27 taxis na ilha e eles não nos podiam levar de volta ao aeroporto e ia ser impossível arranjarmos um taxi (mesmo marcando com antecedência, havia a possibilidade de nem sequer aparecer…) para voltar, já que no aeroporto não se alugam motas, apenas carros.
Realmente, nada como ouvir quem vive lá e sabe perfeitamente do que fala. Muitas das praias onde formos, seria praticamente impossível chegar de mota, há muitas subidas íngremes, daquelas em que a scooter até sobe, mas com muuuuito esforço… é super fácil estacionar em todas as praias e fomos muito mais confortáveis, sem dúvida!
A maior parte dos sítios tem wi-fi, não é preciso pagar uma fortuna de roaming 🙂 As pessoas são muitíssimo simpáticas, em todo o lado! Não houve qualquer problema com levantamentos de dinheiro ou pagamento com cartão. Tudo super tranquilo, apesar dos rumores… o tempo é hot hot hot, até costuma ser ventosa a ilha, mas tivemos imensa sorte, porque só apanhámos vento um ou dois dias. Impossível estar na praia sem ir à água a cada 10 minutos, mesmo na sombra não se aguentava o calor. Que bom que é estar no verão! 🙂
Todas as fotos tiradas com a espetacular Olympus PEN Camera – que dá para passar para o telemóvel através de wifi, com uma super-qualidade! Love it!
Ainda esta semana deixo aqui todas as dicas de restaurantes e praias a não perder! 🙂
____
This year we decided to visit Mykonos! We've been planning a trip there for a wile, but there are no direct flights from Lisbon and it would be easier to go to the other side of the world, but now Vueling has a better offer: Lisbon-Barcelona-Mykonos and it was just fine!
We stayed in this lovely home, with a beautiful view, through HomeAway. We had already rented a house in the internet once, when we went to Menorca with friends a few years ago. It might seem strange to see pictures and there being something completely different… our expectations have been exceeded, the studio was just perfect for the two of us! and the view… perfect! 🙂 Take a look at the pictures above.
We went to Formentera last summer (post here and don't miss Cat's Formetera tips as well, here) and rented a scooter to explore the island, that was what we'd planned to do in Mykonos, until the owners of out home told us how difficult it would be to go back to the airport without a car… there are only 27 taxis in Mykonos and they don't rent scooters in the airport, only cars.
Nothing like take the best advises from who really knows the place, right?
All pictures taken with Olympus PEN Camera.
Still this week, don't miss the best restaurants, beaches and other tips from Mykonos.
Instagram @styleitup