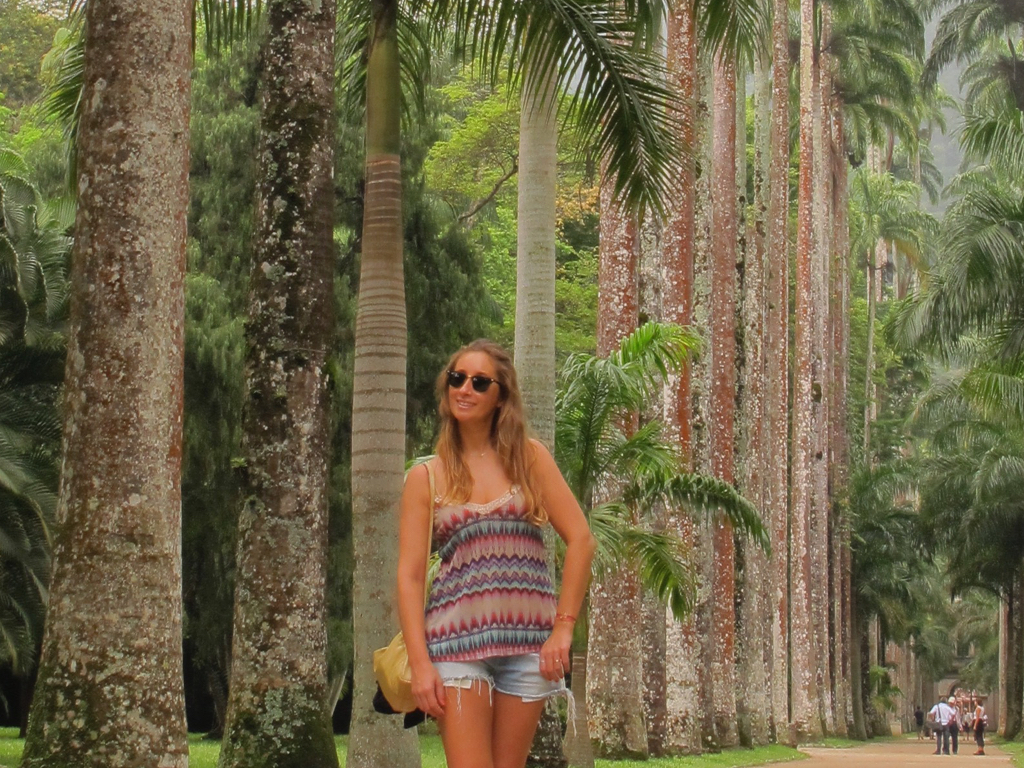 (foto do ano passado na Cidade Maravilhosa!! Que saudades!!)
Tema do dia: Proteção Solar all year long. Especialmente agora que o sol começa a dar o ar da sua graça, é ainda mais crítico usar diariamente proteção no rosto (incluíndo pescoço e decote!). Bem sei que queremos todas ficar com um ar mais saudável do sol, mas não se deixem levar pelo entusiasmo, temos muito tempo para ganhar uma corzinha 😉 Estes são os produtos que me têm acompanhado diariamente, para uma pele saudável e protegida: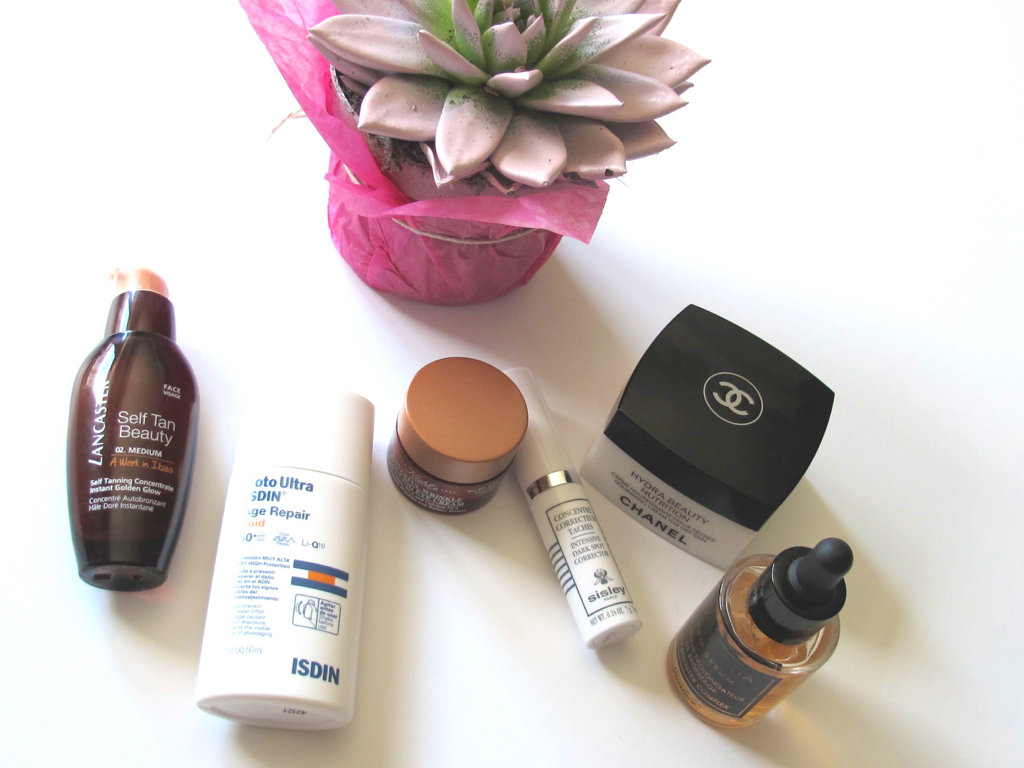 MANHÃ:
Self Tan Beauty 02 "A week in Ibiza" da LANCASTER, um autobronzeador líquido (já usei no ano passado e adorei!), que uso como sérum de dia. Se tenho tempo, ainda aplico um cerume antes (pele seca não perdoa!); Contorno de olhos Powerful Wrinkle Reducing Eye Cream da KIEHL'S, um cuidado especial para a zona dos olhos, anti-rugas; Foto Ultra Fluid 50+ ISDIN, um hidratante com proteção elevada para o dia-a-dia. Depois uso a maquilhagem.
NOITE:
Começo com o sérum e depois aplico o Concentré Corrector Taches da SISLEY, corretor de manchas, que se aplica apenas na zona da mancha. De seguida, o contorno de olhos – há que aplicar de manha e à noite! 😉 Misturo ao Hydra Beauty Nutrition da CHANEL (o creme super hidratante e com um aroma delicioso que estou a usar) umas duas gotinhas do Sun Serum Terracotta da GUERLAIN, um ativador do bronzeado (pode ser usado no corpo também, mas ainda não experimentei)
Tudo isto obviamente, depois de uma pele bem limpa – a minha rotina de limpeza publico para a semana 🙂 Já experimentaram algum destes? Quais são os produtos que estão a usar neste momento?
_____
Sun protector is to be used all year long, but specially when the sun pops up, we can never forget it, for the good health of our skin, don't forget to apply it on your neck and neck area. Here are some products I've been using lately for a sun kissed look:
MORNING: LANCASTER Self Tan Beauty 02 "A week in Ibiza", a self tanning for the face (I've used it last year and loved it!), as a daily serum. If I have enough time, apply a serum before (I have dry skin); Eye contour KIEHL'S Powerful Wrikle Reducing Eye Cream, a special care anti wrinkle for the eye area; ISDIN Foto Ultra Fluid 50+ a moisturizer with SPF50+. After I apply the makeup.
NIGHT: I start with a serum and after use the SISLEY Concentré Corrector Taches, an intensive dark spot corrector. After I apply the same eye care product and to the moisturizer, CHANEL Hydra Beauty Nutrition I add two drops of GUERLAIN's Sun Serum Terracotta, a tan booster complex (that can also be used on the body)
All this after a nice cleaned face, off course! Next week I'll bring you my cleansing beauty routine.
Which beauty products are you using right now?
Instagram @styleitup