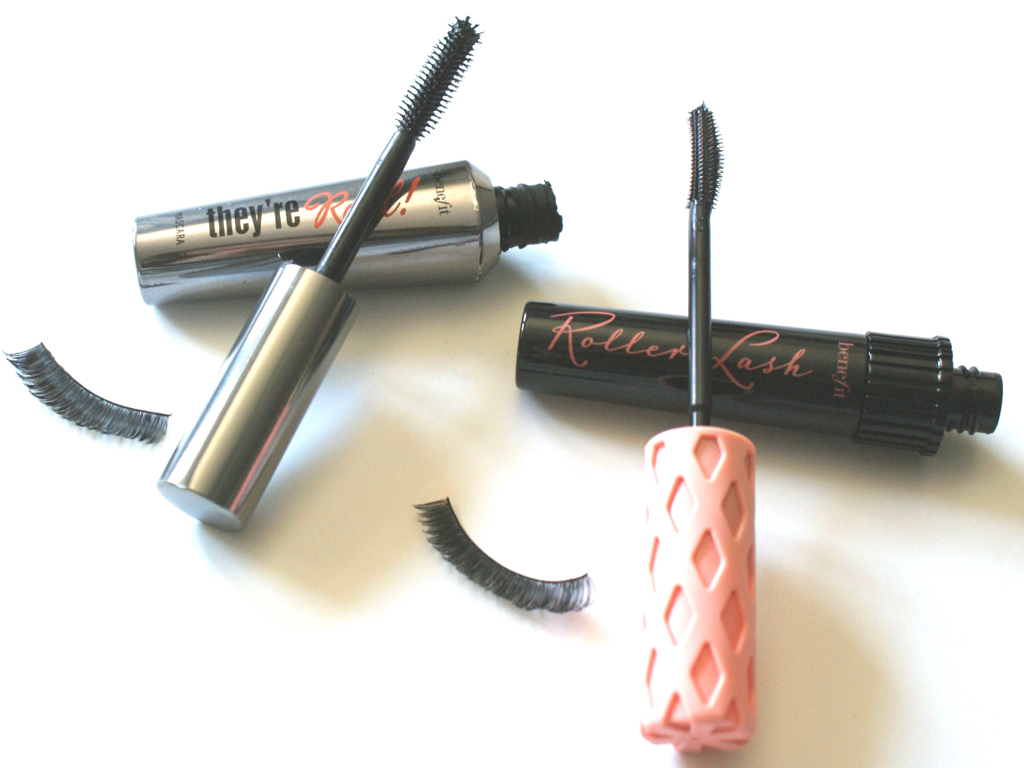 A máscara de pestanas They're Real da Benefit é já uma das queridinhas de muita gente desde que chegou ao mercado há uns tempos, mas e agora com a chegada da Roller Lash, será que a They're Real fica arrumada a um canto ou ambas se complementam? Vamos conhecê-las melhor: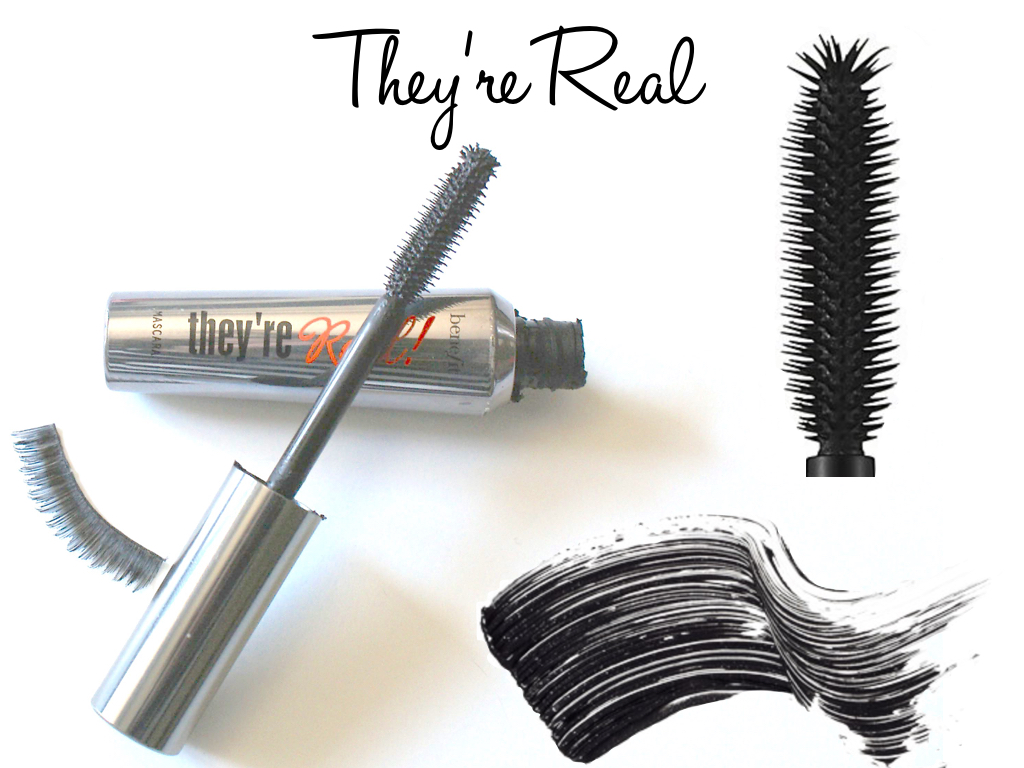 A máscara They're Real da Benefit alonga, ondula, dá volume e separa as pestanas. Graças à cabeça da escova, podemos pentear as pestanas e separá-las ainda melhor.
Como aplicar: posicionem a mão na horizontal e movam a escova na horizontal de baixo para cima para um máximo volume, comprimento e preenchimento. Para separar bem as pestanas, usem a ponta da escova, com esta na vertical.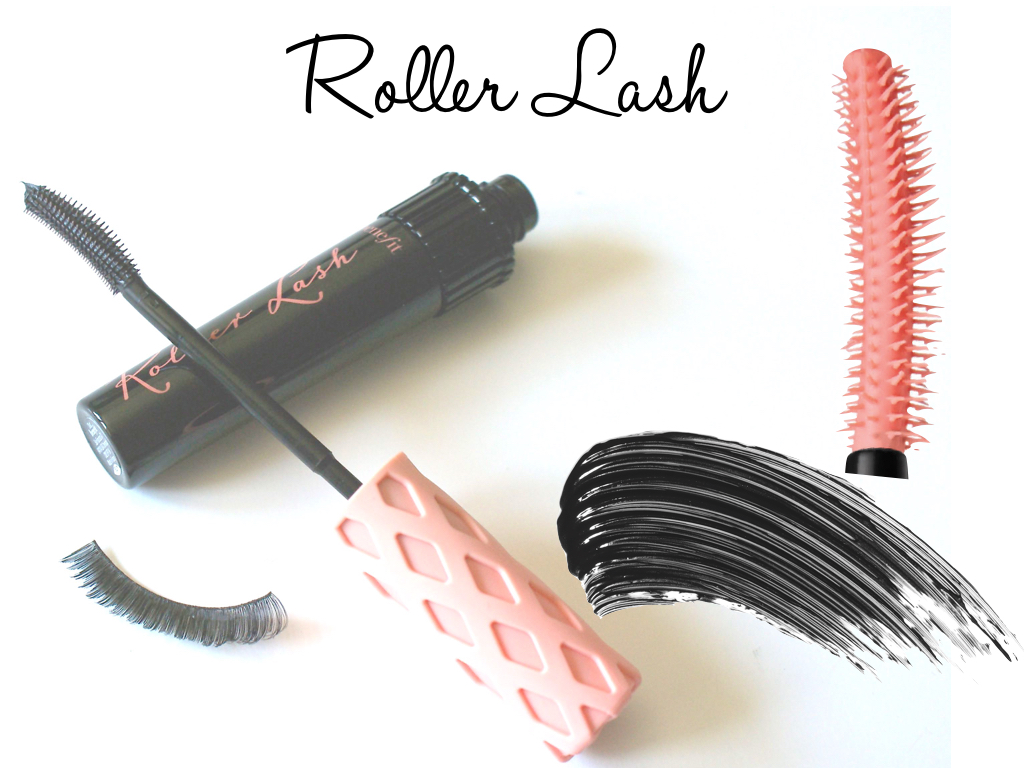 A inovadora escova Hook 'n' Roll agarra, alonga e curva as pestanas e fixa-as até 12 horas. Contém vitamina B5 e Serina, para não danificar as pestanas com a utilização diária.
Como aplicar: Para depositar o produto nas pestanas, façam um zigzag junto à raiz das pestanas. Depois para as separar e pentear, penteiem de baixo para cima.
RESUMINDO: a principal diferença é que a nova Roller Lash tem o poder de curvar as pestanas, sem que seja preciso usar um curvex. Ambas são ótimas a chegar às pestanas mais pequenas, mas a They're Real é mais eficaz a separá-las. Para quem tem pestanas transparentes (quem tem pele e cabelo claro como eu sofre deste "problema" com certeza!), vai amar a Roller Lash, o efeito é incrível! 🙂
DICA: Para um efeito ainda mais WOW apliquem a roller Lash por baixo da They're Real.
______
Benefit Cosmetics mascaras are loved by every girl. We already loved They're Real, but what about the recently launched Roller Lash? Are they complementary? Let's take a look at both of them: They're Real mascara lengthens, curls, volumes, lifts and separates lashes. How to apply: position wand horizontally and wiggle brush from side to side, base to tip, to achieve maximum volume, length & lift. Roller Lash mascara, thanks to its innovative brush Hook 'n' Roll, grabs, stretch and bend the lashes, as well as fix them up to 12 hours. It also has Vitamine B5 and Serine in order not to damage the lashes with a daily use. How to apply: to deposit the product in the lashes, do a zigzag movement near the roots and then brush it up to separate them. The main difference between them is that the Roller Lash has the power to curve the lashes, without a curler. Both of them are great to find the smallest lashes (They're Real one is better separating them thanks to the brush head). Quick tip: to a WOW effect, apply the Roller Lash underneath and than They're Real.