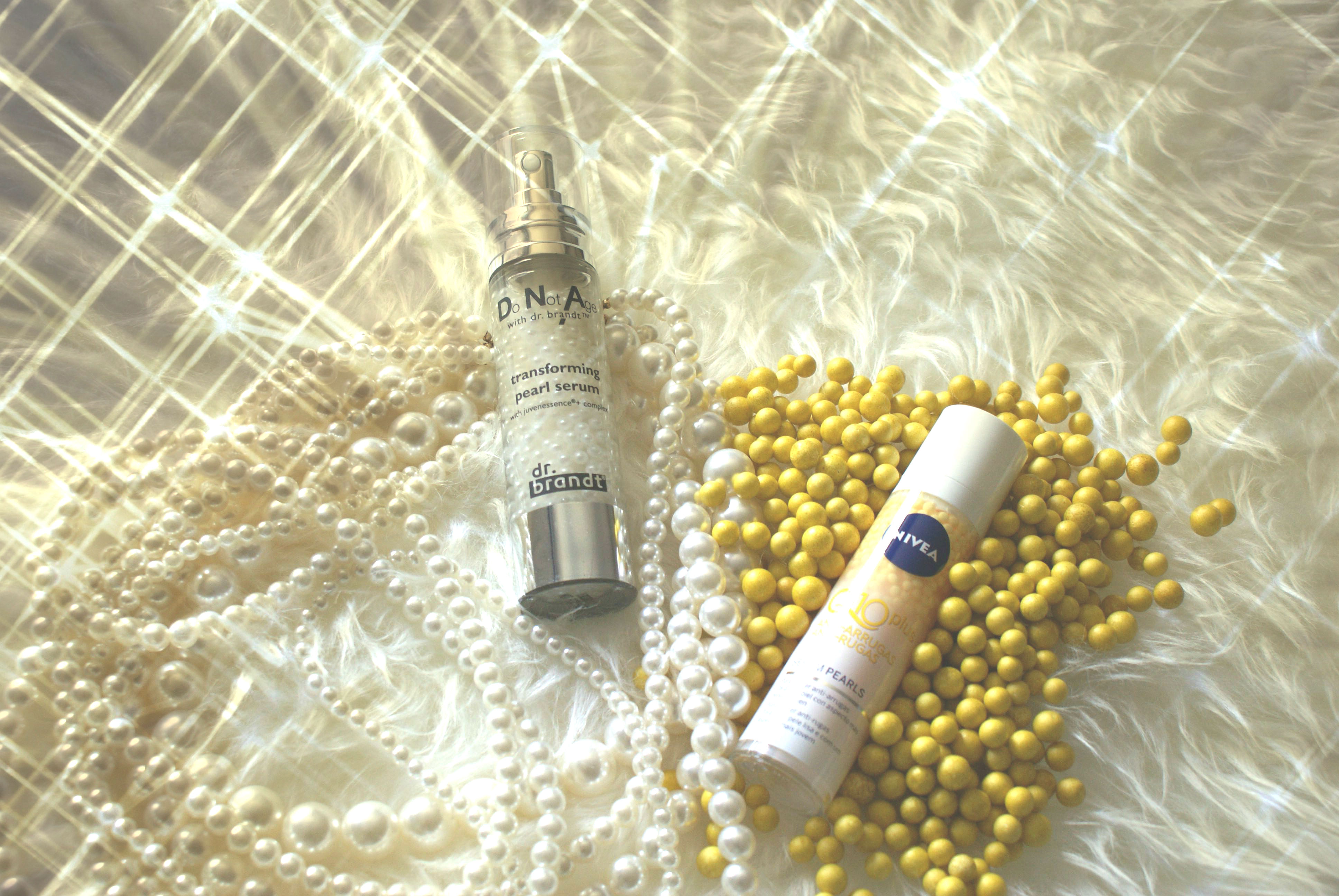 As pérolas são reconhecidas como um símbolo de exclusividade e bom gosto há muitos anos, não só pela beleza mas também por serem raras preciosidades na natureza e difíceis de obter. vimo-las recentemente em Dior, Tous e até a Zara se rendeu. Mas não falamos de moda, mas sim da descoberta das pérolas pelo mundo da cosmética, para o cuidado da pele. Desde a cosmética mais seletiva aos produtos acessíveis a toda a gente, é usada uma técnica de encapsulamento para proteger os seus ingredientes únicos. Hoje trago-vos dois produtos feitos com base nas pérolas, que precisam de conhecer já: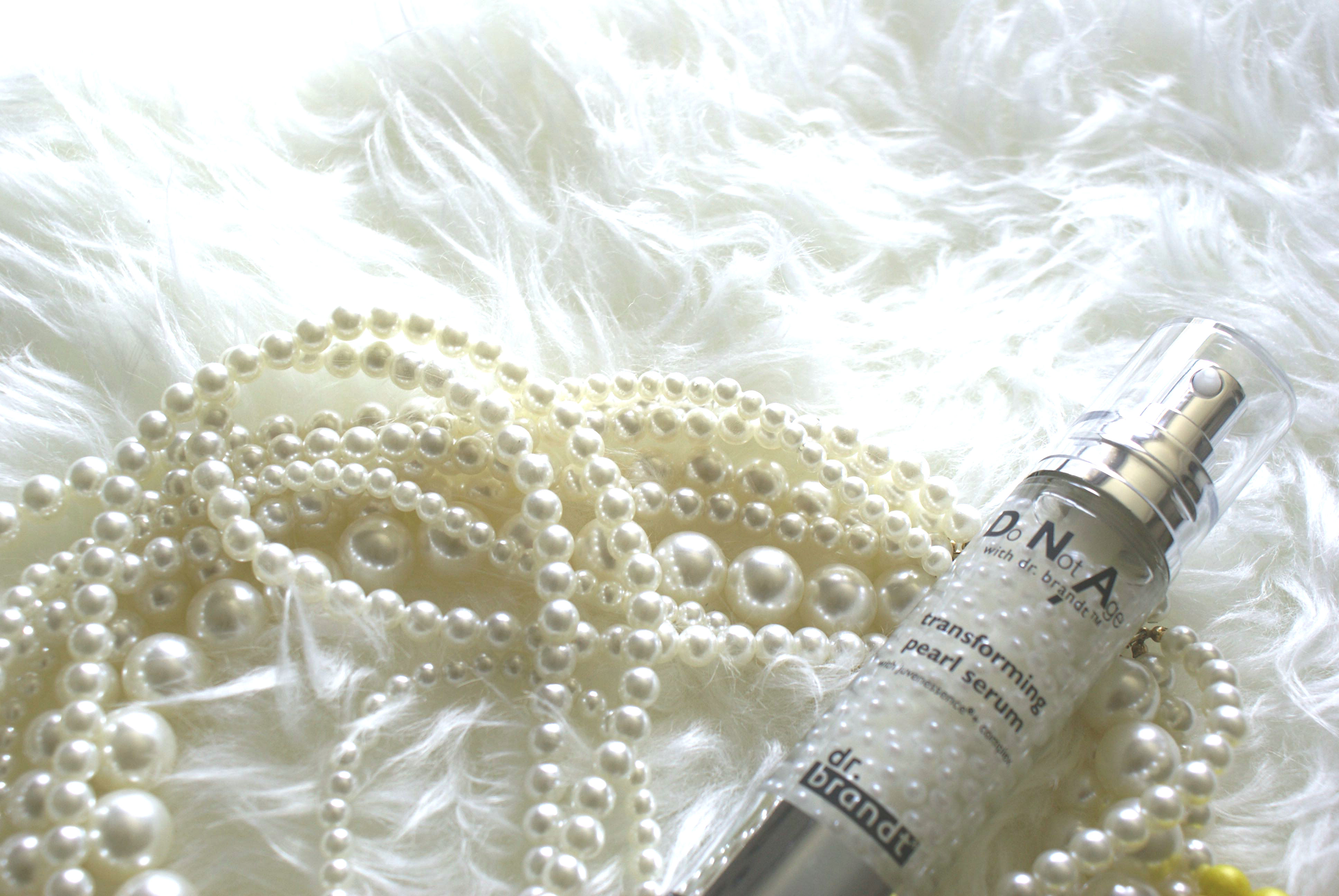 Do Not Age with DR. BRANDT transforming pearl serum – um sérum universal anti-envelhecimento formulado com a tecnologia DuoPearl. Formulado para reativar o metabolismo da pele e restaurar a sua força e vitalidade, enquanto promove e mantém um aspeto mais jovem da pele por mais tempo. Minimiza as rídulas e rugas, optimiza a respiração da pele, faz um restard ao metabolismo da pele e apaga os sinais de envelhecimento (falta de firmeza, vitalidade). Está à venda na Sephora.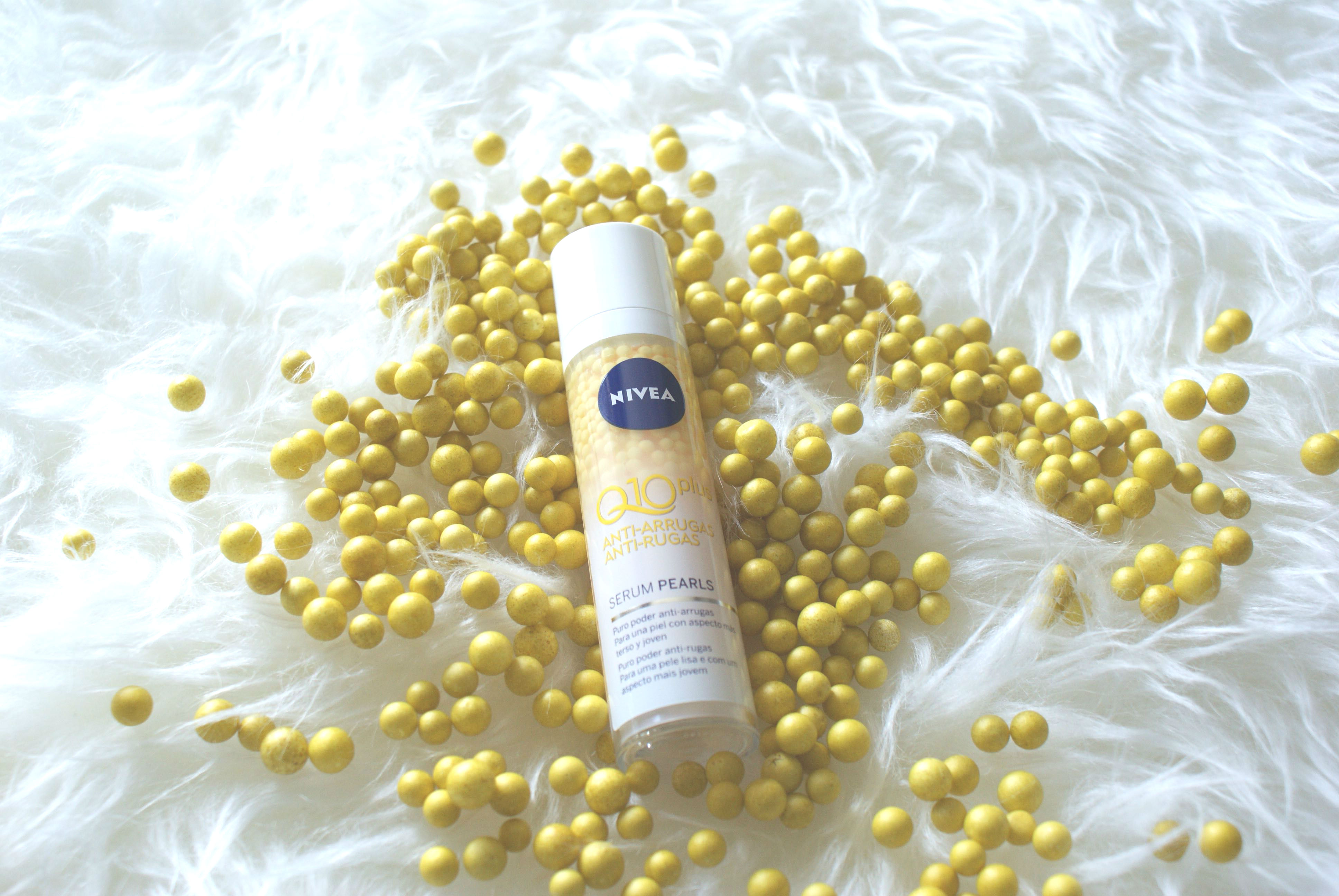 NIVEA Anti-Rugas Q10plus Serum Pearls – também um sérum, composto por pérolas envolvidas por um gel hidratante. Com Ácido Hialurónico (ajuda a pele a estar sempre hidratada, aumentando a sua capacidade de reter àgua) e Creatina (suporta o abastecimento de energia da pele) na sua formulação, este sérum devolve à pele o que perdeu, com um excelente poder anti-rugas: para uma pele mais jovem, lisa e com rugas visivelmente reduzidas. Adequado a pele sensível. À venda em hipermercados por 14,99€.
Em qualquer um destes produtos, as pérolas conseguem ver-se na perfeição no frasco e, à media que pressionamos o doseador, as pérolas dissolvem-se e ativam as propriedades do produto.
_____
Pearls are back in the scene, not only in fashion, but also in beauty products, as you can see in these two beauty news: Do Not Age with DR. BRANDT transforming pearl serum – a universal anti-aging face serum with the DuoPearl technology. Formulated to jump-start skin's metabolism and restore strength and vitality, while promoting and maintaining younger-looking skin, longer. Minimizes roughness and wrinkles, jump starts skin's metabolism, optimizes cell respiration and erases the signs of aging (loss of firmness and vitality). You can find it in Sephora. NIVEA Anti-Rugas Q10plus Serum Pearls – also a face serum, with pearls surrounded by a moisturizing gel. With hyaluronic acid (helps maintain skin hydrated) and creatine (supports skin's energy supply) in its formulation, this serum gives back what skin has lost with an excellent anti wrinkle power: to a younger-looiking skin, with less wrinkles. Adapted to sensitive skin. You can find it in mass market.