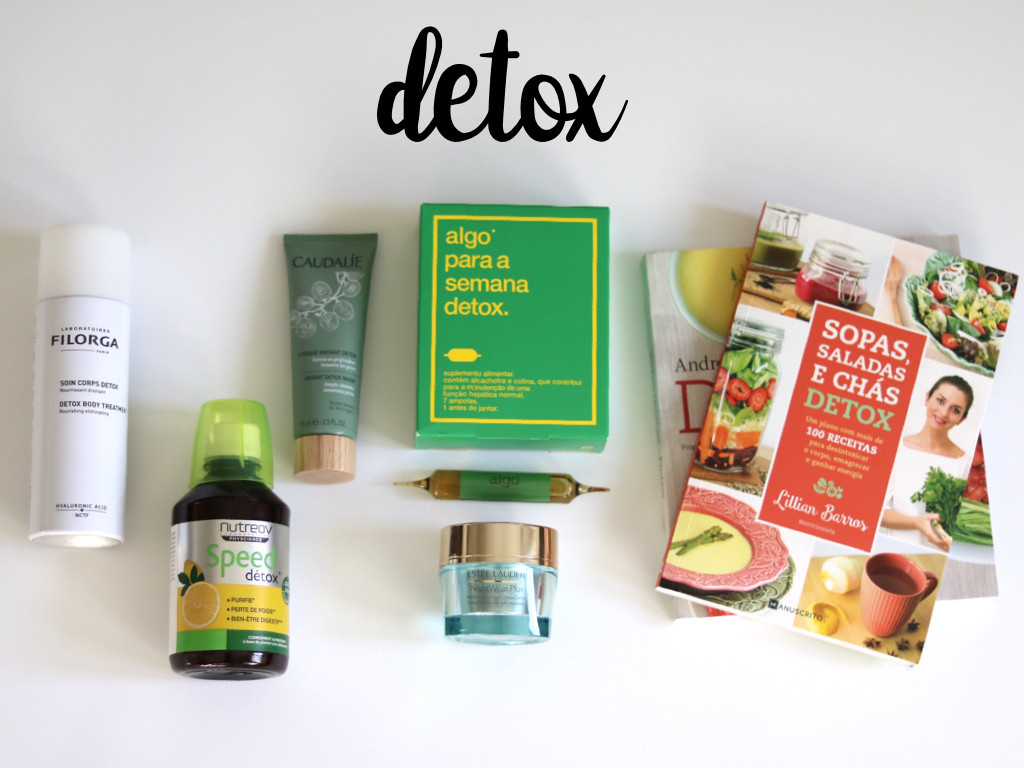 O Detox chegou e conquista cada vez mais fãs, tudo por um estilo de vida mais saudável.
Hoje não falo somente de sumos ou de alimentação, mas também de produtos de beleza que prometem um detox também à nossa pele.
Venham conhecê-los:
___
Detox products are here to promote a better and healthier lifestyle, not only in smoothies but also in soups and beauty products, check them out:
1. Detox Body Treatment FILORGA
Tratamento corporal que melhora o estado da pele, com uma acção drenante, nutritiva e alisadora da pele.
Aplica-se de manhã e à noite, agitando o frasco para sair o produto. Textura super leve.
2. Speed Détox NUTROV
Suplemento alimentar com sabor a limão, para tomar 20ml duas vezes ao dia, diluído em àgua. Um bom complemento para desinchar, aliado a uma alimentação equilibrada e à prática de exercício físico.
3. Instant Detox Mask CAUDALIE
Limpa em profundidade a pele e minimiza os poros. Uma máscara incrível para fazer uma vez por semana no rosto! É indicada para todos os tipos de pele.
4. algo para a semana detox
Uma marca portuguesa, com ideias geniais! Este suplemento é para tomar durante 7 dias seguidos, uma ampola por dia, antes do jantar, diluída em àgua ou sumo.
5. NightWear Plus, Anti-Oxidant Night Detox Creme ESTÉE LAUDER
É uma novidade da marca, um creme de noite, que desentoxica e hidrata intensamente durante o sono. Estou ansiosa para experimentar, depois conto o que achei 🙂
6. Livro Sopas e Saladas Detox, LILIAN BARROS
A Lilian é nutricionista e já lançou vários livros com esta temática, podem seguir o seu trabalho aqui.
Algo para a Semana Detox e o Speed Detox da Nutreov: são ambos de toma rápida e não prolongada – 7 dias apenas – para uma limpeza rápida e eficaz.
Instagram @styleitup