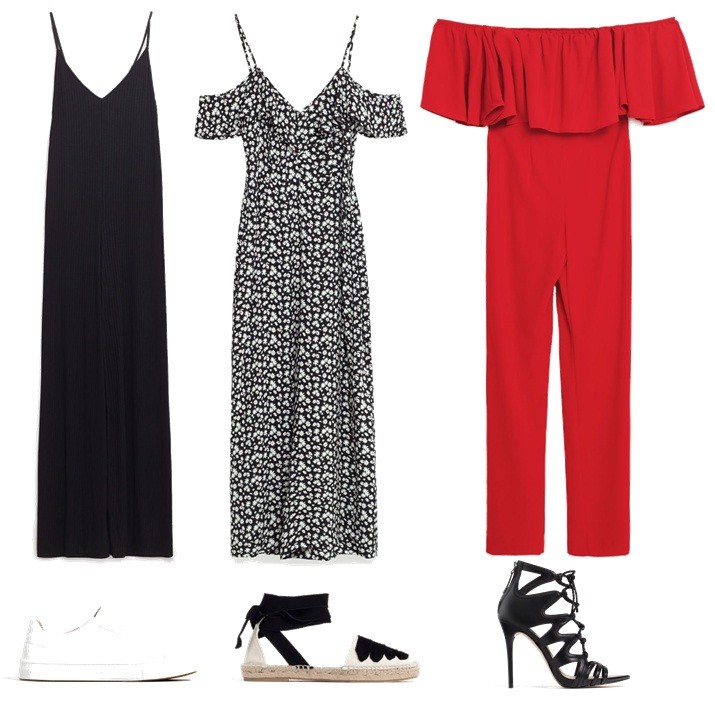 Tudo Zara
E já que estamos numa de jumpsuits e há dúvidas por aí, aqui ficam algumas dicas e vários modelos de jumpsuit para diversas ocasiões. Porquê usar um jumpsuit?:
– porque é muito simpes de vestir e não precisa de muito styling. Perfeito para aqueles dias em que não sabemos o que vestir 🙂
– porque se adequa a várias momentos do dia. À noite podem usar um modelo mais curto com aplicações em metal e lantejoulas, por exemplo, e durante o dia, num tecido mais leve e prático, como algodão ou linho.
– porque se adequa a situações mais formais. Docasamento à festa! Combinado com um blazer resulta sempre bem!
– porque pode ser usado numa festa por exemplo, com os acessórios certos: um cinto para delinear a cintura ou um colar grande, por exemplo.
– porque tanto resultam com saltos altos como com sandálias rasas ou até mesmo ténis.
Convencidas?
Bom feriado, girls 🙂
Instagram: @styleitup.cat
__
3 ways to wear a jumpsuit. From sporty to classy.