Já a pensar nas compras de Natal?
Aqui ficam algumas dicas de sites onde podem comprar sem sair de casa e sem estourar o orçamento: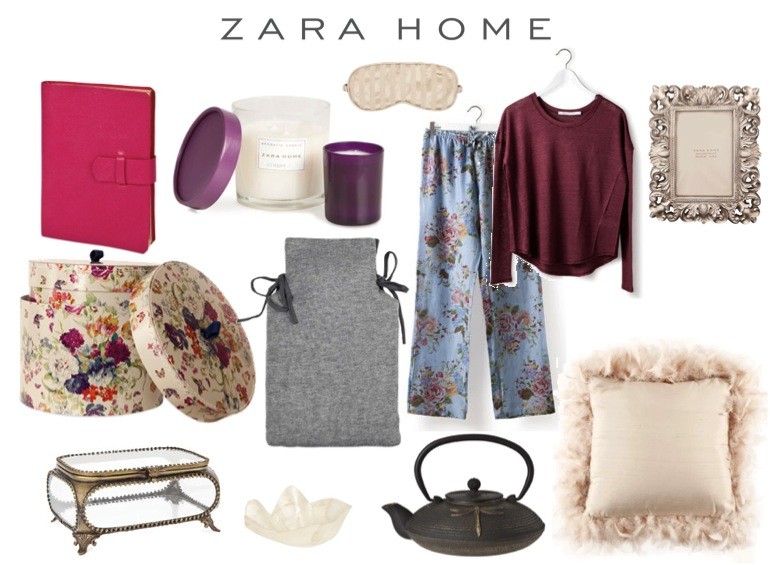 Agenda 29,99€ | Vela aromática Ginger Lily a partir de 9,99€ | Calças de pijama em algodão e seda 29,99€ | camisola em linho 29,99€ | Caixa redonda a partir de 9,99€ | Almofada de penas 19,99€ | Saco de àgua quente 19,99€ | Sleeping mask 4,99€ | Caixa 29,99€ | Moldura 15,99€ | Bule libélula 29,99€ | Concha 12,99€
Tapete em pele de ovelha 39,99€ | Despertador 5,99€ | Candeeiro de mesa 99,99€ | Poltrona 349€ | Cesto com tampa 5,99€ | Peluches a partir de 4,99€ | Espelho 6,99€
The Luxury Limited Edition Beauty Box 24€ | Bolsa para cosméticos 275€ Alexander McQueen | Colar Oscar de la Renta 594€ | Caderno Lanvin 45€ | Botas Isabel Marant 860€ | Vela Cire Trudon 60€ | The world according to Karl hardcover book 27,97€ | 3.1 Phillip Lim 610€
Mais do que o valor do presente, é o facto de nos lembrarmos daquela pessoa e de dar qualquer coisinha que saibamos que vai adorar, independentemente do preço. Vale muito mais quando nos esforçamos para encontrar aquela lembrança na qual o valor sentimental é coisa de milionário.

#1. Fazer uma lista das pessoas a quem vão oferecer presente neste Natal
#2. Estipular o orçamento disponível para gastar no total
#3. Dividir esse valor pela lista de presentes – quanto estão dispostas a gastar com cada pessoa
#4. Se gastarem menos com a melhor amiga, não é preciso compensar com a sogra (ahah), a poupança é uma virtude
#5. Se a vossa conta bancária está numa fase negra, ofereçam presentes personalizados: biscoitos caseiros num potinho baratinho que podem comprar no IKEA por exemplo – há toda uma dedicação por trás do presente e isso conta muito!
DICA
: para as meninas casadas, o ideal é oferecer qualquer coisa em conjunto com ele, assim gastam apenas uma vez e fica um miminho dos dois.
Afinal, dar um presente é apenas um gesto de carinho 🙂
Estão em preparação mais posts dedicados a presentes de Natal! Fiquem por aí!