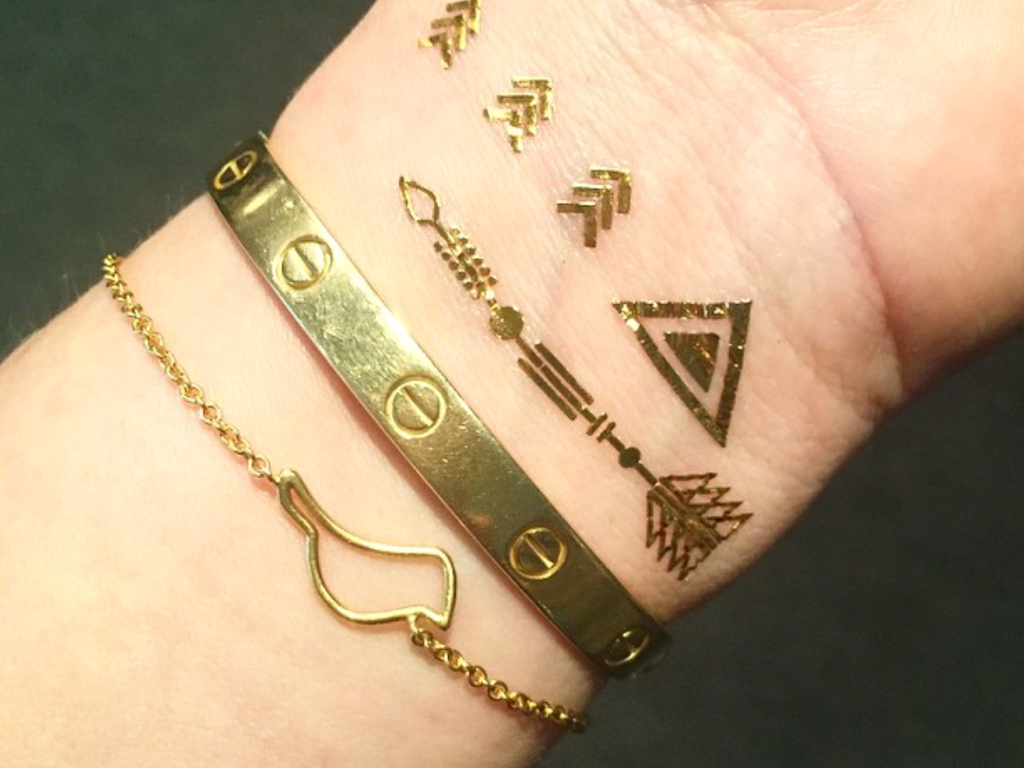 As tatuagens temporárias que fizeram mega sucesso no instagram – experimentámos no open day da Sephora e toda a gente amou! E não é caso para menos, são realmente incríveis! Podiam ser acessórios dourados ou prateados, algumas parecem verdadeiras pulseiras, mas duram apenas até 6 dias na nossa pele. A marca é espanhola – The Glam Tattoo Company e estão à venda em exclusivo na Sephora já a partir deste mês. Cada embalagem contém 4 folhas, com diferentes desenhos de tattoos. Podem ser usadas como pulseiras, colares ou a imitar uma verdadeira tatuagem. tudo depende do nosso gosto pessoal, as combinações são mais que muitas. Muito fáceis de aplicar, basta ter um lenço molhado e demora poucos segundos até ficarem na nossa pele. É preciso ter alguns cuidados para que durem mais tempo: óleos, cremes e esfoliantes fazem com que durem menos tempo.
Cada conjunto custa 20,55€ e eu não tarda estou lá para comprar, que o bom tempo pede mais corpinho à mostra e fica o máximo com as tattoos, não acham? 🙂
______
The Glam Tattoo Company is a spanish brand, it seems like jewelry or a real tattoo, but it lasts until 6 days on our skin, depending on the daily care we have – avoid creams, exfoliants and oil based products on it. Each product contains 4 sets of tattoos and it takes a few seconds to apply – super easy to do it! The perfect accessory to wear in spring and summer, right? 
Instagram @styleitup