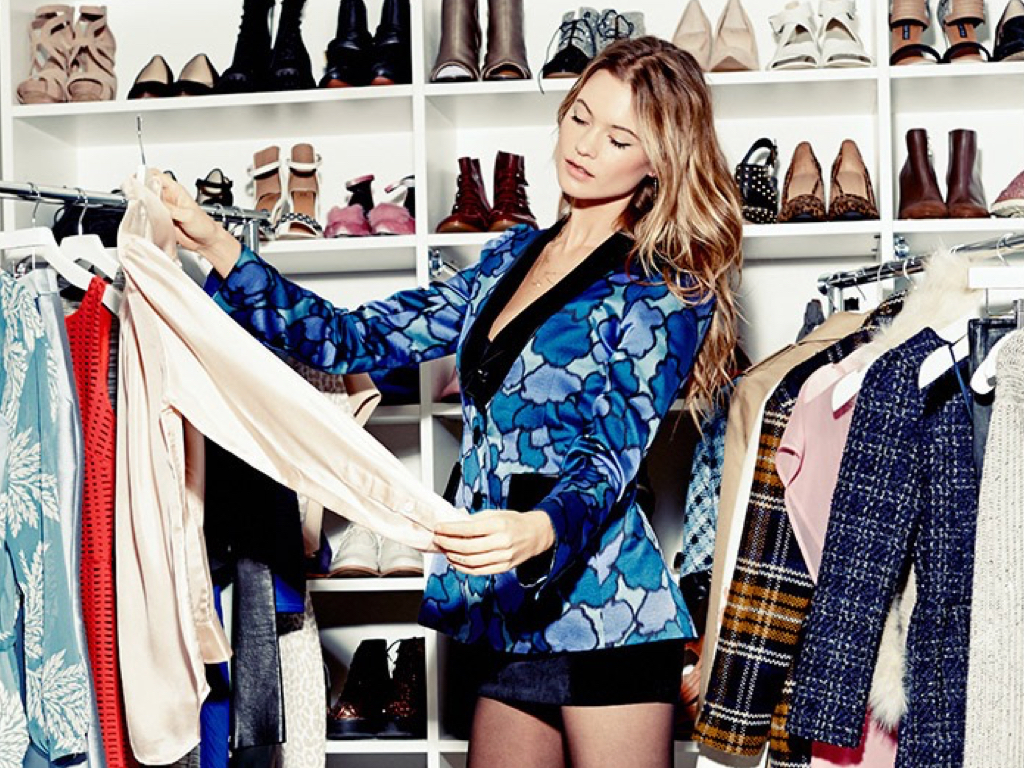 Ano novo não significa necessariamente roupa nova! Apesar dos saldos estarem a começar, não percam a cabeça e comprem em consciência. Algumas dicas que servem de resoluções fashion para o novo ano que começa:
1. Doar peças que não usam há anos. Sei que há certas coisas que não nos queremos desfazer nem por nada, porque têm um valor sentimental, mas sejamos realistas: não usamos, para que é que estão a ocupar espaço no nosso armário? Lembrem-se que há muita gente que precisa daquela camisola que já não usamos há séculos e para além de estarmos a libertar espaço, estamos a ajudar alguém que precisa!
2. Os básicos são chave. T-shirts lisas, camisa branca, jeans, blazer preto etc… são peças que podemos usar diariamente, conjugadas com outras de maior impacto. Invistam neste tipo de peças nos saldos, é uma boa altura para comprar uns de melhor qualidade a preços mais simpáticos.
3. Apostem nos acessórios! É, para muitas, uma ciência desconhecida, têm medo de usar acessórios, medo de arriscar. Dica: vão acrescentando aos poucos nos vossos looks, para se irem habituando. Comecem por peças mais simples e vão arriscando, a pouco e pouco. Quando se habituarem, não querem outra coisa! Porque faz toda a diferença num look!
4. Sem medo dos tamanhos. O nosso peso vai oscilando – especialmente depois das festas, quando abusamos sempre um bocadinho…. mas não comprem aqueles jeans que nem sequer apertam, a acreditar que daqui a uns tempos vão entrar neles, ok? Quando esse dia chegar, se calhar já nem vão gostar deles e, até lá, vão ficar deprimidas porque continuam sem servir… também não se esqueçam que os tamanhos variam de marca para marca, se costumam vestir o 38, mas aquela peça da loja X só serve o 40, comprem sem preconceitos.
5. Conheçam os vossos limites. Acontece muito vermos um look que amamos, mas na maior parte das vezes não nos fica bem, porque todas temos estruturas diferentes, tipos de corpo diferentes. Conheçam bem o vosso corpo e aprendam a adaptar as tendências ao vosso caso.
Não percam também: Resoluções de Beleza e mais dicas para os saldos.
_______
Some fashion resolutions for 2015 and tips to buy on sale:
1. Donate things you don't use anymore. There are a few items we keep for sentimental reasons, but I'm sure there are plenty of things hanging in your closet you don't wear for years! Get rid of them immediately! There are so many people needing some clothes to keep them warm, so do your part.
2. Basic items are key. plain t-shirts, white shirt, jeans, black blazer… items we can wear on a daily basis, paired with others with more impact. Invest in these kind of pieces in sales, it's the perfect timing to buy with better quality and better prices.
3. Accessories are everything! For some girls, accessories are a drama, they are afraid to use them and never know how to. Quick tip: choose some you really love and slowly add them to your outfits and you'll get used to it. Try some simple ones and with time you can take some risks on it. It makes a huge difference in your overall look.
4. Don't be frightened with sizes. Our weight, specially this time of the year, has its ups and downs, so be careful not to buy those jeans one or two sizes smaller, believing they'll fit soon… when it happens you will no longer love those jeans and meanwhile you can get depressed because they still don't fit.
5. Know your limits. Knowing your body is one of the most important things in fashion. Every look we love don't have necessarily to flatter us, so learn to adapt fashion trends, according to your body type.
Don't miss the Beauty Resolutions you need to have for 2015!