As imagens dos sumos detox inundam as redes sociais e há quem não viva sem eles! Algumas celebridades revelam -se verdadeiras aficionadas deste tipo de bebida (e outras!) para manter o corpo e a mente sã! Alguns exemplos: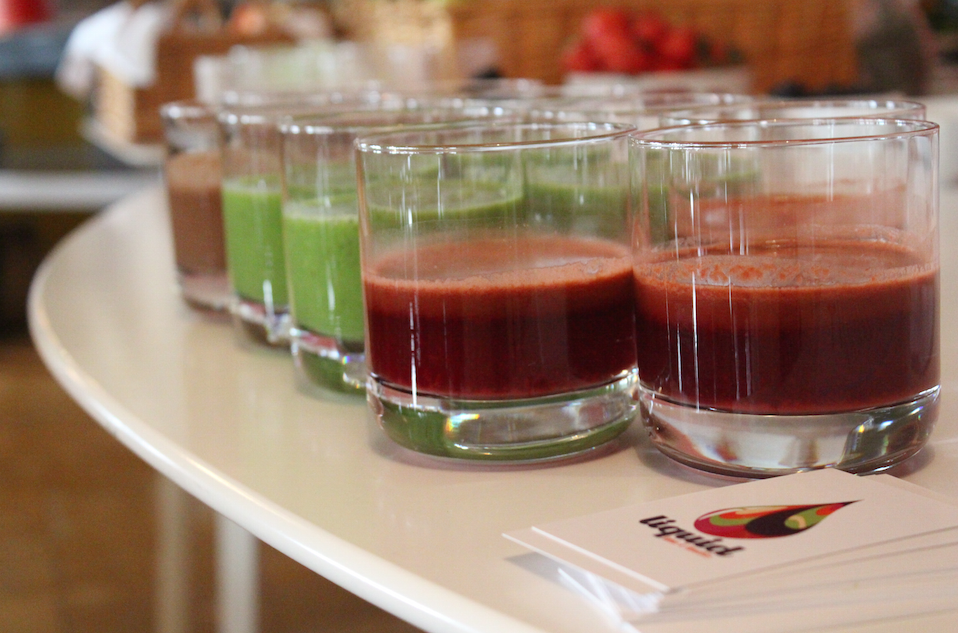 Miranda Kerr. Não vive sem o seu sumo de noni (venda online em PT para as interessadas!)Kendall Jenner. O novo rosto de Esteé Lauder é fã de chá verde. Uma excelente opção para se ter na secretária e ir bebendo ao longo do dia 🙂Angelina Jolie e Beyoncé. Bebem todos os dias de manhã sumo de limão em água morna!Jessica Alba prefere a água de cocô para repor os nutrientes!
E vocês? Algum truque espectacular para manter a linha?Estou muito tentada a repetir o detox da Liquid.Se querem saber mais sobre sumos detox, espreitem aqui.
Images of detox juices flood the social networks and there are already those who do not live without them in order to keep their body and mind! Some examples:Miranda Kerr. Can not live without  noni juice.Kendall Jenner. The new face of Estee Lauder is green tea fan. A great option to have on your desk and go drinking throughout the day 🙂Angelina Jolie and Beyonce. Drink every day morning lemon juice in warm water! (this does not convince me, I confess!)Jessica Alba prefers coconut water to replenish the nutrients!Find out more about detox juices here.