Não me lembro de alguma vez sair do banho sem me besuntar em creme hidratante. É tão importante hidratarmos a pele do corpo quanto a do rosto e durante o ano todo, não só no verão, para manter o bronzeado… prefiro sempre texturas mais nutritivas, como este. Outro passo que não podem deixar de fazer (também nesta altura do ano, não pensem que o bronze se vai embora, porque não vai!) é esfoliar a pele, para eliminar as células mortas e impurezas. O esfoliante faz ainda com que as propriedades do hidratante (e anticelulítico!) atuem melhor, deixando a pele mais macia e nutrida. Uma vez por semana não prescindo deste ritual completo no banho: começo pelo champô e máscara de cabelo e enquanto esta última atua uso o esfoliante. Depois passo o corpo por água (a máscara continua a atuar) e lavo com o creme de duche (que por si só já deixa a pele bem macia e tem efeitos anti-idade). Assim que saio do banho, aplico uma máscara hidratante no rosto e deixo atuar enquanto termino o ritual com uma boa hidratação com o leite corporal.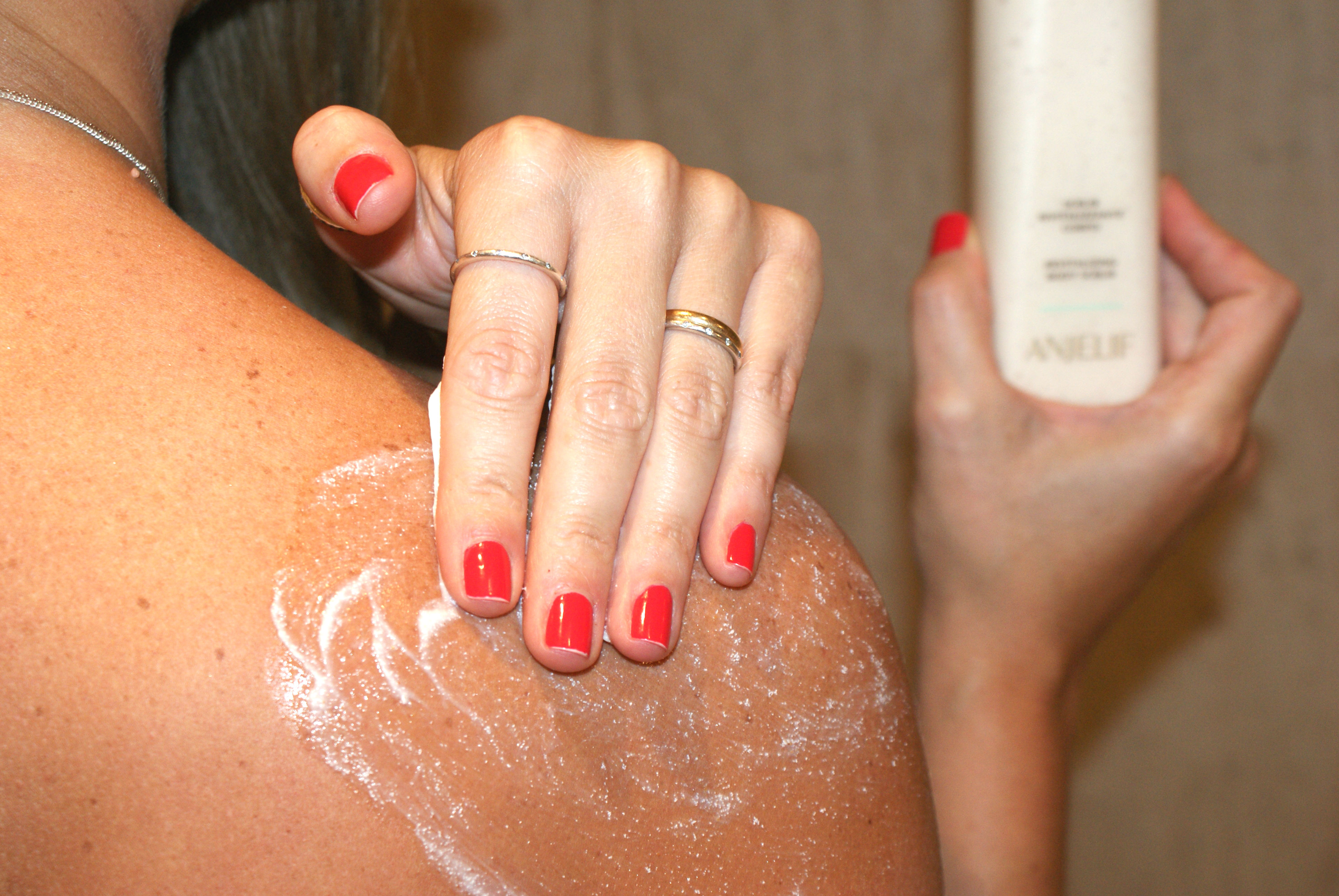 Pijama e robe OYSHO // Produtos que adoro para o corpo ANJELIF
_____
I don't remember ever leaving the shower without using a body moisturizing. Moisturize your body is as important as moisturize your face throughout the year, every single day, morning and night. I prefere creamy textures, such as this one. Another important step to a beautiful skin is exfoliate (yes, in the summer too, your tan is not going away, it will be more uniform and beautiful), to eliminate skin's dead cells. The body exfoliator will make the moisturizer penetrate better into the skin and leave it softer. At least once a week, this is my beauty ritual: start the shower with the shampoo and hair mascara; leave the mascara while using the body exfoliant and body shower cream. Rinse it all and after the shower I do a face hydration mask while apply the body milk.
Instagram @styleitup