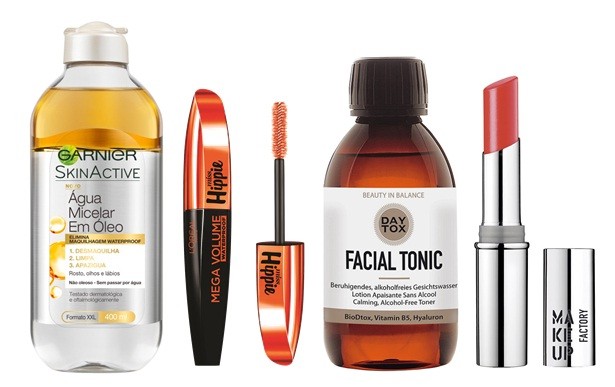 4 novos produtinhos low cost esta semana, já com um saborzinho a verão!
Venha de lá esse sol!
E boa segunda-feira 😉
Água micelar em óleo, Garnier. A novidade para as peles mais secas e sensíveis : desmaquilha, limpa e apazigua a pele. 6,99€ (à venda nas grandes superfícies)
Máscara Miss Hippie, LÓréal Paris. Mega volume, mega alongamento, mega impacto! 13,99€ (à venda nas grandes superfícies)
Facial Tonic, Douglas. Tónico suavizante (sem álcool) com propriedades anti-envelhecimento.  Da nova linha da marca Daytox. 9,90€ (exclusivo Douglas)
Glossy Lip Stylo, Make Up Factory. Da coleção Elements of the ocean chega este vermelho paixão! 12,95€ (exclusivo Perfumes&Companhia)
__
Beuty low cost this week calling for summer!
Instagram: @styleitup.cat