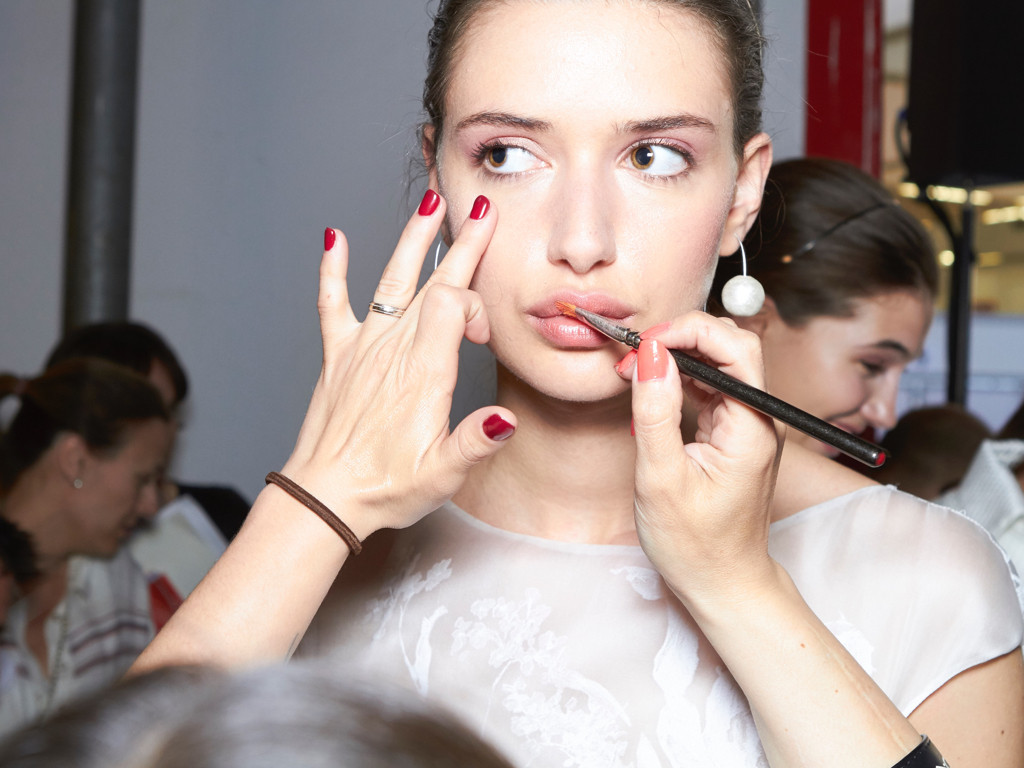 Viram o post sobre a maquilhagem de noivas para esta temporada?
O post de hoje não serve apenas para noivas, mas para todas as que querem fixar a maquilhagem diariamente ou em dias especiais.
Sprays que devem andar sempre connosco – pelo menos num necessaire de emergência (perfeito para os dias de festa, pelo menos!)
Conheçam alguns sprays multi-funções, que existem no mercado e ajudam a fixar a maquilhagem, mas não só 😉
Já experimentaram alguma destas?
___
Beauty waters I swear by that can come with us everyday, they hydrate, protect and help setting our makeup for hours! Good enough, aren't they? 🙂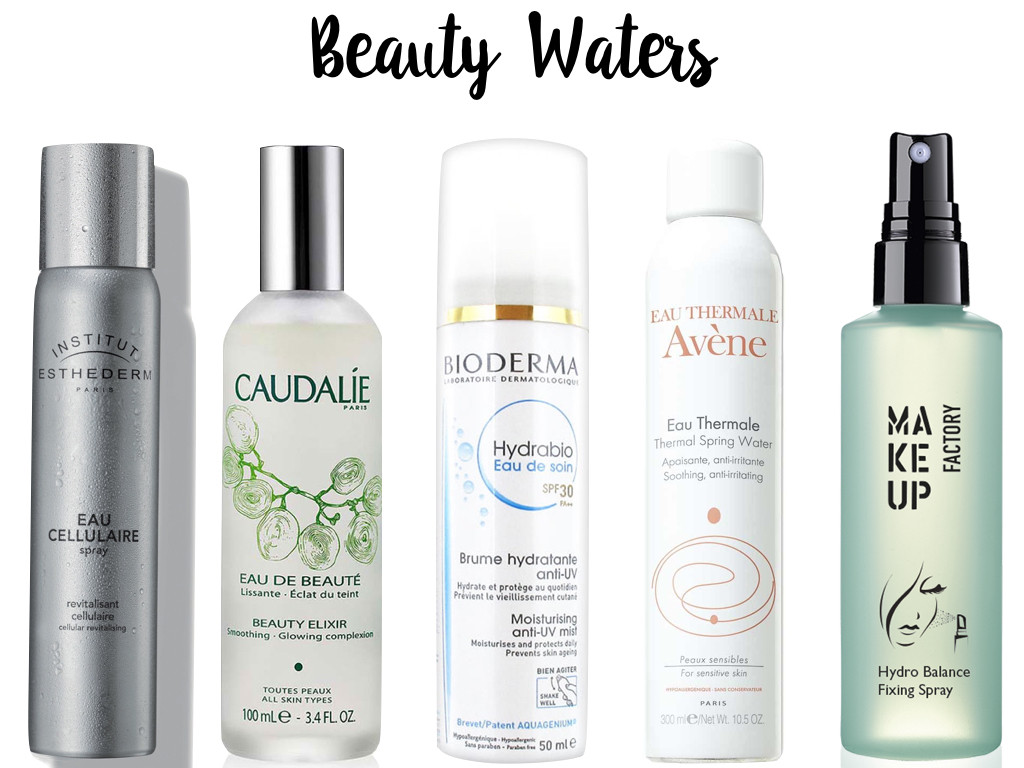 1. Eau Cellulaire ESTHEDERM. A água celular é reconhecida pele nossa pele e fornece-lhe todas as substâncias necessárias para as suas funções vitais. Fixar a maquilhagem é apenas uma das funções desta água celular, mas não a principal. Apliquem também depois da pele limpa e antes dos cuidados habituais, para potenciar a absorção dos produtos.
2. Eau de Beauté CAUDALIE. Hidrata a pele durante o dia (melhor amigo nas viagens de avião!) e também ajuda a fixar a maquilhagem.
3. Hydrabio Eau de Soin BIODERMA. Uma bruma fresca e muito fina que hidrata a nossa pele e a protege das agressões do sol (tem FPS30) e dos radicais lives. 
4. Eau Thermale AVÈNE. Água termal que refresca, hidrata e claro, também ajuda a fixar a maquilhagem.
5. Hydro Balance & Fixing Spray MAKE UP FACTORY. Hidrata e fixa a maquilhagem.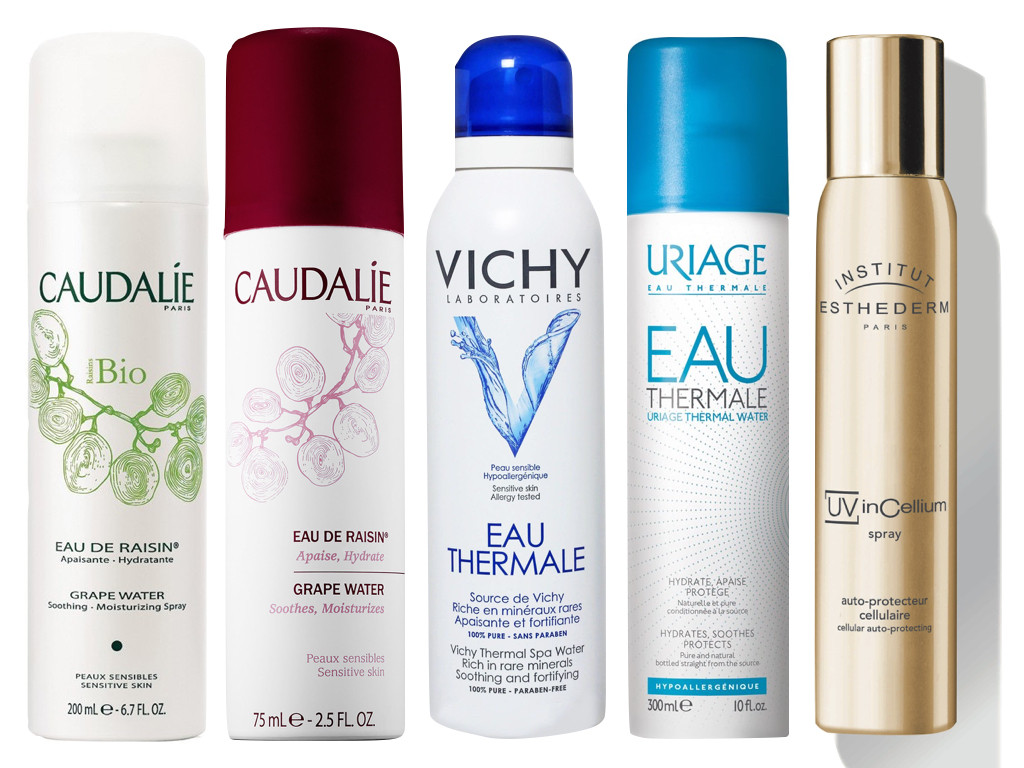 6. Grape Water CAUDALIE. Indicada para todos os tipos de pele, incluindo as mais sensíveis, com 100% de uvas biológicas, suaviza e hidrata a pele.
7. Grape Water CAUDALIE Limited Edition 2016
8. Eau Thermale VICHY. Água termal para refrescar, hidratar e fortificar os tecidos.
9. Eau Thermale URIAGE. Água termal hipoalergénica, hidrata e protege a pele.
10. Spray UV InCellium ESTHEDERM. Esta bruma reforça as defesas naturais da pele contra as agressões externas e previne o fotoenvelhecimento. Apesar de não substituir o protetor solar em caso de exposição solar prolongada, pode ser vaporizada no rosto a qualquer altura do dia na cidade, em especial durante a exposição solar (hello almoços na esplanada em dias de sol!).
Qualquer um destes produtos são perfeitos para andar connosco no dia-a-dia. Todos ajudam na fixação da maquilhagem.
Instagram @styleitup