Na semana passada a Estée Lauder organizou sessões individuais com as nossas leitoras para explicar a diferença do BB Cream e CC Cream e verem qual o mais indicado para os vários tipos de pele. As nossas meninas que por lá passaram ficaram bastante satisfeitas mas, realmente, as dúvidas entre usar um BB ou CC Cream eram tantas que resolvemos fazer este post a explicar as principais diferenças, para que fiquem esclarecidas!
BB CREAM – beauty balm cream ou blemish balm cream serve para uniformizar a pele, hidratando e protegendo dos raios UV. Pode também ser usado como um primer.
CC CREAM – color control cream, é uma versão melhorada do BB. Tem uma melhor cobertura para algumas irregularidades na pele, como as manchas, pequenas imperfeições ou pequenas rídulas. A textura é, normalmente, mais leve (por isso quem tem pele mista ou oleosa pode preferir esta versão).
Para quem não tem grandes imperfeições no rosto, qualquer um destes pode ser a solução perfeita para o dia-a-dia. Aplicar sempre depois de limpar e hidratar o rosto. Para quem usa corretor de olheiras, estes produtos não substituem a sua acção, ok? Dão um ar mais leve do que uma base e por isso muitas mulheres preferem estas soluções mais práticas.
___
Last week we partnered with Estée Lauder in order to explain to some lovely readers the difference between BB and CC Creams and to discover the best for each one. BB and CC Creams are here to stay, although some people are still in doubt the differences between them and we're here to explain to all of you. BB Cream (Blemish Balm or Beauty Balm) provide coverage and skin care (SPF and anti-oxidants) at the same time. Brighter than a regular foundation. It can also be used as a primer. CC Cream (Color Control) is an improved version of the BB, as the coverage is a bit better to disguise some imperfections like dark spots or small wrinkles. For those who don't have many concerns about imperfections, one of this can be a great friend on a daily basis.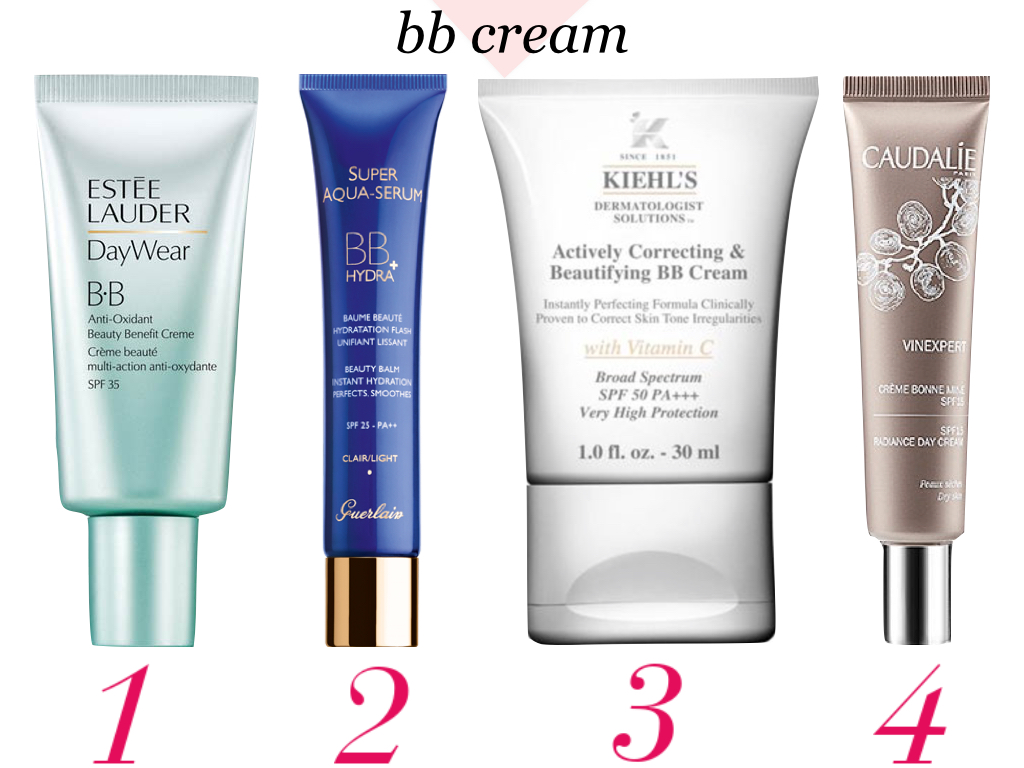 1. Estée Lauder | 2. Guerlain | 3. Kiehl's | 4. Caudalie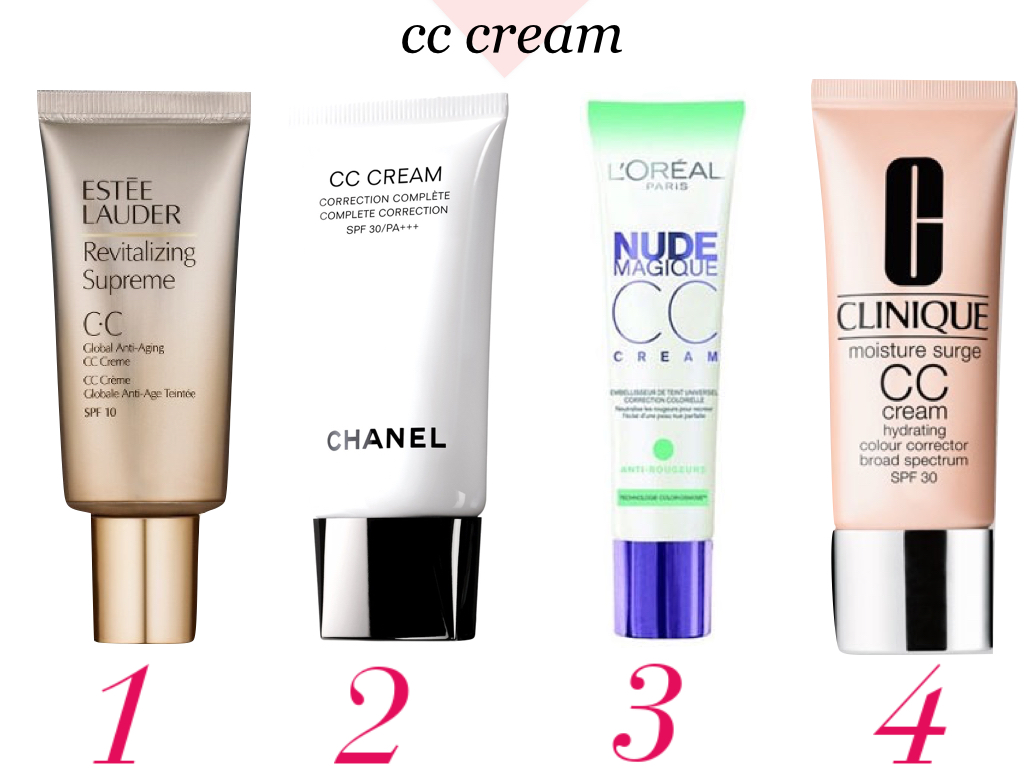 1. Estée Lauder | 2. Chanel | 3. L'Oréal Paris | 4. Clinique