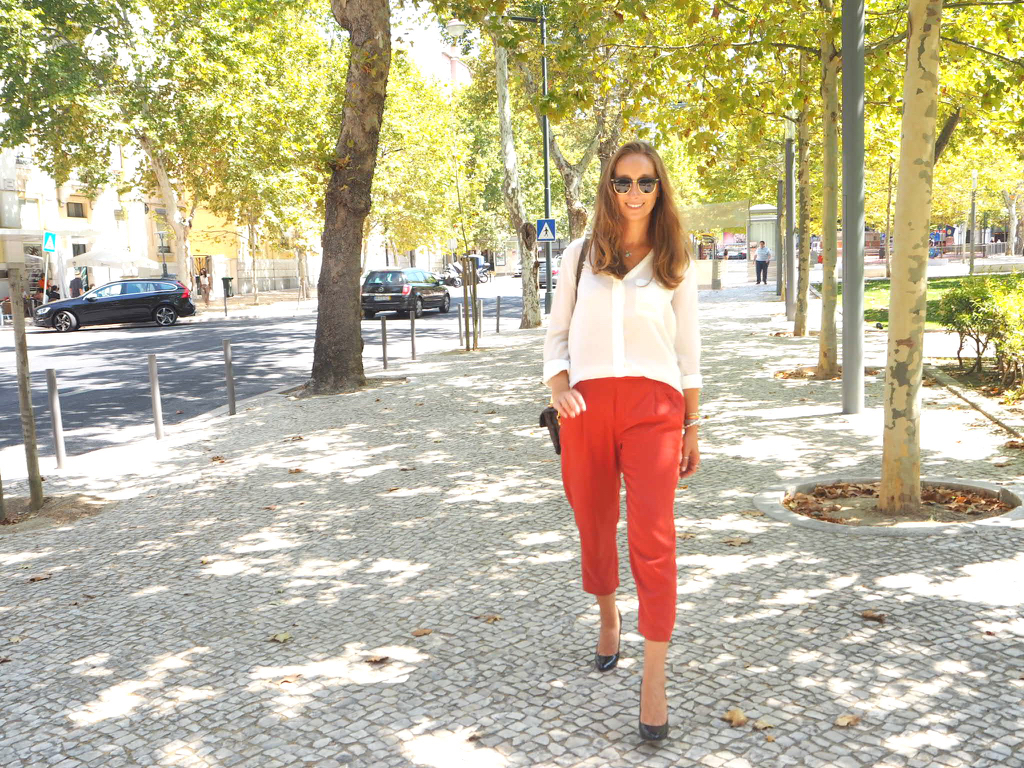 Férias de verão é sinónimo de pé de fora, havaianas ou sandálias rasas. Registo de férias: o mais relax possível. Na mala só foram rasos e confortáveis.
Voltar à rotina custa sempre e calçar saltos e sapatos fechados ainda mais! Com a correria do dia-a-dia, os nossos pés sofrem ainda mais com esta mudança.
É importante ter os pés sempre impecáveis – nunca sabemos quando vamos precisar de os mostrar 🙂 Não é preciso fazer pedicure todos os meses, há aparelhos que podemos usar em casa para que eles se mantenham bonitos e cuidados, assim como usar creme específico todos os dias – se não gostam da sensação do creme nos pés durante o dia, com os sapatos, hidratem à noite – o creme gordo da Barral é um dos meus melhores amigos para estas situações! Outra coisa a ter sempre à mão – não só em situações pontuais como casamentos (está sempre no kit sobrevivência casório!), mas no dia-a-dia – são os pensos para bolhas Compeed®. Há uma infinidade de soluções para bolhas, calosidades, etc os que tenho normalmente são os das bolhas, para evitar que apareçam. Sabem, com certeza, a dor que é ter uma bolha no pé e ter que continuar impecável como se nada fosse.
Estes pensos para bolhas aliviam a dor, evitam que a bolha se forme e acelera a cicatrização, para além de ter uma adesão muito boa à pele. Claro que podem sempre usar o penso quando a bolha já existe, mas porque não prevenir? Sou dessas que prefere a prevenção.
Qual o vosso truque para o regresso ao trabalho?
Total look ZARA (old pieces) // Shoes JIMMY CHOO // Bag LOUIS VUITTON // Necklaces VANRYCKE and OMNIA // Sunnies RAYBAN Clubmaster
All pictures taken with Olympus Pen Camera
Going back to work is always hard, but switching from flipflops to pumps, is even harder. We must take care of our feet all year long, we never know when they need to shown… Compeed plasters help us on this transition, not only on special occasions.
Instagram @styleitup