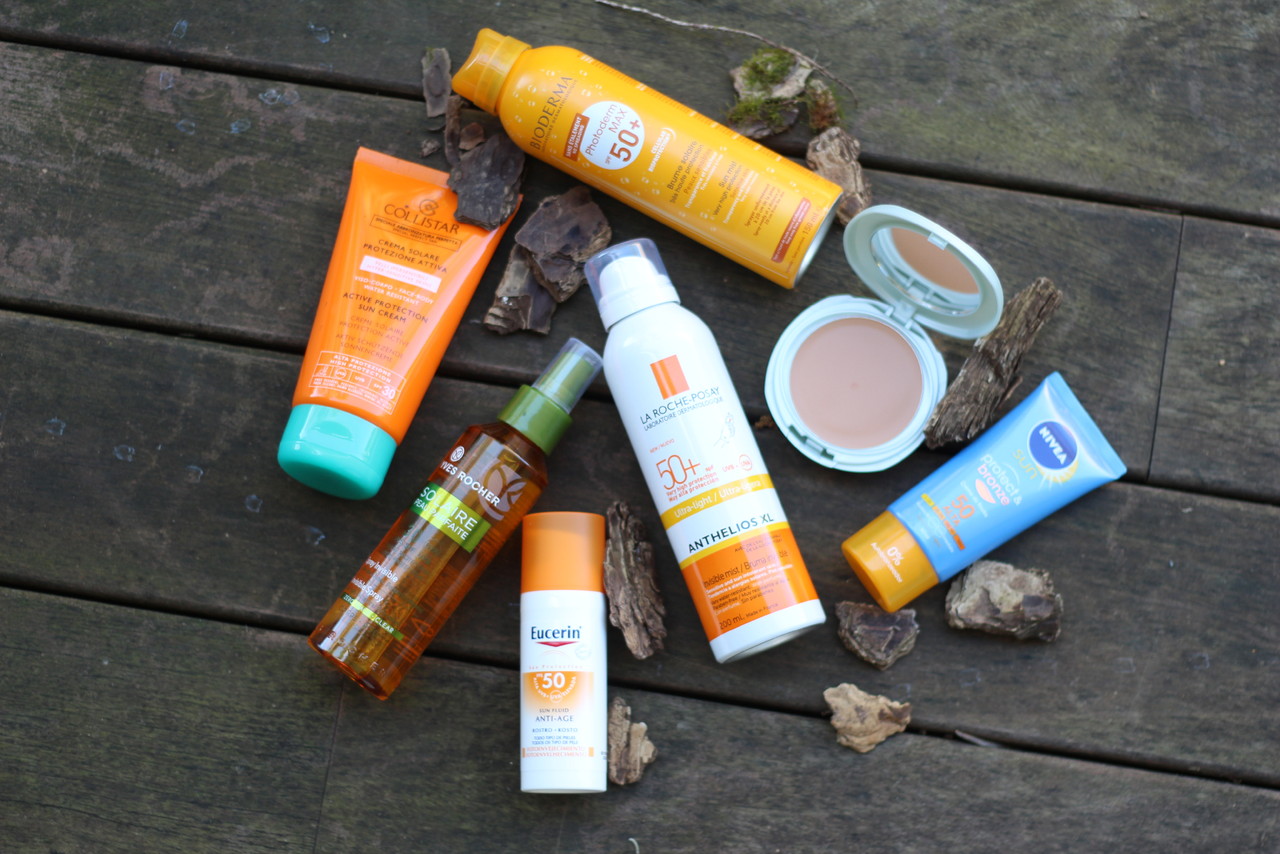 Antes de partir rumo às férias é preciso selecionar os protetores que vão na mala de viagem! . Em spray? Creme? Compacto ou em óleo? O importante é proteger! Take your pick!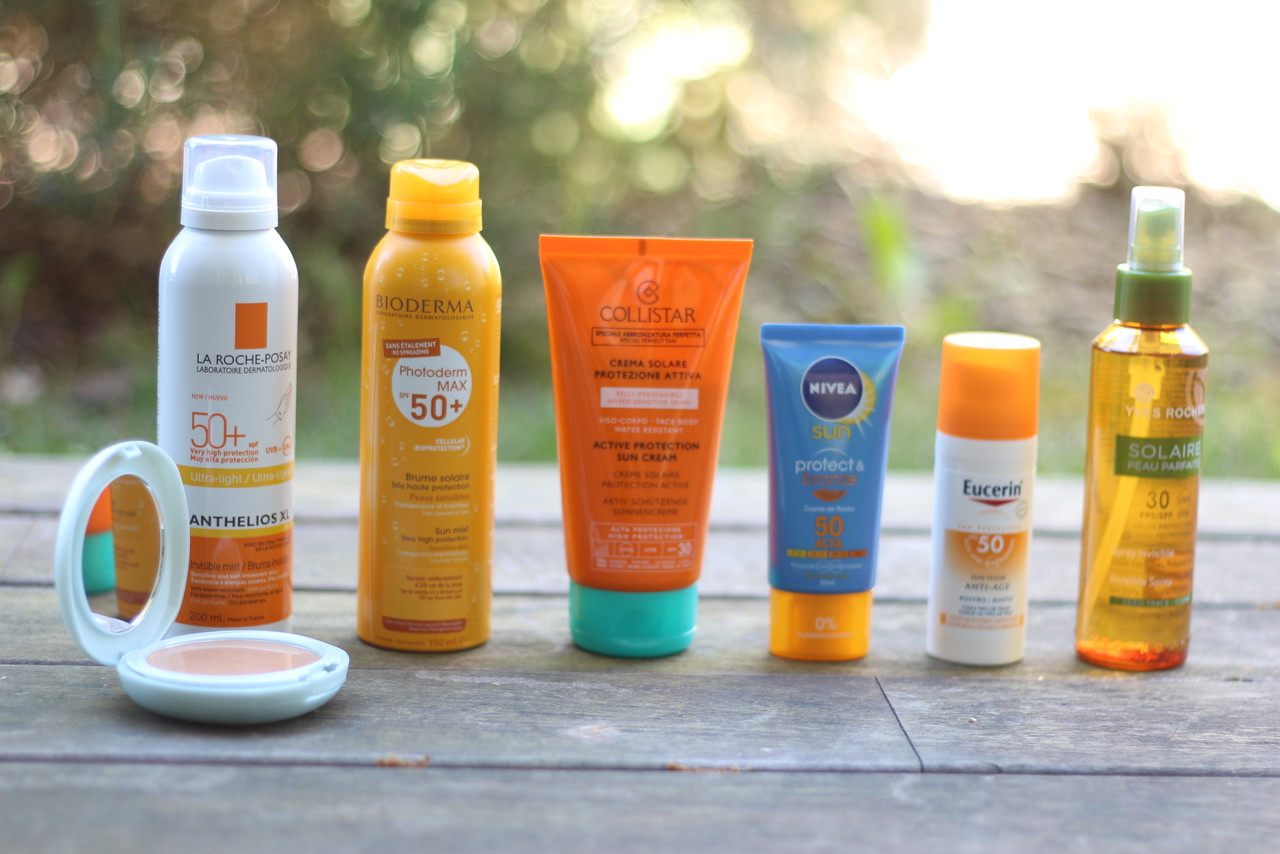 Da esquerda para a direita:
Fotoprotector compacto FPS50+, Isdin. Maquilhagem com protetor solar que se aplica com a ajuda de uma esponja idealmente 30 min. antes da exposição ao sol. 
Anthelios FPS50+ Bruma Invisivel Ultraleve, La Roche-Posay. Para se usar no rosto e corpo! Super prático! 
Photoderm Max FPS 50+ Bruma solar de alta proteção, Bioderma. Muito resistente à água e indicada para as peles mais sensíveis.
Active Protection Sun Cream, Collistar. Com fator 30, proteção UVA e UVB tanto pode ser usado no rosto como no corpo. Textura em creme e adequada a crianças.
Protect&Sun FPS50, Nivea. Proteção e bronzeado num só! Com extracto natural de pro-melanina.
Sun Fluid Anti-Age FPS50, Eucerin. Proteção solar alta e anti-idade para ajudar a combater os sinais de envelhecimento cutâneo.
Spray invisivel FPS30, Yves Rocher. Spray invisivel em óleo. As peles mais secas adoram!
__
Be safe at the sun this summer aind choose the right sunscreen!
Instagram: styleitup.cat