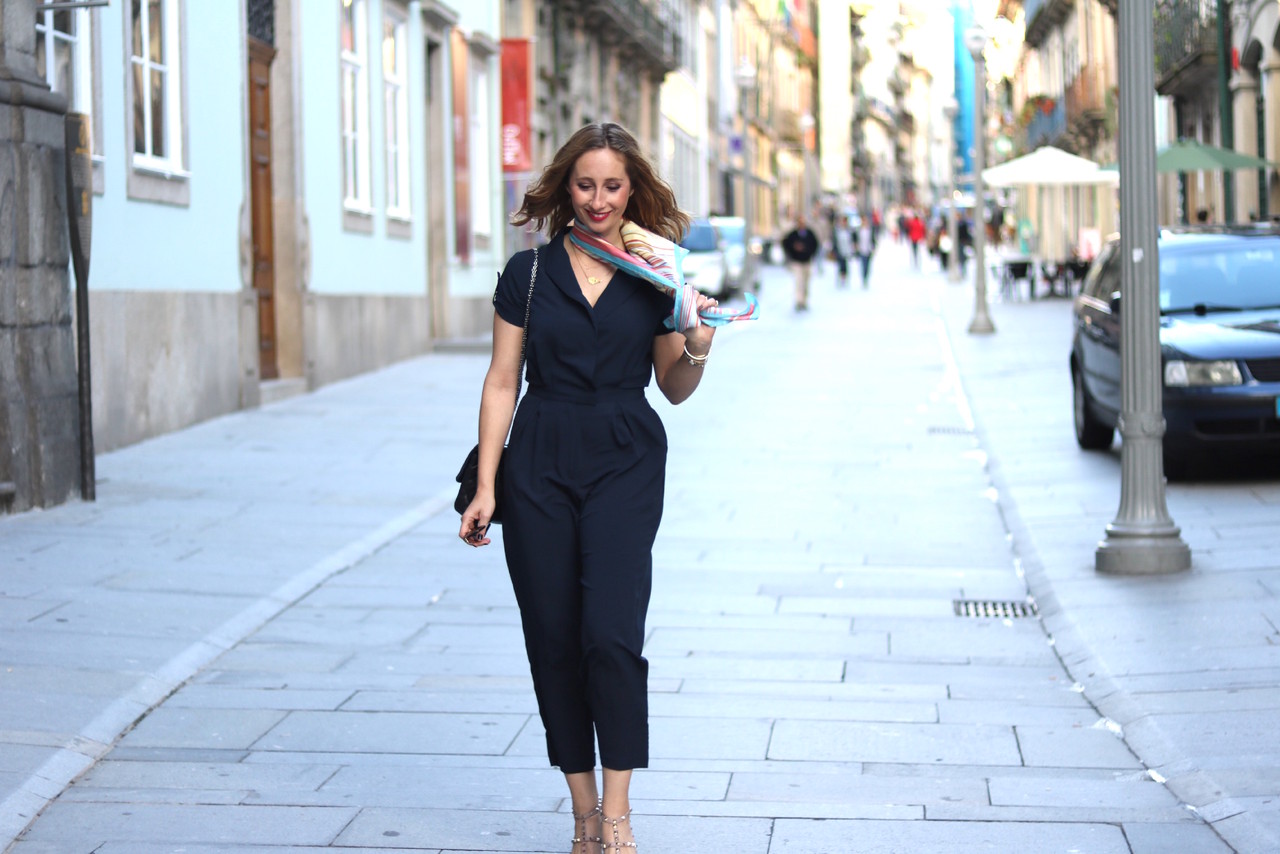 Adoro macacões e se forem confortáveis e versáteis, melhor ainda!
Este azul escuro é da Zara, desta coleção, comprei logo no início da estação.
O melhor de tudo é que não se amarrota, é perfeito para levar em viagem!
Sapatitos novos, foi a loucura de 2016, porque eu mereço <3 e, acreditem ou não, são suuuuuuper confortáveis!
Gostaram?
____
I absolutely love all in ones, so practical to wear, day or night, depending on the accessories we pair it with.
I love this one, it's perfect for traveling, as it doesn't crumple.
The shoes are my new babies, I went crazy and bought them a while ago and now I feel I would love to have a pair of every single color! They are sooo comfortable!
What do you think abour the look?